Joint Honors Classical Civilisation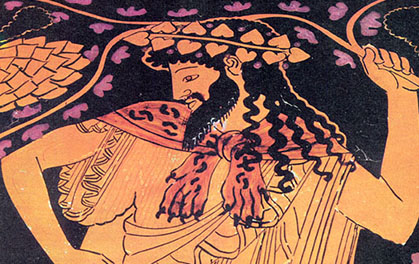 This course examines the culture of Greece and Rome through a detailed study of the literature and thought of those civilisations. Topics include ancient drama, epic and lyric poetry, philosophy, and cultural issues such as issues of gender and sexuality, power and politics, and the role of literature in ancient society. All authors are studied in translation, and are placed within the social, religious and political context of their times. The Classical Civilisation syllabus also includes courses in mythology, history, and in art and architecture in the first year.
This course is combined with another subject chosen from a wide range of options within the area of Arts and social sciences. No knowledge of ancient languages is necessary for this course, but you may, if you wish, combine Classical Civilisation with one of our joint honors courses in either Greek or Latin.
Junior Freshman
Senior Freshmen/Junior Sophister
2018-19 (and alternate years)
HH2310 Gender, History and Culture
2019-2020 (and alternate years)
HH2310 Gender, History and Culture
Senior Sophister
Two special subjects: 2018-2019 options
Other modules available in recent years: