InnHF
Innovation through Human Factors in risk analysis and management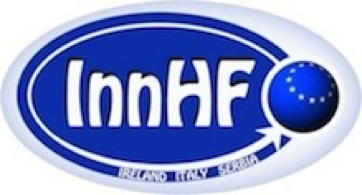 Scope
The aims of the project InnHF - Innovation through human factors in risk analysis and management are:
to offer a multidisciplinary training in the field of risk assessment and maintenance management integrated with human factors, in tight contact with companies and universities within this consortium;
to strengthen and structure initial training of researchers in system engineering at European level;
to attract students to scientific careers;
to provide trained researchers with the necessary skills to work in industry; and, to improve career perspectives by broad skills development.
S&T objectives of the research programme
The INNHF main objective is to formalize an approach and make it possible to integrate the current and developing assessment methods recommended or required by recognized industrial standards and methodologies, with an easy to use but complete human factors and system health management approach, the following goals will be achieved:
Review of the applicability of most the recent generation of standards that are not yet fully acquired by different industries and verification of their effectiveness in safety assessment.
Devising a method to account qualitatively and quantitatively for the human factor in the wider applied risk assessment methodologies. Verifying how a proper account of the impact of human and organizational factors (H&OF) in the operational phase may provide a sensitive change in the results of the assessments.
Reviewing the methods to account qualitatively and quantitatively for maintenance effectiveness, also taking into account HOFs, verifying how a proper account of the maintenance strategy may provide a sensitive change in the results of the assessments.
To translate the results of the analysis performed through the novel approach in a factual design improvement initiative for new or existing plant or machinery able to provide leverage for competitive advantage (maximum availability, minimum unscheduled shutdowns of production, economic maintenance, minimum incident and accident).
The final objective of the project will be the development of a training program aimed at covering all the technical areas of expertise necessary to successfully carry out the case studies objectives. This training program will be initially rolled out internally to provide new researcher with a set of innovative skills to maximize the employment prospects for new researchers in large and/or SM enterprises. Further the training materials and content developed will also be offered to the wider community of the relevant industrial domains for the purpose of testing and dissemination.
PI
Sam Cromie, Maria Chiara Leva
Timescale
2011 - 2015
Funding provider
EC Marie Curie
Website
Download
Flyer