HOMER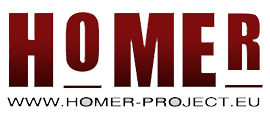 The HOMER project aims to develop a knowledge base of the various components, recipes and actors involved in the construction and use of homemade explosives including the dissemination of information on the internet.
As criminal and terrorist organisations are increasingly using homemade explosive devices made from readily available materials and are doing so in novel and innovative ways, it is necessary for law enforcement agencies to remain ahead of the game on the potential for various components to be combined using new recipes that are often disseminated on the internet.
HOMER will involve using research results from the scientific community on the potential of such components and their possible combination along with internet-based research on the dissemination and sharing of information. It also involves working with European law enforcement agencies on the optimisation of knowledge resources in a way that is enhances operational effectiveness.
TCD brings to the HOMER project its expertise in organisational psychology, end-user requirements elicitation, user-centred design principles and operational analysis methods
PI
Michael Cooke
Timescale
2013-2016
Funding provider
EU-FP7
Website