Latest Discoveries & Publications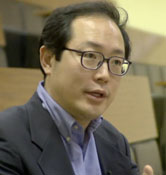 Non-Disease Proteins Kill Brain Cells. Congratulations to TBSI's Ken Mok (Associate Professor in Biochemistry) and Gavin Davey (Associate Professor in Neuroscience) who along with several young researchers including Níal Harte and Igor Klyubin, collaborated with Professor of Neuropharmacology, Michael J Rowan, Professor in Chemistry, Principal Investigator in CRANN and Dean of Research, John Boland to complete the research . Dr Kenneth Hun Mok (pictured here) led the study that was published in the Journal of Biological Chemistry (pdf) on Friday 20 November 2015.
Congratulations to TBSI Chemists on their recent publication "Monitoring one-electron photo-oxidation of guanine in DNA crystals using ultrafast infrared spectroscopy" Nature Chemistry 2015, 7, 961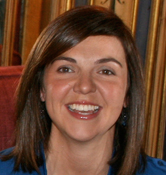 Immunologist Rachel McLoughlin (TBSI) and her colleagues have unearthed a key piece of the MRSA vaccine puzzle. Trinity Communications Office's press release
Congratulations to Fergus E. Poynton, Páraic M. Keane, Thorfinnur Gunnlaugsson & John M. Kelly for their article just published in Nature Chemistry Monitoring one-electron photo-oxidation of guanine in DNA crystals using ultrafast infrared spectroscopy. James P. Hall, Fergus E. Poynton, Páraic M. Keane, Sarah P. Gurung, John A. Brazier, David J. Cardin, Graeme Winter, Thorfinnur Gunnlaugsson, Igor V. Sazanovich, Michael Towrie, Christine J. Cardin, John M. Kelly & Susan J. Quinn doi:10.1038/nchem.2369 Trinity Communications Office's press release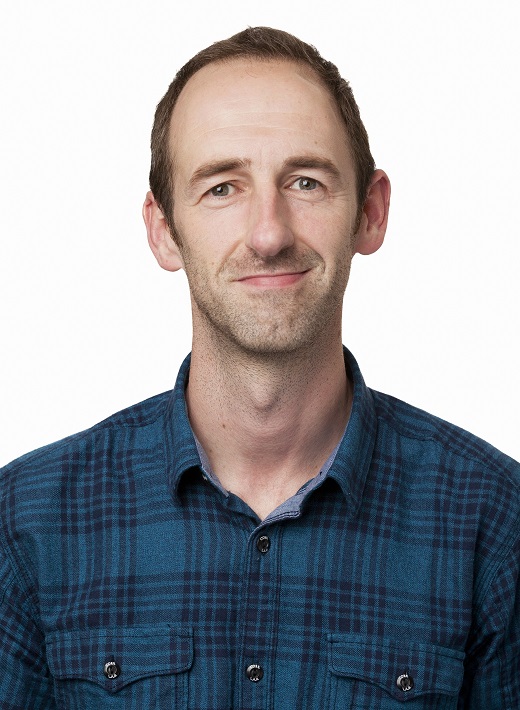 The research group of Wellcome Trust Research Professor, Colm Cunningham (pictured): Publication: Journal of Neuroscience: Dark Stars in Inflammation: Astrocytes in the Neurodegenerating Brain Trinity Communications Office's press release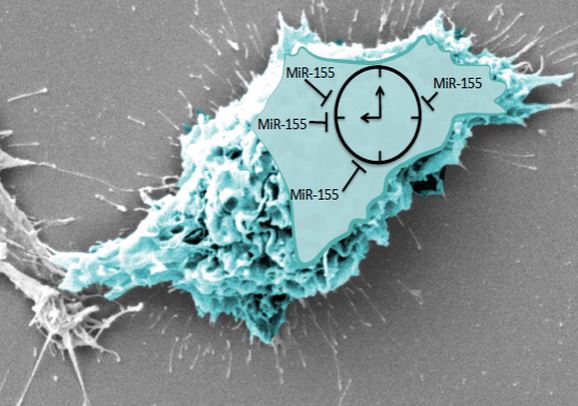 Researchers at TBSI and the University of Pennsylvania have uncovered an important link between our body clock and the immune system that will have relevance to the treatment of inflammatory and infectious diseases.  Congratulations to Senior Research Fellow in the School of Biochemistry and Immunology , TBSI, Dr Annie Curtis, who is a lead author of the paper, (and also other members of Luke O'Neill's lab (Luke is joint senior author), Caio Fagundes, Eva Palsson-McDermott ,Paulina Wochal , Anne McGettrick, and Jamie Early) Read what Trinity Communications Office say. Press Release PDF (Macrophage image courtesy of Moritz Haneklaus)

Thorri Gunnlaugsson, pictured here, is in the news again with the discovery of a versatile new gel. Read what the Irish Times says.
Chemistry News Led by TBSI's Thorri Gunnlaugsson, the collaborative team has established how to quickly and cheaply create self-healing, luminescent gels, which will have a variety of uses in fields spanning science, medicine and electronics.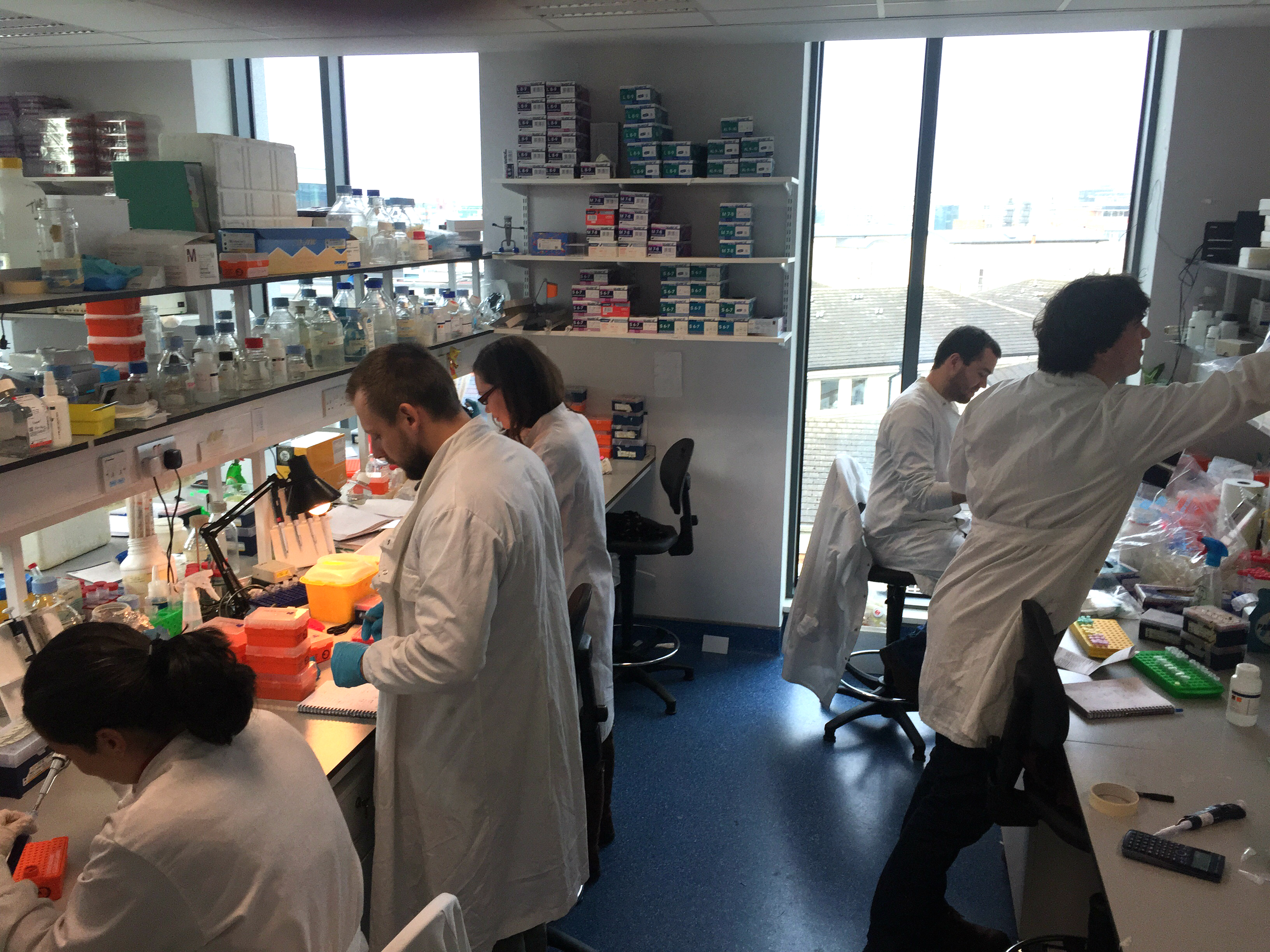 A drug to halt many diseases! Press Release TBSI's Luke O'Neill described the discovery as one of the most exciting of his career. "I have been in the research business for 30 years and you usually end in failure, but this time we seem to have hit upon something truly transformative" Irish Examiner RTE News
Discovery made by scientists in TBSI (Martin Caffrey, pictured), Bacterial Blueprints could give Doctors and Nurses fewer sleepless nights read about breakthrough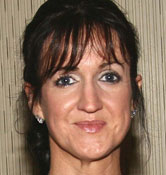 Led by Professor Lorraine O'Driscoll New Research Could Provide Key to Overcoming Resistance with HER2 Targeted Cancer Treatments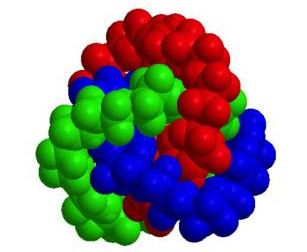 Research group led by Professor of Chemistry at TBSI, Thorri Gunnlaugsson, have achieved a long-pursued molecular first by interlocking three molecules through a single point. press release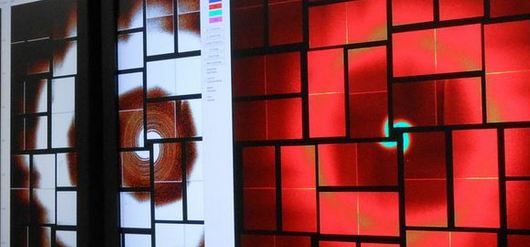 Research group led by Professor of Membrane Structural and Functional Biology at TBSI, Martin Caffrey, developed a high-throughput method for growing membrane protein crystals that makes use of the 'Lipid Cubic Phase' (LCP) read further
Padraic Fallon leads an international collaboration which identifies process that causes scarring in the lungs of patients with idiopathic pulmonary fibrosis (IPF). Press Release Published in Proceedings of the National Academy of Sciences. PDF(l.35MB)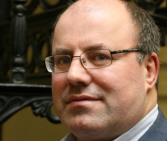 Padraic Fallon, leads International research project which identifies a new genetic mutation that helps explain the development of eczema. Press Release
News & Events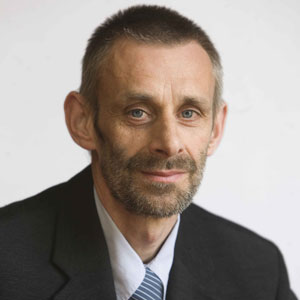 Congratulations to TBSI's Kingston Mills and Luke O'Neill who have been awarded €2.5million to work on biomarkers and drug targets for autoimmune and other immune-mediated diseases. Professor Mills (pictured) will lead the project. This funding has been provided by SFI and international biopharmaceutical company, AbbVie.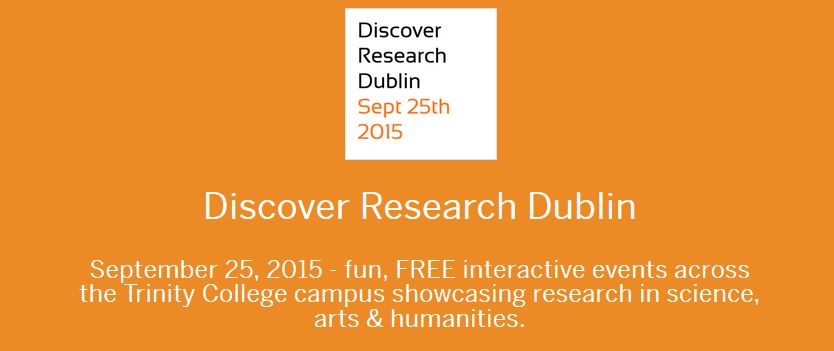 25th September 2015: Discover Research Dublin, hosted by TBSI was a huge success, list of events press release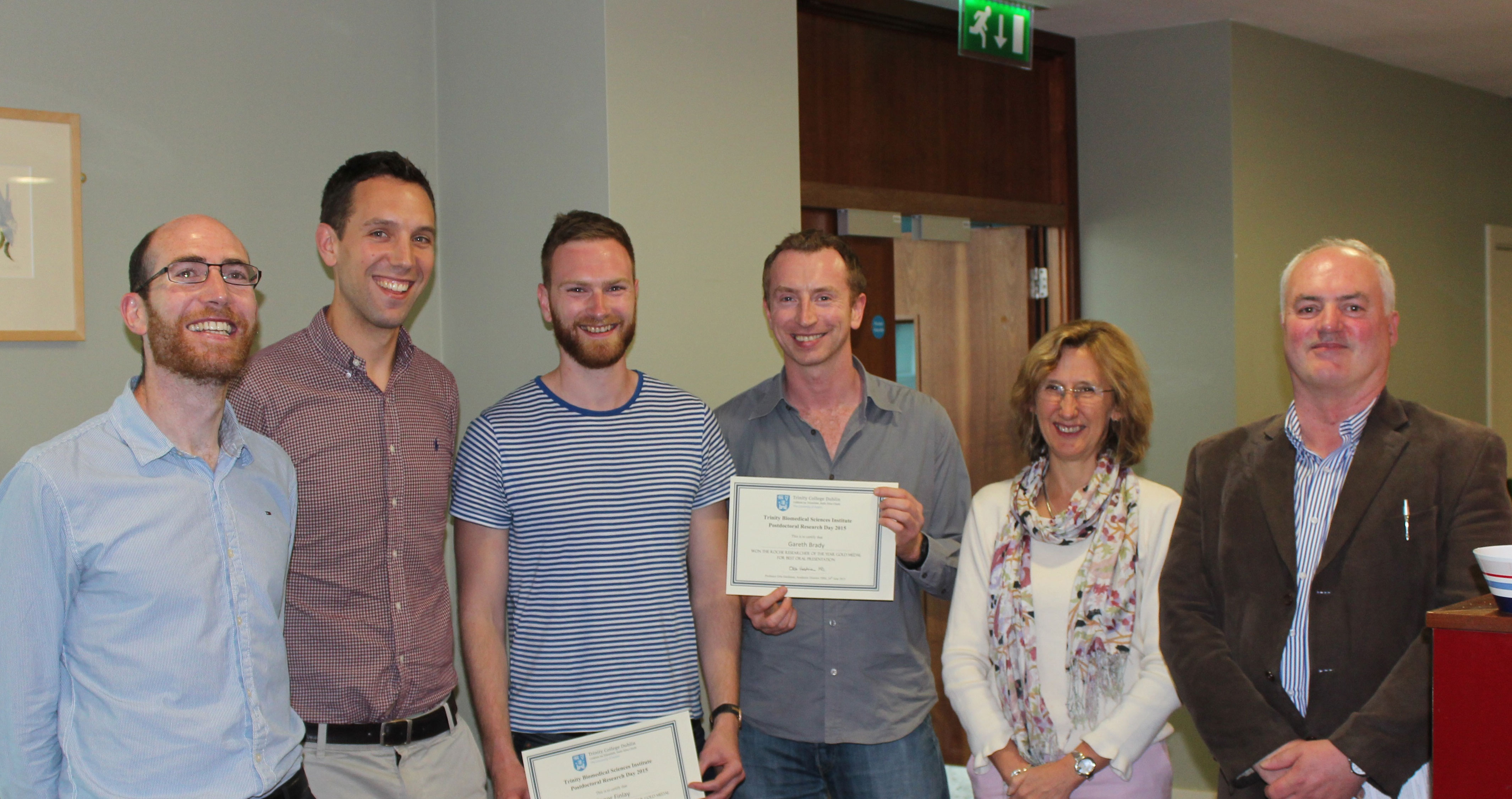 Post Doc Day 2015. Congratulations to Prize Winners: Dr. Conor Finlay, Dr. Gareth Brady, (centre) pictured here with Committee members, Dr. Michael Carty and Dr. Mark Robinson, also in photograph is Academic Director TBSI, Prof Orla Hardiman and Prof Frank Barry, Scientific Director of Remedi.
2015 TBSI Postdoctoral Research Day was held on Wednesday the 24th of June in the TBSI Building. Thirty six abstracts were received spanning the breadth of research endeavour within TBSI. This included abstracts from postdocs in the School of Medicine, the School of Chemistry, the School of Biochemistry and Immunology, and the Trinity Centre for Bioengineering. More photographs of the event in our
Gallery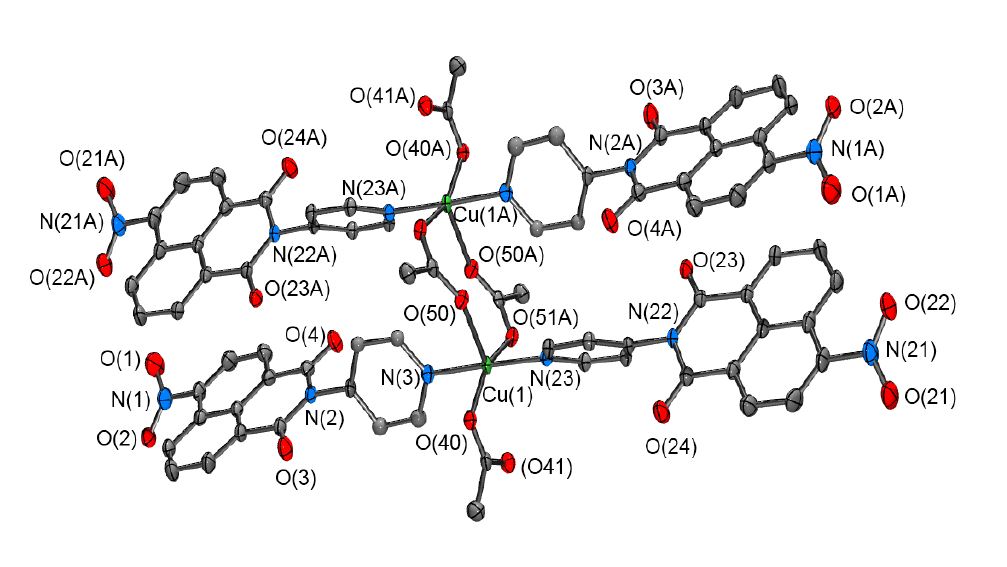 Congratulations to the Gunnlaugsson group who's article 'Synthesis, crystal structure and EPR spectroscopic analysis of novel copper complexes formed from N-pyridyl-4-nitro-1,8-naphthalimide ligands' Dalton Trans., 2014,43, 6468-6479, DOI: 10.1039/C3DT53323A) was one of the top 20 most accessed Dalton Transactions articles from the 1900+ articles published in 2014.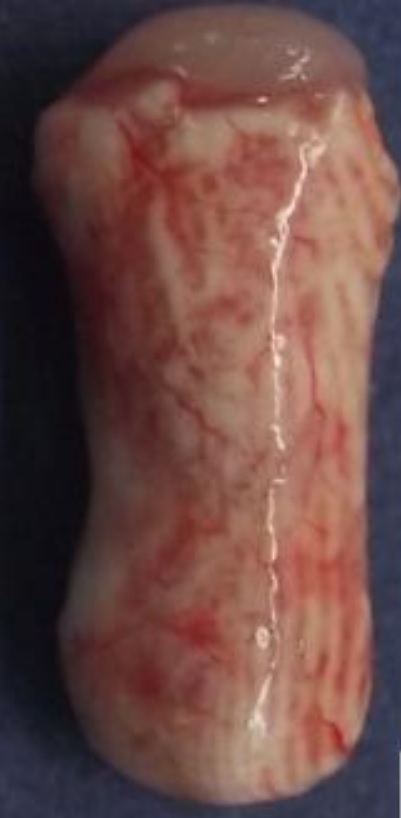 Congratulations to TBSI's Danny Kelly and Mark Ahearne (Bioengineering) on being awarded ERC grants worth €3.5 million. The ERC forms part of the EU Research and Innovation programme Horizon 2020.

Congratulations to TBSI's Professor Thorfinnur (Thorri) Gunnlaugsson who has been awarded the 'Institute of Chemistry of Ireland Annual Award for Chemistry' for 2014.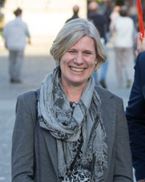 Congratulations Cliona O'Farrelly Professor of Comparative Immunology at at TBSI who has won a 2014 Nature Award for Mentoring in Science at Science Foundation Ireland's 2014 Summit.
News and Events prior to those listed above