News and events
Latest News
Wednesday 6th March: Shadows and Lights – Women and Visual Culture Event
The Department of History of Art and Architecture and the Equality office, with the support of the Centre for Gender and Women's Studies invite you to an event entitled "Shadows and Lights - Women and Irish Visual Culture". The event forms a panel discussion to mark International Women's week (4th-8th March) and will take place on Wednesday 6th March from 7-8pm in the Emmet Theatre, Trinity College Dublin. The panel discussion will be chaired by Dr Angela Griffith, History of Art and Architecture Department, Trinity College Dublin with panellists; Geraldine O'Neill, ARHA, artist, Rowan Sexton, Independent curator and Catherine Marshall, Joint Editor, 20th Century Ireland, Dictionary of Irish Art & Architecture, Royal Irish Academy and former Head of Collections Irish Museum of Modern Art (IMMA).
To a large extent, the focus of scholarship surrounding the question of women and Irish visual culture has, not unjustifiably, been one of recuperation by reintroducing audiences to earlier Irish women practitioners, educators and patrons, and addressing the (patriarchal) social constructs within which they operated. However, the primary aim of this panel discussion is to acknowledge and celebrate the contribution and agency of women in visual culture in Ireland today. A conscious decision was made to invite active practitioners and/or those who work directly with female practitioners, in particular with relation to curatorship. As the panelists discuss their professional experiences and individual perspectives, audiences will have a unique opportunity to engage with the contemporary issues surrounding women and Irish visual culture. The format, of panel presentations and audience participation, will provide an opportunity for synergistic discourses to emerge.
This event, to mark International Women's Week, aims to create new levels of awareness of women's contributions to Irish visual culture and will ideally provide dynamic platforms for further exploration and debate.
For further information please contact: griffita@tcd.ie or equality@tcd.ie.
____________________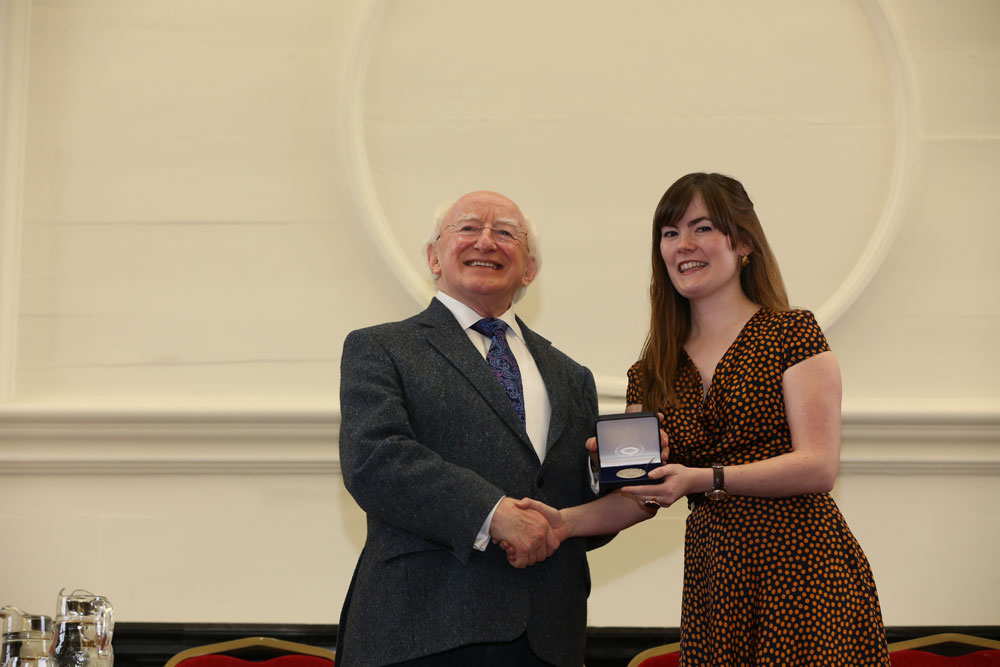 Sorcha Ni Lideadha, a recent graduate of History of Art, Trinity College Dublin, was one of the thirty-nine of the world's brightest students who were announced as winners in the 2012 Undergraduate Awards – an international academic awards programme that identifies top students across the globe through their innovative undergraduate research.
Panels of international academics assessed the 2890 coursework entries that were received from students attending third level institutions across Ireland, the USA, UK and Canada, and selected two winners per academic category. The programme categories covered the A - Z of academic disciplines representing a cross section of leading edge undergraduate course work, and Sorcha's essay was selected for the category Modern Cultural Studies. The 39 UA winners were brought to Dublin for the UA Summit "a Davos for students" providing a forum for the exchange of ideas, from 7th – 10th November during which the President of Ireland, Michael D Higgins presented the awards at a special ceremony.
Sorcha's essay, "Branding Dublin: 'Starchitects' negotiating city identity" was the subject of her final year dissertation under the supervision of Prof Christine Casey, Department of History of Art and Architecture in Trinity College Dublin.
Winning entrants included four students in all from Trinity College Dublin, as well as from McGill University, Yale, Stanford, Princeton, University of Cambridge, St. Andrews University and University of Edinburgh.
For more information about the awards, go to: http://www.undergraduateawards.com/ (external)
16th Nov 2012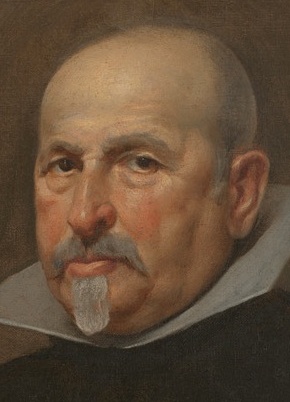 The Department of History of Art and Architecture Inaugural Alumni Event will take place on Wednesday 12th December at 7pm in the Emmet Lecture Theatre, Arts Building, Trinity College Dublin.  The lecture will be delivered by Prof. Peter Cherry who last year discovered a previously unknown Velázquez portrait.  Prof. Cherry's lecture is entitled 'Discovering Velázquez: kudos and cash'.  Alumni are invited to attend a pre-lecture reception at 6pm in in Room 5083, 5th Floor, Arts Building  Please RSVP by 23rd November by registering here as places are limited   
7th Nov 2012
Apr 16th 2012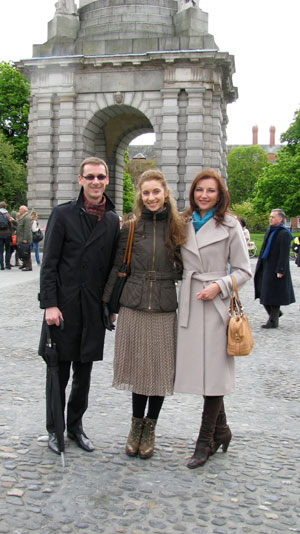 Award of Foundation Scholarship
Congratulations to Gabija Purlyte, the first female student in the Department to be awarded the prestigious Foundation Scholarship awarded by Trinity College. Gabiya is a Senior Freshman in TSM History of Art & Architecture, and Sociology. Gabija is pictured here (JPEG, 1.5mb) (centre) with her father, Vidmantas Purlys and mother, Dita Purliene, in front of the Campanile, shortly after the traditional Trinity Monday announcements by Provost Patrick Prendergast of Elections to Fellowship and Scholarship.
13/2/2012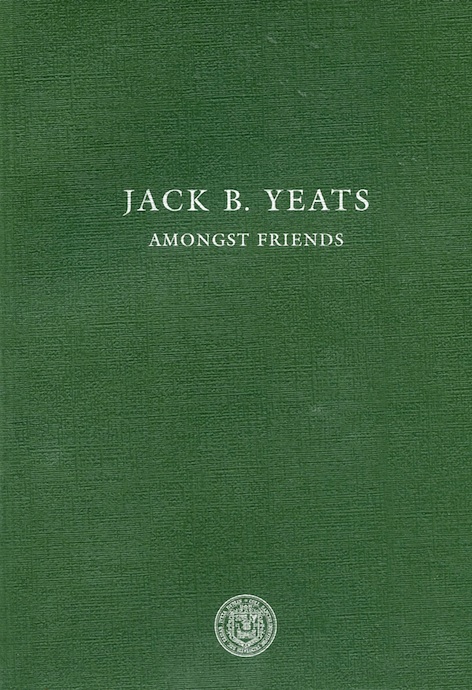 Both the History of Art Dept and Triarc libraries have been greatly enhanced by a significant donation of books from Theo and Vivienne Waddington in February, 2012. These include copies of the catalogue of the exhibition 'Jack B. Yeats Amongst Friends' in the Douglas Hyde Gallery, 2004, with essays by Theo Waddington, Bruce Arnold, and Yvonne Scott (Head of Department of History of Art), as well as rare catalogues of exhibitions of the work of Jack B. Yeats. These are located in the Triarc Reading Room in the Provost's House Stables. In addition, a collection of 76 books which comprises monographs and exhibition catalogues on Modern British, European and American art is located in the History of Art Dept Reading Room.
The newly accessioned Yeats material will be of particular interest to researchers including those studying for the MPhil in Irish Art History, as well as Senior Sophister Students who take the Irish Modern and Contemporary Art elective. With regard to the non-Irish material, students opting for the Modernism and Post-Modernism course will be interested in the new additions in the Departmental Book Collection. The Department of the History of Art and Architecture extend their warmest thanks to the donors; this gift will benefit students and researchers for years to come.
23/2/2012

the Medici Archive Project and the Jane Fortune Research Program on Women Artists in the Age of the Medici invite you to the conference "Women Artists of Early Modern Italy," (external) to be held in the Auditorium of the Florence
28/10/2011

Dr Peter Cherry, lecturer in the History of Art department, has discovered a previously unknown painting by Spanish artist Diego Velazquez. The 300-year-old portrait of a man was thought to belong to a minor 19th century British artist until Dr Cherry identified it as the work of the Spanish master. Velazquez is regarded as one of the greatest painters of all time and there are only 100 known paintings by him worldwide.
The painting came to light when it was offered for sale among other more ordinary works at an auction in Oxford. A former student of Dr Cherry's works at the auction house, Bonham's, and when some details in the painting aroused interest, the auction house contacted Dr Cherry. Dr Cherry says he immediately thought the work could be that of Velazquez and the painting was withdrawn from auction. The Trinity lecturer confirmed his opinion after technical analysis; because of the technique Velazquez used, his sitters appear only as ghostly images under x-ray. The painting, is a portrait of a man in his 50s. The identity of the sitter is unknown but Dr Cherry believes it was painted between 1631 and 1634 when Velazquez was in Italy or shortly after he returned to Spain. He says the sitter is not a nobleman and could be one of Velazquez's inner circle. Velazquez was a hugely influential painter, revered for his modernity by the French Impressionists. During his lifetime he was court painter to the kings of Spain. Many of his works, including his most famous, Las Meninas, hang in the Prado in Madrid.
22nd July 2011
IRCHSS Funding for major Francis Bacon project in History of Art
The History of Art Department has been awarded funding by the IRCHSS for a joint project with Dublin City Gallery/the Hugh Lane. Entitled Bacon's Books, the project involves creating a comprehensive searchable digital database of the entire collection of c. 1000 books owned by the artist at his death, and bequeathed to the DCGHL. This resource will provide an invaluable platform for research into the relationship between literature and image in the work of a major Irish artist. The project will be led by Yvonne Scott (principal investigator) and project partner Barbara Dawson, Director of the DCGHL, while Prof. Nicolas Grene of the Department of English is a research associate and advisor. A symposium on the project theme is planned for Spring 2012.
20th February
Eimear O'Connor elected to the Board of IMMA
Dr Eimear O'Connor, Clare and Tony White Research Fellow at TRIARC has been appointed to the Board of the Irish Museum of Modern Art by Mary Hanafin, TD.
Latest Events
Latest Publications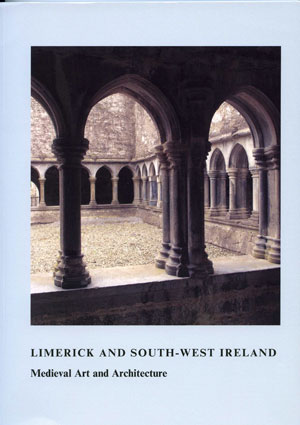 Limerick and South-West Ireland, Medieval Art and Architecture,
edited by Roger Stalley
Most of the essays in this volume were presented as papers at the British Archaeological Association's annual conference, held in Limerick in 2008. The occasion provided an opportunity for British and Irish scholars to share ideas about a remarkable range of works that are not well known outside the country. There are articles on a wide range of subjects, including castles, churches, cloisters, stone carving, metalwork, wood carving, and stained glass. Five of the contributors are directly associated with the History of Art Department.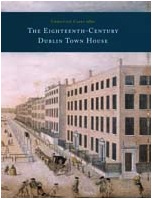 The Eighteenth-Century Dublin town house
Form, function and finance
Christine Casey, editor
In the 18th century Dublin grew spectacularly; in the last quarter of a century, understanding of that growth has increased enormously. This book brings together a range of perspectives on the subject of the 18th-century Dublin town house, illuminating the political, economic and cultural activities of Dubliners, the resulting physical growth of the city and changing architectural manifestations. Some of the studies focus on questions of style and technique; others seek to relate the places in which people lodge to the lives they passed in them. The essays draw on an impressive variety of sources including archaeological investigations of sites and documentary evidence such as maps, leases, and family correspondence.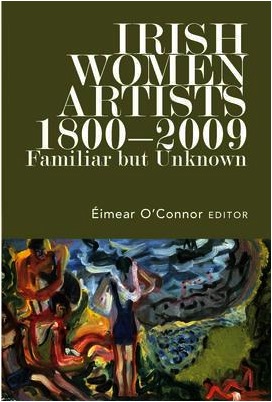 Irish women artists, 1800-2009
familiar but unknown
Éimear O'Connor, editor
This collection of essays examines the life, career, work and context of familiar but previously little-known Irish women artists. It focuses on the work of women artists living in Ireland. The authors have produced essays that are hugely diverse in terms of content, method and theoretical issues. Some take a gendered point of view; others adopt a biographical and documentary, albeit interrogative, approach, while some question the construction and constriction of the canon of art, arguing that it is a patriarchal structure that has disallowed the inclusion of the work of women.