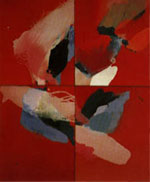 Welcome to History of Art and Architecture
Welcome to the department of the History of Art and Architecture – a department that is known for its lively teaching and for its friendly and supportive approach to students. Trinity is the ideal place to study art history, located as it is right in the heart of the city, surrounded by the national and city museums and galleries, in a campus known for its remarkable architecture, collections of art from illuminated manuscripts to modern sculpture, and its own galleries dedicated to contemporary art, and to the junctures of art and sciences. The department has an international reputation for research in several fields of art history, both Irish and international, and has hosted a vibrant cohort of post-graduates and research fellows. The interdisciplinary approach of the department fosters connections with other areas of study within and beyond the university.
This website will introduce you to the staff, and to the courses and facilities on offer to those with an interest in the study of art, its forms and techniques, its history and place in society, and in particular, the ways in which art images, objects and structures can be read and interpreted.
Dr Christine Casey
Head of Department
News & Events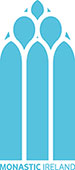 Congratulations to Dr Rachel Moss, who has been awarded a grant under the IRC Advanced Research Projects initiative. The award will be used to continue development of the Monastic Ireland project in conjunction with project partners Dr Edel Bhreathnach (Discovery Programme) and Dr Dr Malgorzata Krasnodebska-D'Aughton (UCC) and will fund employment for two research assistants and a post-doctoral researcher over the next three years. The aim of the project, previously funded through grants from Fáilte Ireland and the Department of Arts Heritage and the Gaeltacht, is document the rich remains of monastic architecture in Ireland c. 1000-1700 and make information available to a broad audience; from school child, to cultural tourist, to academic. This strand of the project will focus on the character of Irish monasticism and its landscape in a broader European context.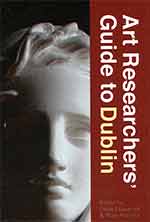 Art Researchers' Guide to Dublin
Edited by Olivia Fitzpatrick & Rose Roberto
with Elizabeth Kirwan & Edward Murphy
with an introduction by Dr. Christine Casey
Published by ARLIS UK & Ireland, 2013.

12th November, Jill Unkel (Chester Beatty Library), From conception to exhibition: Costumes Parisiens at the Chester Beatty Library, Room 5083B
Part of the History Of Art Research Seminar Series
View the latest edition of our 2013 Alumni Newsletter (PDF, 1.5mb) with details of our upcoming Alumni Event Outside the Box and Off the Wall: Research in Art History at TCD on Saturday 30th November
24th Oct 2013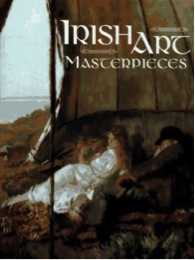 As part of the 'Shadow and lights; Women in Irish visual culture' discussion series, the History of Art and Architecture Department will hold a study day in honour of Catherine Marshall on International women's day, Saturday 8th March 2014, in the Robert Emmet theatre, TCD.