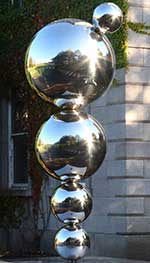 Welcome to History of Art and Architecture
Welcome to the department of the History of Art and Architecture - a department that is known for its lively teaching and for its friendly and supportive approach to students. Trinity is the ideal place to study art history, located as it is right in the heart of the city, surrounded by the national and city museums and galleries, in a campus known for its remarkable architecture, collections of art from illuminated manuscripts to modern sculpture, and its own galleries dedicated to contemporary art, and to the junctures of art and sciences. The department has an international reputation for research in several fields of art history, both Irish and international, and has hosted a vibrant cohort of post-graduates and research fellows. The interdisciplinary approach of the department fosters connections with other areas of study within and beyond the university.
This website will introduce you to the staff, and to the courses and facilities on offer to those with an interest in the study of art, its forms and techniques, its history and place in society, and in particular, the ways in which art images, objects and structures can be read and interpreted.
Dr Christine Casey
Head of Department
News & Events
Take a look at the latest edition of our Alumni Newsletter 2014-2015 (PDF, 1mb) to keep up to date with the most recent events in the Department.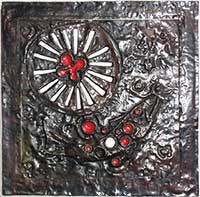 Ruth Sheehy is giving a talk on 'The liturgical work of Richard Enda King (1943-95)' at Manresa, Jesuit Centre of Spirituality, Dollymount, Dublin at 7.30pm for Culture Night on Friday 19th September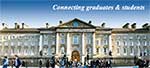 Tuesday 28th October: Launch of GradLink Mentoring Programme
Junior Sophister students of the Departments of History, Classics and History of Art are invited to attend the launch of the School of Histories and Humanities GradLink Mentoring Programme on Tuesday 28th October at 6.45pm in the Trinity Long Room Hub.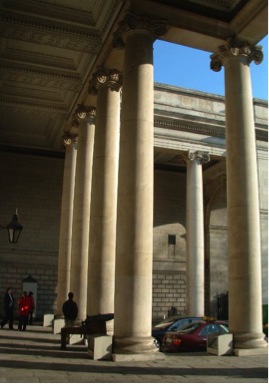 Heritage Weeks Events, 23-31 August, 2014
The Department of History of Art and Architecture participated in a number of events for Heritage Week. On Thursday August 28th Ellen Rowley, White Post-doctoral fellow at TRIARC, in conjunction with Dublin City Council's Heritage Department, led a "School Bus Tour of Brutalist Buildings" culminating in a lecture at St Patrick's College, Drumcondra. Twenty members of the public were transported around Brutalist education buildings in Dublin city and suburbs. On Wednesday August 27th Eddie McParland, Christine Casey, Melanie Hayes (doctoral candidate) and Myles McKenna(Recent graduate) gave talks on the architecture of Sir Edward Lovett Pearce at a symposium organised by Dublin City Libraries and Dublin City Council Heritage Department, held in the former House of Lords in the Bank of Ireland, College Green.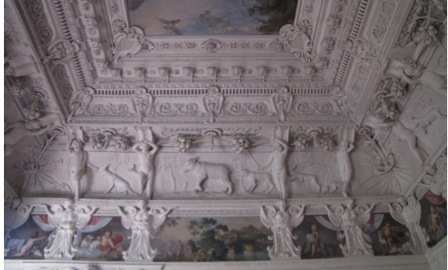 Europen Architectural History Network Turin June 2014
Christine Casey and Conor Lucey convened a session on 'architects, craftsmen and the decorative interior' at the biannual conference of the European Architectural History Network held at the Castello di Valentino in Turin. The theme drew papers on Italian, Croatian and Islamic topics. Ellen Rowley delivered a paper on the catholic nature of Dublin's suburban development in the thematic session on 'bread and butter, everyday architecture'. The Proceedings have been published electronically.