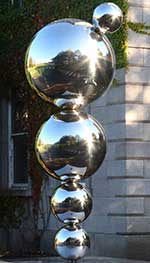 Welcome to the Department of History of Art and Architecture
Welcome to the department of the History of Art and Architecture - a department that is known for its lively teaching and for its friendly and supportive approach to students. Trinity is the ideal place to study art history, located as it is right in the heart of the city, surrounded by the national and city museums and galleries, in a campus known for its remarkable architecture, collections of art from illuminated manuscripts to modern sculpture, and its own galleries dedicated to contemporary art, and to the junctures of art and sciences. The department has an international reputation for research in several fields of art history, both Irish and international, and has hosted a vibrant cohort of post-graduates and research fellows. The interdisciplinary approach of the department fosters connections with other areas of study within and beyond the university.
This website will introduce you to the staff, and to the courses and facilities on offer to those with an interest in the study of art, its forms and techniques, its history and place in society, and in particular, the ways in which art images, objects and structures can be read and interpreted.
Dr Christine Casey
Head of Department
News & Events

The Trinity Centre for Research in Irish art (TRIARC)
Summer School in the History of Art and Design
Monday June 20th to Friday June 24th 2016
This innovative five-day course, led by Departmental specialists and guest lecturers, will examine key aspects of Irish and European art and design history. It will enable teachers, students, educationalists and art history enthusiasts to deepen their knowledge and enhance their visual literacy.

Congratulations to department alumni Patricia McCarthy on the publication of her book "Life in the Country House in Georgian Ireland"
Press Release
The Early Irish Manuscripts Project has completed the digitization of the 9th century Gospel book known as the Garland of Howth and it is now available online. For the first time in its history, the manuscript can be viewed by people around the world.
Follow our blog about the project to learn more.



The award-winning film Rosc: Poetry of Vision produced and directed by Ciarín Scott will be shown, followed by a lecture entitled 'Rosc: Crossroads of Conflict & Celebration' by Dr. Brenda Moore-McCann, will take place at the Trinity Long Room Hub, Trinity College Dublin, on Wednesday 17th  February, at 6.15 pm, hosted by TRIARC, Department of the History of Art, TCD.

Departmental Study visit to Vienna
The annual study visit took place from January 10th-15th in Vienna.

The Early Irish Manuscripts blog is now online!
Follow us on Twitter: @ResearchColls @DrYvard @colleenmthomas

The Department of History of Art and Architecture offer several courses as part of the School of Histories and Humanaities Evening & Short Course Programme.
Full Course Information.