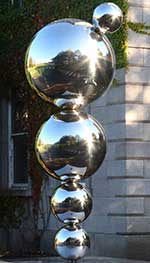 Welcome to the Department of History of Art and Architecture
Welcome to the Department of the History of Art and Architecture - a department that is known for its lively teaching and for its friendly and supportive approach to students. Trinity is the ideal place to study art history, located as it is right in the heart of the city, surrounded by the national and city museums and galleries, in a campus known for its remarkable architecture, collections of art from illuminated manuscripts to modern sculpture, and its own galleries dedicated to contemporary art, and to the junctures of art and sciences. The department has an international reputation for research in several fields of art history, both Irish and international, and has hosted a vibrant cohort of post-graduates and research fellows. The interdisciplinary approach of the department fosters connections with other areas of study within and beyond the university.
This website will introduce you to the staff, and to the courses and facilities on offer to those with an interest in the study of art, its forms and techniques, its history and place in society, and in particular, the ways in which art images, objects and structures can be read and interpreted.
Dr Rachel Moss
Head of Department
News & Events

The Motif of Bullfight in the Paintings of Francis Bacon
This seminar, organised for Thursday 22nd at 10.00 in the Stables Seminar Room, and presented by Dr Monika Keska, University of Granada, focuses on Francis Bacon's paintings of bullfights and their visual and textual sources, currently preserved in the Dublin City Gallery the Hugh Lane. Although Bacon had been interested in the corridas since the 1950s and had witnessed them in Southern France and in Spain, the motif did not appear in his works until 1967. I will discuss the impact of Bacon's readings of essays of Michel Leiris, Greek tragedies and the poetry of Federico García Lorca as a possible trigger of this imagery in his painting.