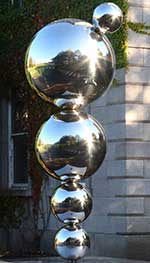 Welcome to the Department of History of Art and Architecture
Welcome to the department of the History of Art and Architecture - a department that is known for its lively teaching and for its friendly and supportive approach to students. Trinity is the ideal place to study art history, located as it is right in the heart of the city, surrounded by the national and city museums and galleries, in a campus known for its remarkable architecture, collections of art from illuminated manuscripts to modern sculpture, and its own galleries dedicated to contemporary art, and to the junctures of art and sciences. The department has an international reputation for research in several fields of art history, both Irish and international, and has hosted a vibrant cohort of post-graduates and research fellows. The interdisciplinary approach of the department fosters connections with other areas of study within and beyond the university.
This website will introduce you to the staff, and to the courses and facilities on offer to those with an interest in the study of art, its forms and techniques, its history and place in society, and in particular, the ways in which art images, objects and structures can be read and interpreted.
Dr Christine Casey
Head of Department
News & Events
As part of the Open House Dublin weekend, presented by the Irish Architecture Foundation, Students and staff from the Department will guide members of the public through a range of buildings on the Campus.
Take a look at the latest edition of our Alumni Newsletter 2014-2015 (PDF, 1mb) to keep up to date with the most recent events in the Department.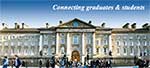 Tuesday 28th October: Launch of GradLink Mentoring Programme
Junior Sophister students of the Departments of History, Classics and History of Art are invited to attend the launch of the School of Histories and Humanities GradLink Mentoring Programme on Tuesday 28th October at 6.45pm in the Trinity Long Room Hub.
Annual Alumni Event 2014
Thursday 20 November: 'The Eagle Capitals in the Dome of the Rock in Jerusalem'
The Department of History of Art and Architecture Annual Alumni Event will take place on Thursday 20th November at 7.30pm in the Emmet Lecture Theatre, Arts Building, Trinity College Dublin. The lecture will be delivered by Professor Lawrence Nees of the Department of Art History at the University of Delaware.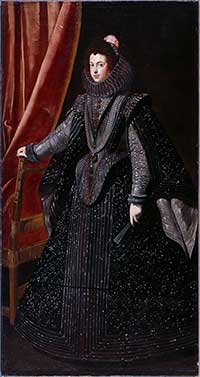 Peter Cherry will give the plenary lecture, "Velázquez's portraiture", at the Golden Age Research Symposium, organised by the Department of Hispanic Studies, University College Cork, 28-30 November, 2014.