Study Abroad
The Socrates scheme (formerly Erasmus) permits students in their SF year to study for a year in another EU country on the same basis as they are studying in Trinity College. The department has arrangements with the following Universities: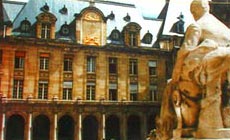 France: Paris IV
Germany: Freie Universität Berlin
Italy: Pisa
Spain: Madrid, Universidad Complutense
Turkey: Koc University
Students are required to attend lectures in the language of the host institution and must possess the necessary linguistic fluency. Outgoing Socrates students must discuss their Sophister subject choices with the Head of Department before departure to ensure consistency with the departmental regulations set out in this Handbook.
Students interested in availing of the opportunity to study abroad should contact Dr Peter Cherry, who will advise them regarding opportunities, requirements, and deadlines. More information is available from the International Office