TCPID Summer School
Due to the current COVID 19 crisis the TCPID Summer School will not run in 2020. We look forward to hopefully welcoming students to the Summer School in June 2021.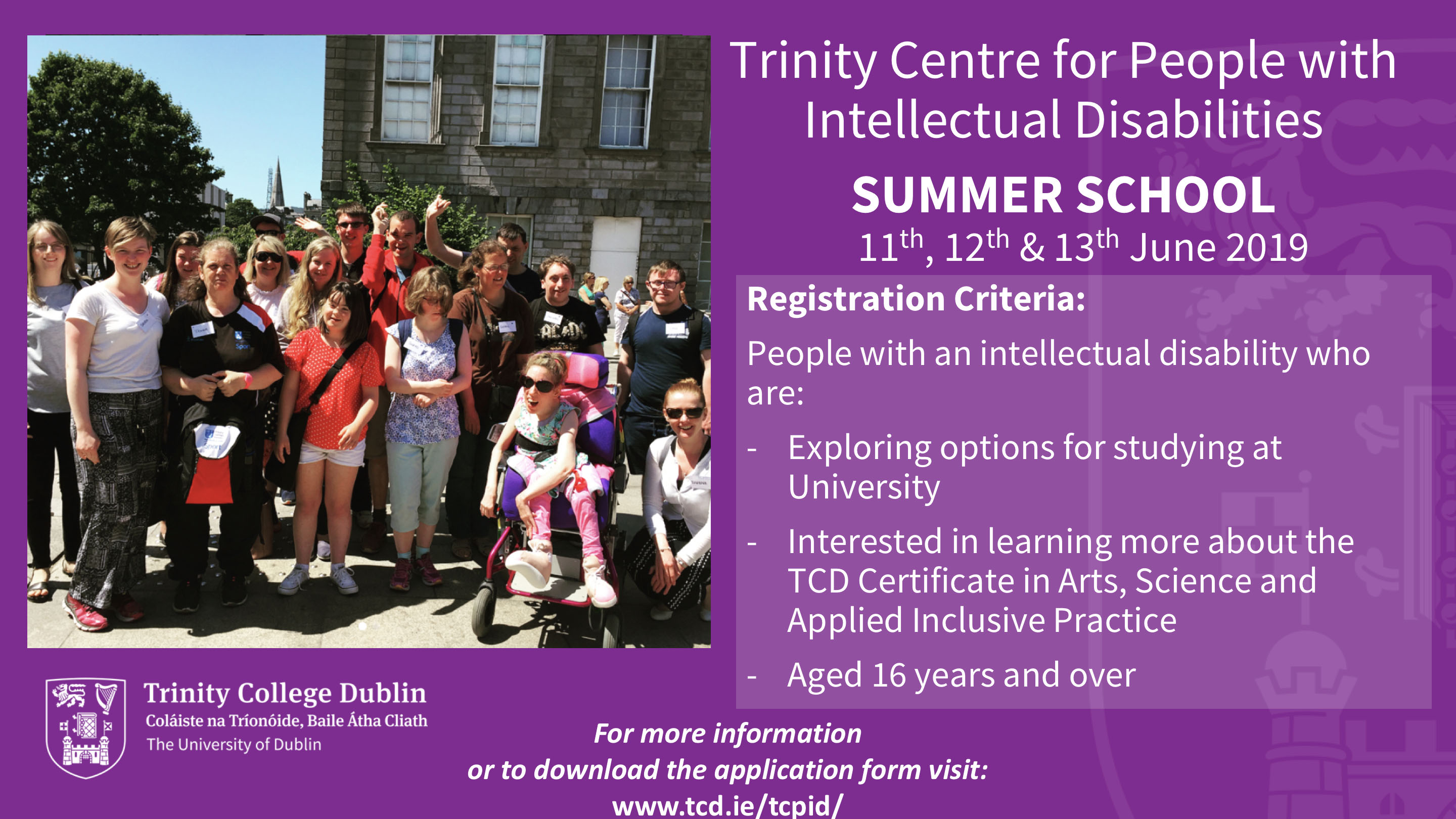 The TCPID offer a 3-day summer school based on the Certificate in Arts, Science and Inclusive Applied Practice. During the summer school, students have the opportunity to study on and explore Ireland's oldest University campus, try out different subjects from the main certificate course, meet the lecturers and have some fun!
The TCPID Summer School will take place on the campus of Trinity College Dublin on 11th, 12th, and 13th June 2019.
It is open to students aged 16 years and over and have an intellectual disability. You must complete the application form and send to tcpid@tcd.ie or to TCPID, 4th Floor, 3 College Green, Dublin 2.
Applications open on 1st May 2019. Please do not send in forms before that date.
Click on the link below download the Application Form for the 2019 Summer School.