TCPID Summer School 2018
We are delighted to announce that we will be having our first ever TCPID Summer School in June 2018.
The TCPID Summer School will take place in Trinity College Dublin on June 26th, 27th and 28th 2018. The Summer School is open to anyone aged 16 or over who is considering applying for the Certificate in Arts, Science and Inclusive Applied Practice in the next few years. The Summer School is designed to give prospective students a taste of student life at Trinity College Dublin.
During the summer school, students will get the opportunity to meet Trinity College staff working within the TCPID; current students of the Certificate in Arts, Science and Inclusive Applied Practice (ASIAP); plus other prospective students of the ASAIP beginning in September 2018 or 2019. Summer School students will get to sample a variety of subjects on offer in the ASAIP through workshop sessions, a tour of the Trinity College Campus (including the library) and a selection of activities in Trinity Sports Centre. This will give summer school students a well- rounded snapshot of the University lifestyle.
Please complete the Expression of Interest form at the link below if you would like to take part. As we expect a high volume of applications for the Summer School in 2018, the cut-off date for returning expression of interest forms is close of business, Friday 15th June 2018.
Please contact tcpid@tcd.ie for further information about the Summer School.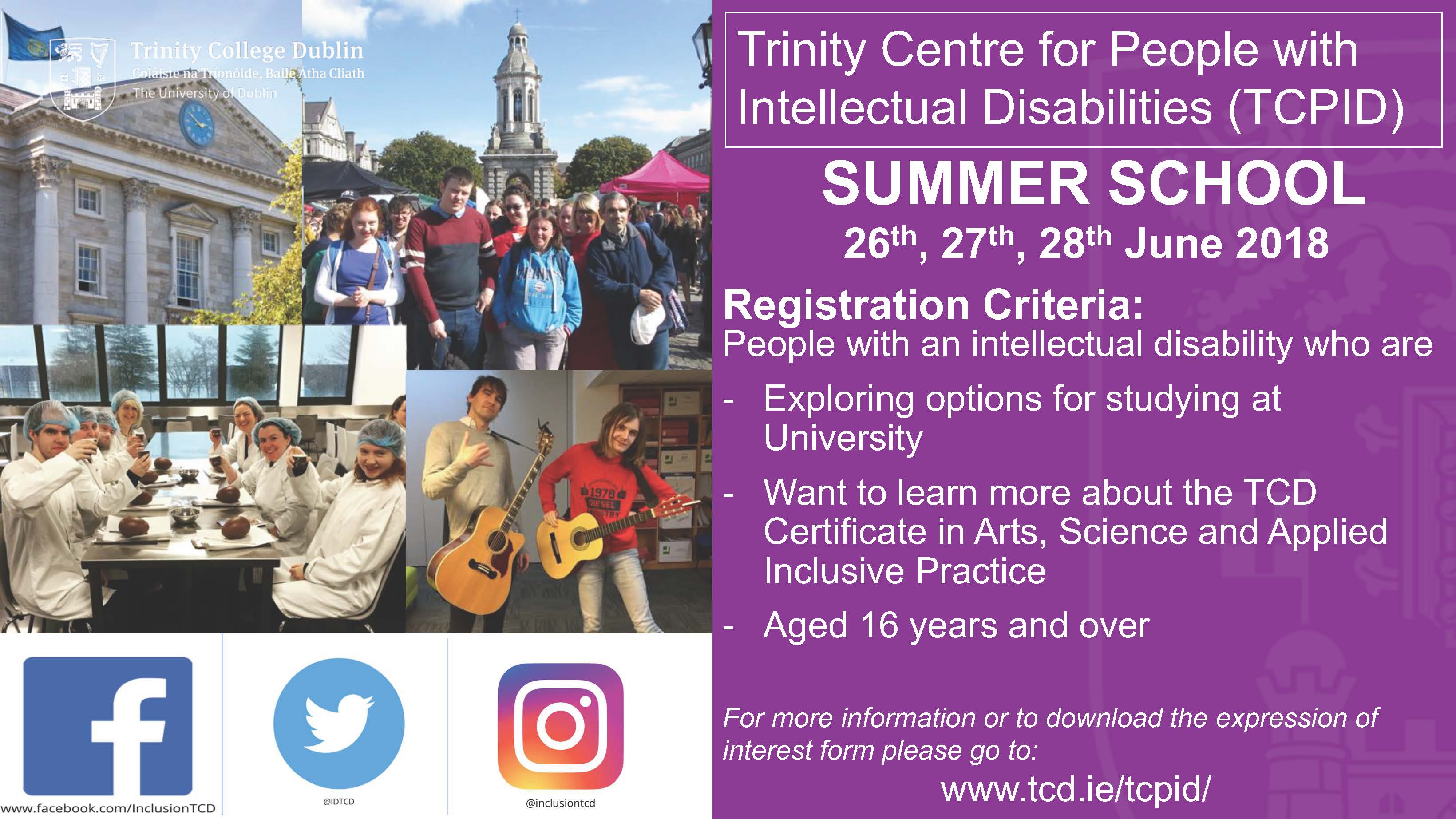 The Expression of Interest form is available to download below.