Third Annual SciFest@TCPID student exhibition, May 29th 2019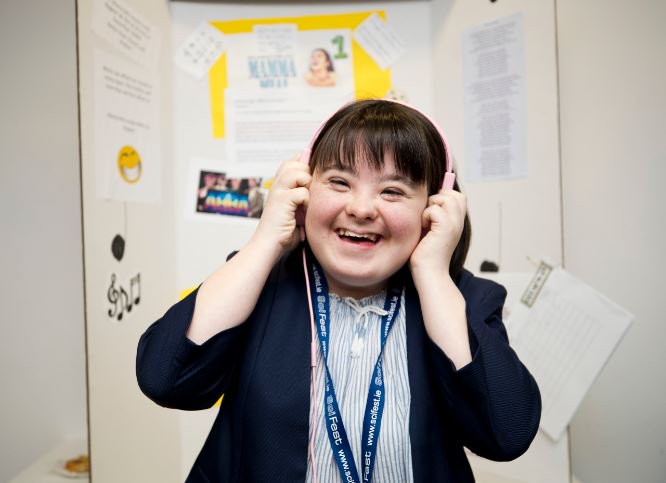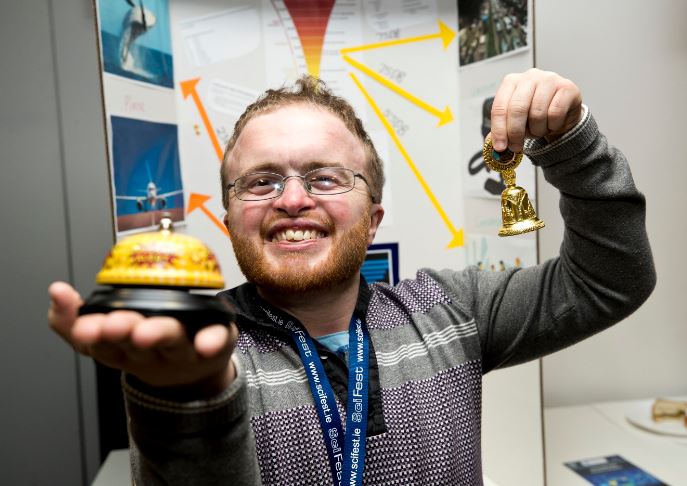 The Trinity Centre for People with Intellectual Disabilities was proud to host our third annual SciFest@TCPID student exhibition and awards in association with Abbott Ireland on Wednesday May 29th 2019. This was the biggest exhibition to date with 10 students proudly displaying their science projects.
The event was attended by a large number of TCPID Business Partners and guests from across Trinity College, as well as by the students' families and friends. Professor Damian Murchan, Head of the School of Education opened the exhibition and welcomed everyone on behalf of Trinity College Dublin.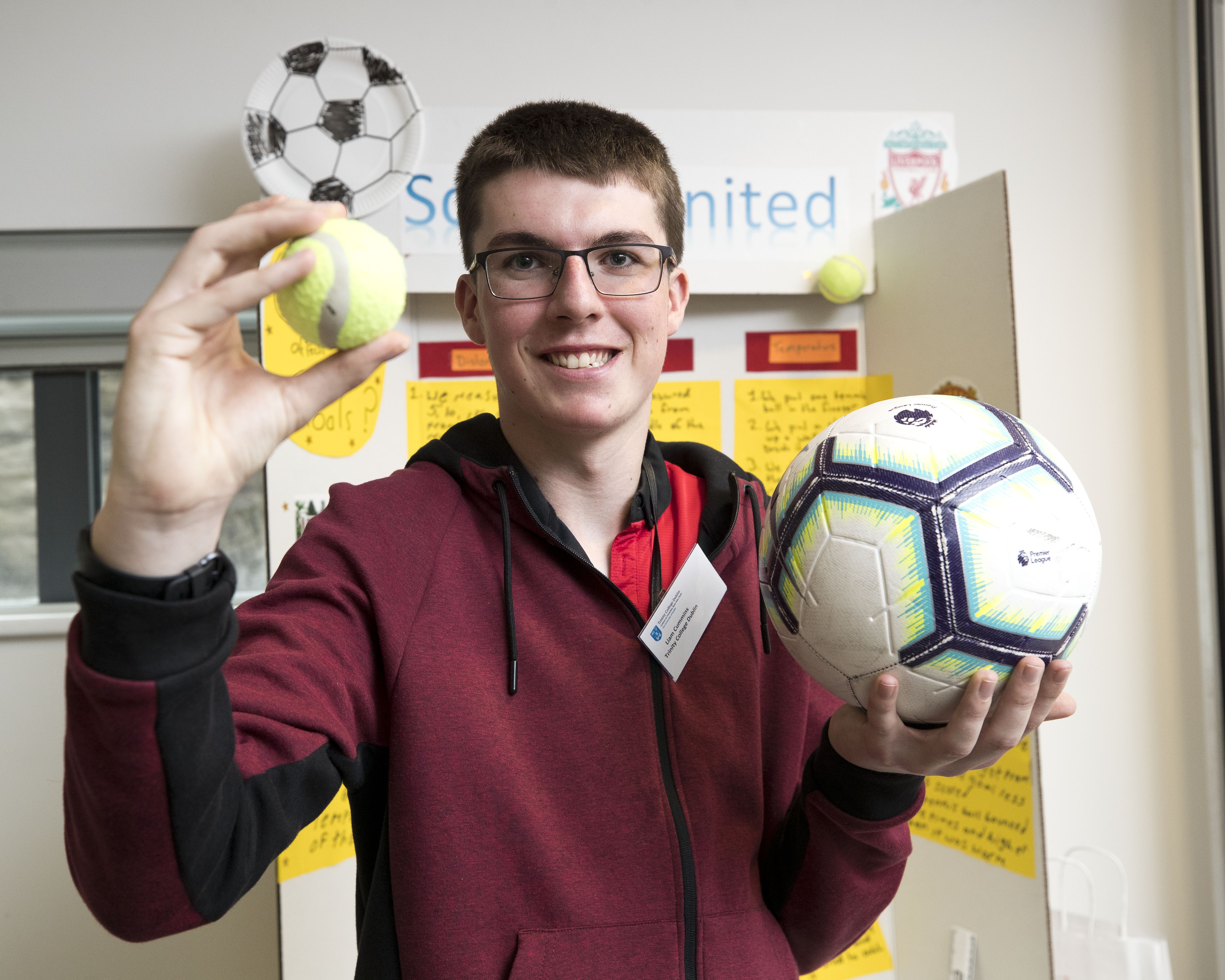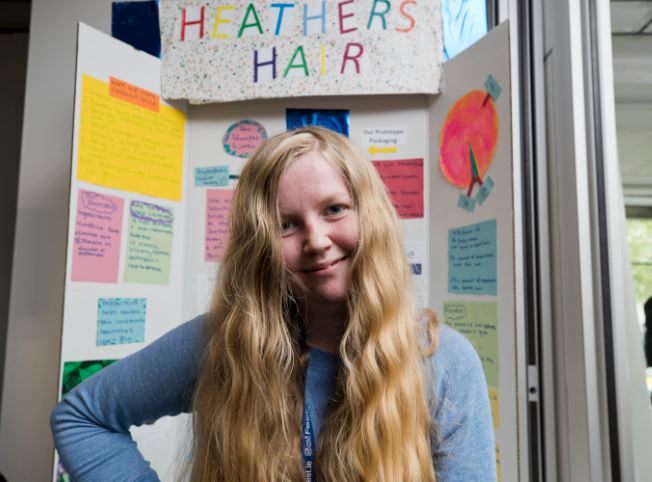 Abbott Ireland have been a business partner of the TCPID since 2017. Thanks to the support of Daragh Fallon in Abbott Ireland and the SciFest founders Sheila and George Porter, our very first SciFest@TCPID student exhibition took place in May 2017 and was a huge success. This was the first time that students with intellectual disabilities had taken part in the SciFest programme.
Since the first exhibition in 2017, Abbott Ireland have provided a volunteer mentor to work with each student and the entire process has been tirelessly coordinated by Ciara Hayes who has gone out of her way to ensure that the students have everything that they could possibly need in order to complete their projects. This year Abbott Ireland provided a team of 12 mentors to work with our students on their science projects over a five week period.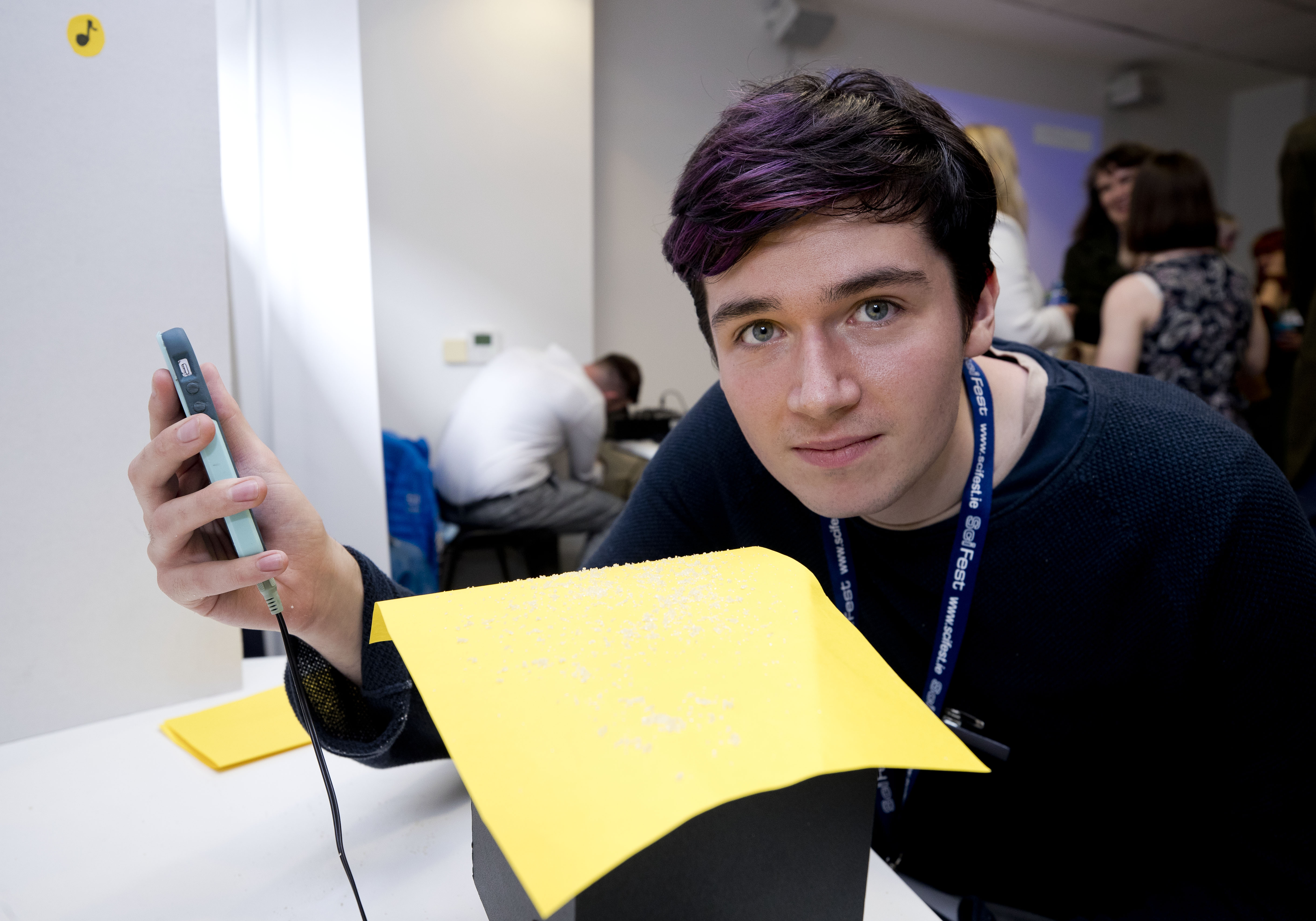 The ten students, Dale, Barry, Liam, Benóg, Kai, Aoife, Sadbh, Heather, Julie and Sinead learnt a huge amount from taking part in the SciFest@TCPID programme. They came up with ideas, developed their projects and grew in confidence over the 5 weeks. They showed real creativity and enthusiasm at every stage of the programme. The final exhibition was a celebration of their work and a chance for them to present their projects to a large audience of invited guests.
TCPID Student, Kai Tiernan
said: "
Music is my life and my best friend. It always keeps me in company. I really enjoyed doing a SciFest project with my mentors. I'm really grateful and thankful that we got help from Dave (Dave McPhillips from The Coronas). At the start, the SciFest project work was quite hard but it got easy then
."
TCPID Student, Sadbh Feehan
said: "
The reason I chose this particular project is that I was always curious to see what the world would be like in the future. I was interested to see what the world would be like in 2030. I had great fun working on my project with my mentor
."
TCPID Student, Liam Cummins
said: "
My Scifest project is on soccer to find out what is the best distance needed on a soccer pitch to score a goal. I picked this project because soccer is one of my favourite sports. My mentor from Abbott Ireland is Ben and it was great fun to work with him. We went to an outdoor football pitch in Trinity and Ben took photographs of me taking shots at him in goal
."
The students were all presented with 'Science Excellence' awards by SciFest and Abbott Ireland. Sheila Porter, Founder and CEO of SciFest said: "SciFest is delighted to partner with the Trinity Centre for People with Intellectual Disabilities and Abbott for SciFest@TCPID 2019. Now in its third year SciFest@TCPID is an exciting partnership for SciFest as we are committed to encouraging all young people to engage in activities that link STEM to their everyday lives and to society. As well as developing their STEM related skills participation in SciFest also helps students to grow in confidence and develop their communication and presentation skills. We congratulate the students on their projects and wish them well for the future."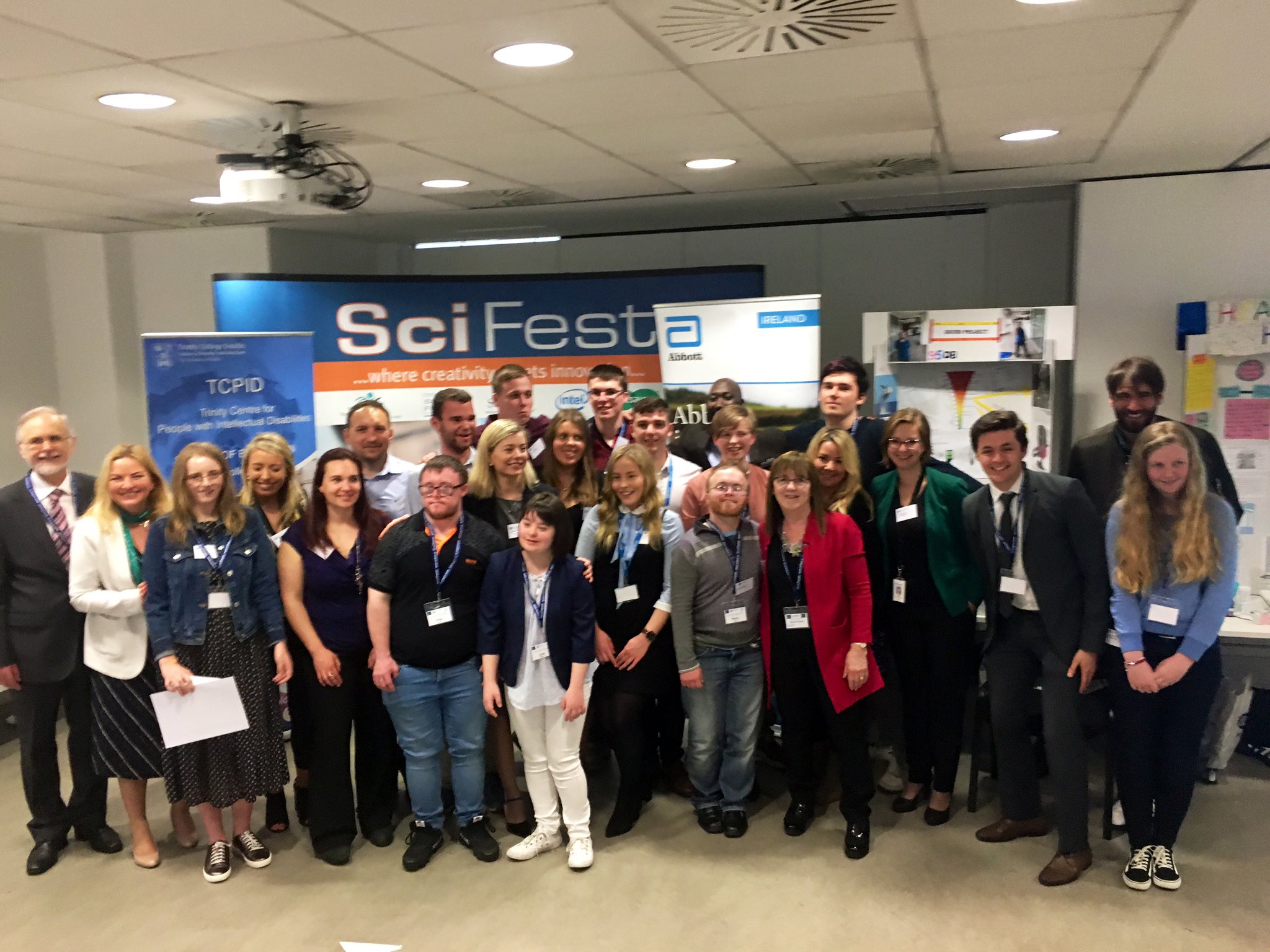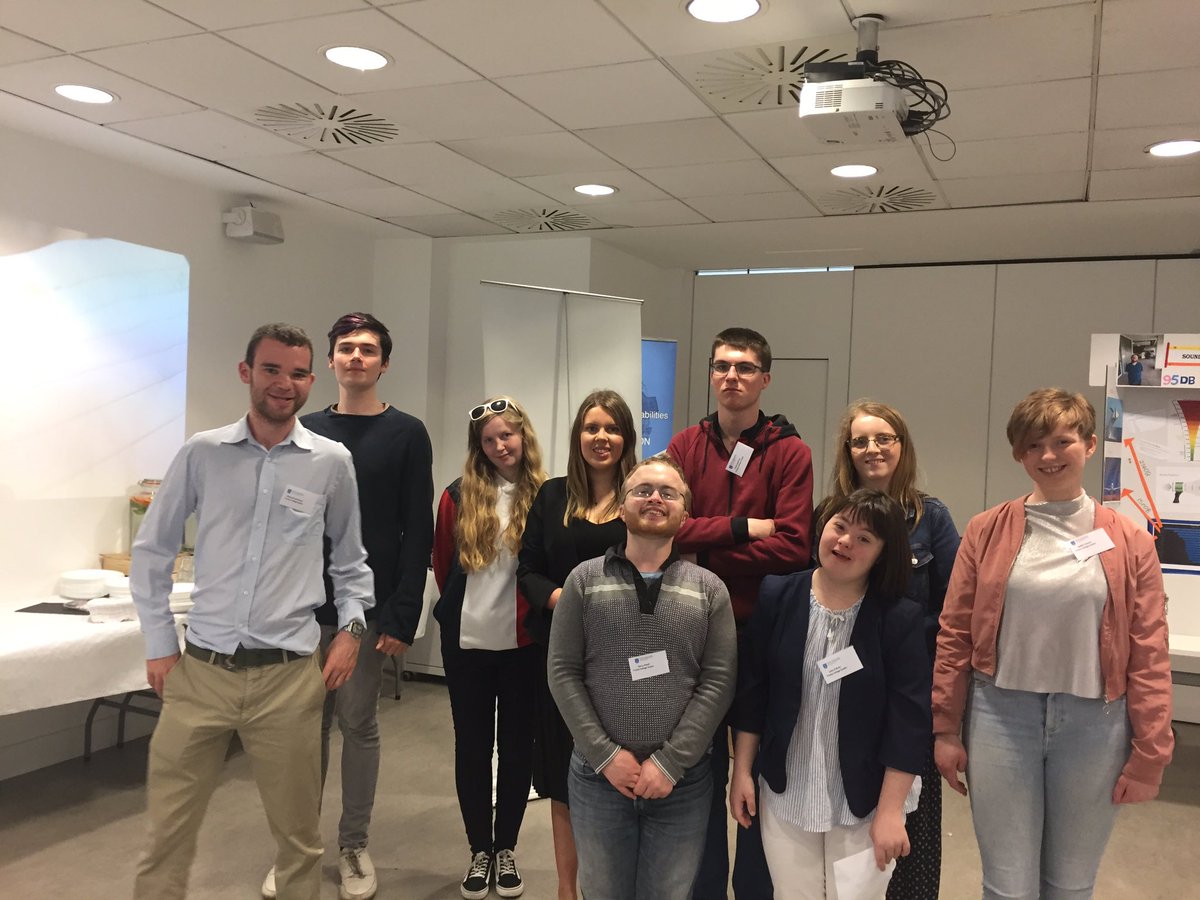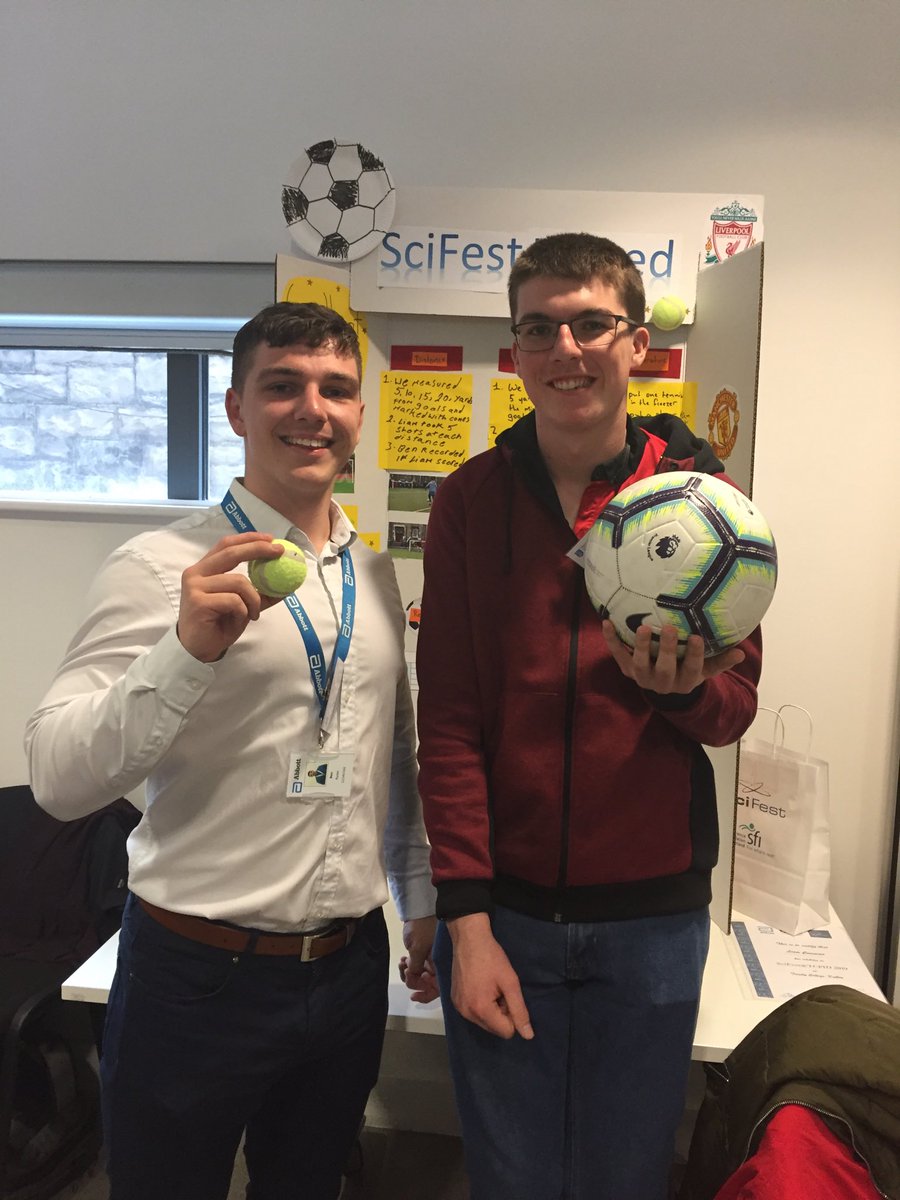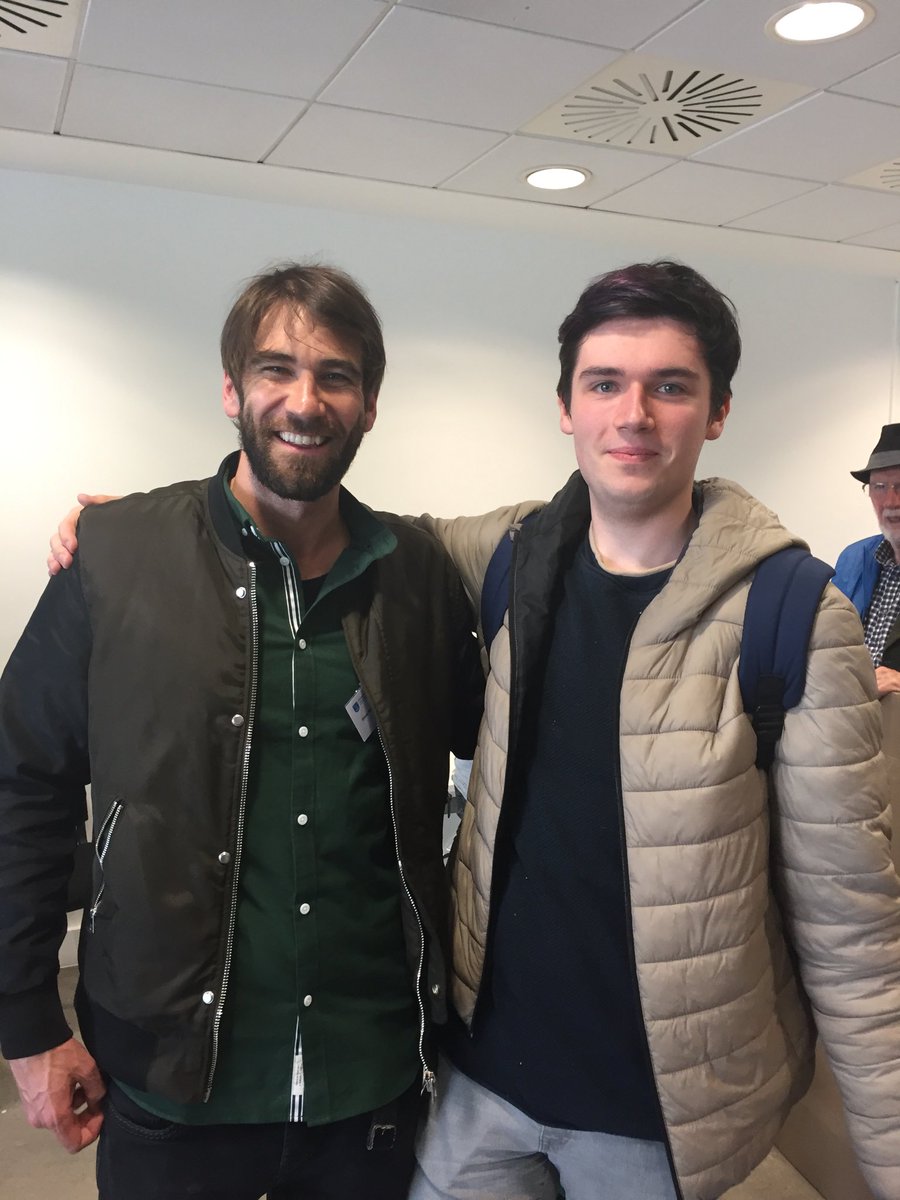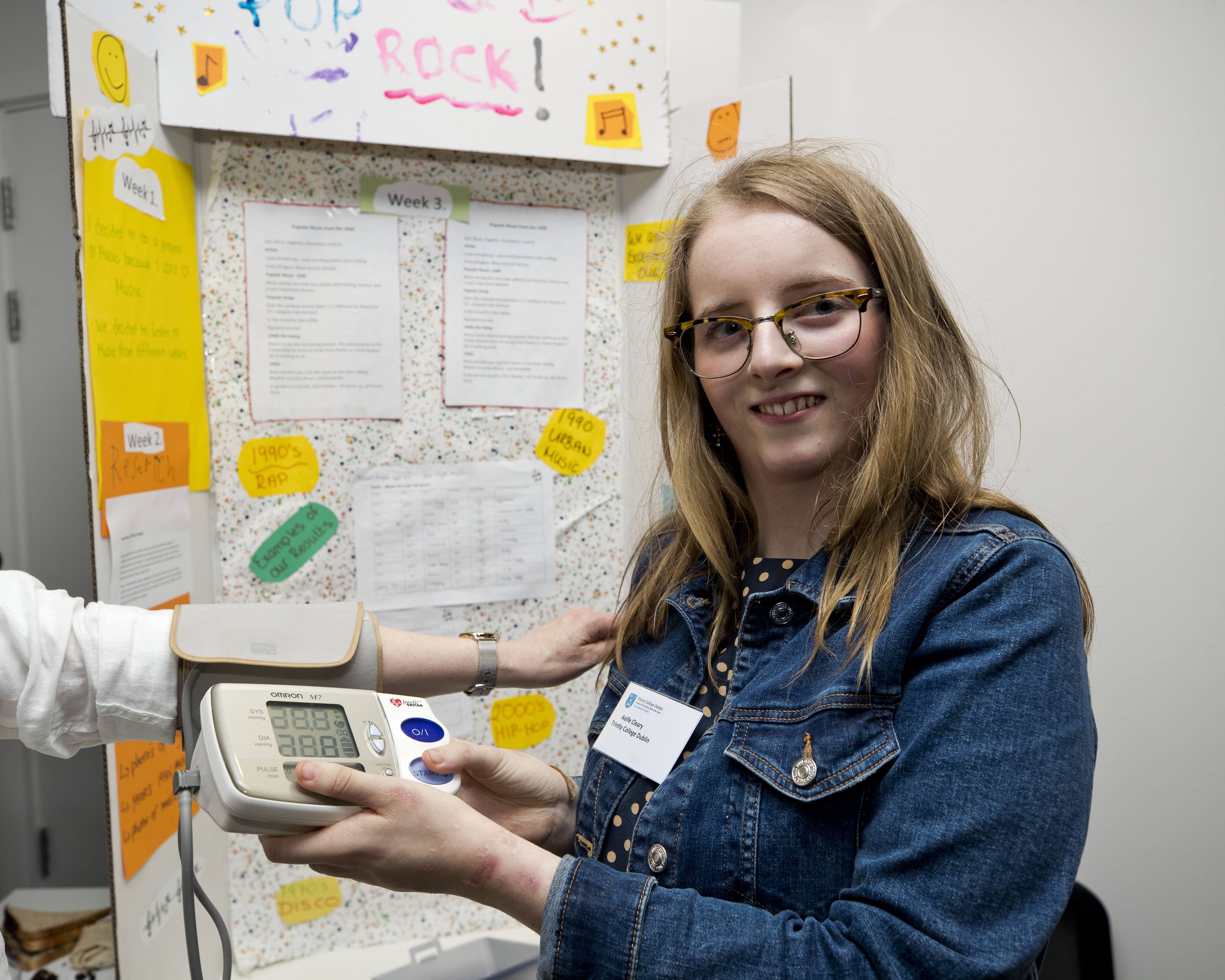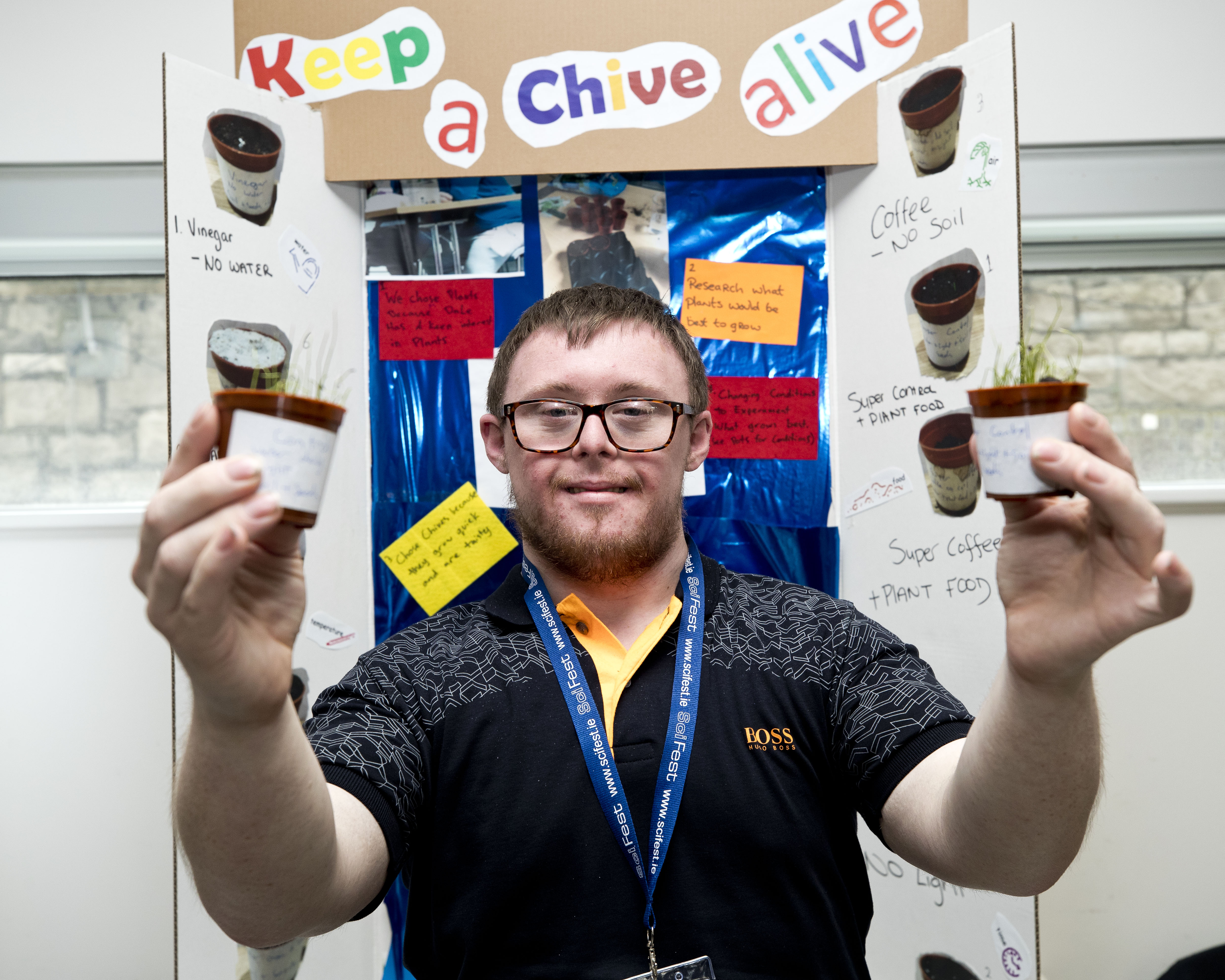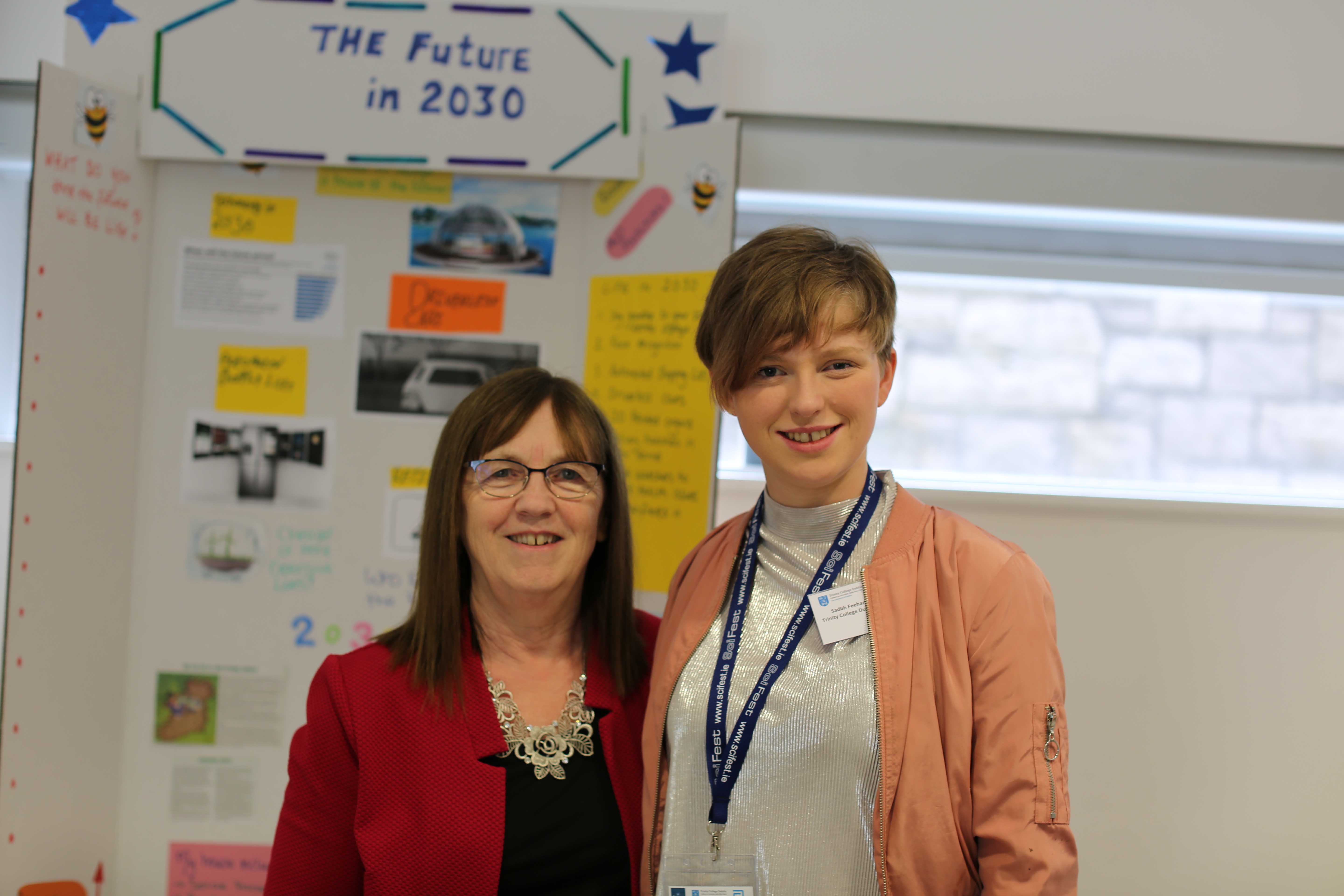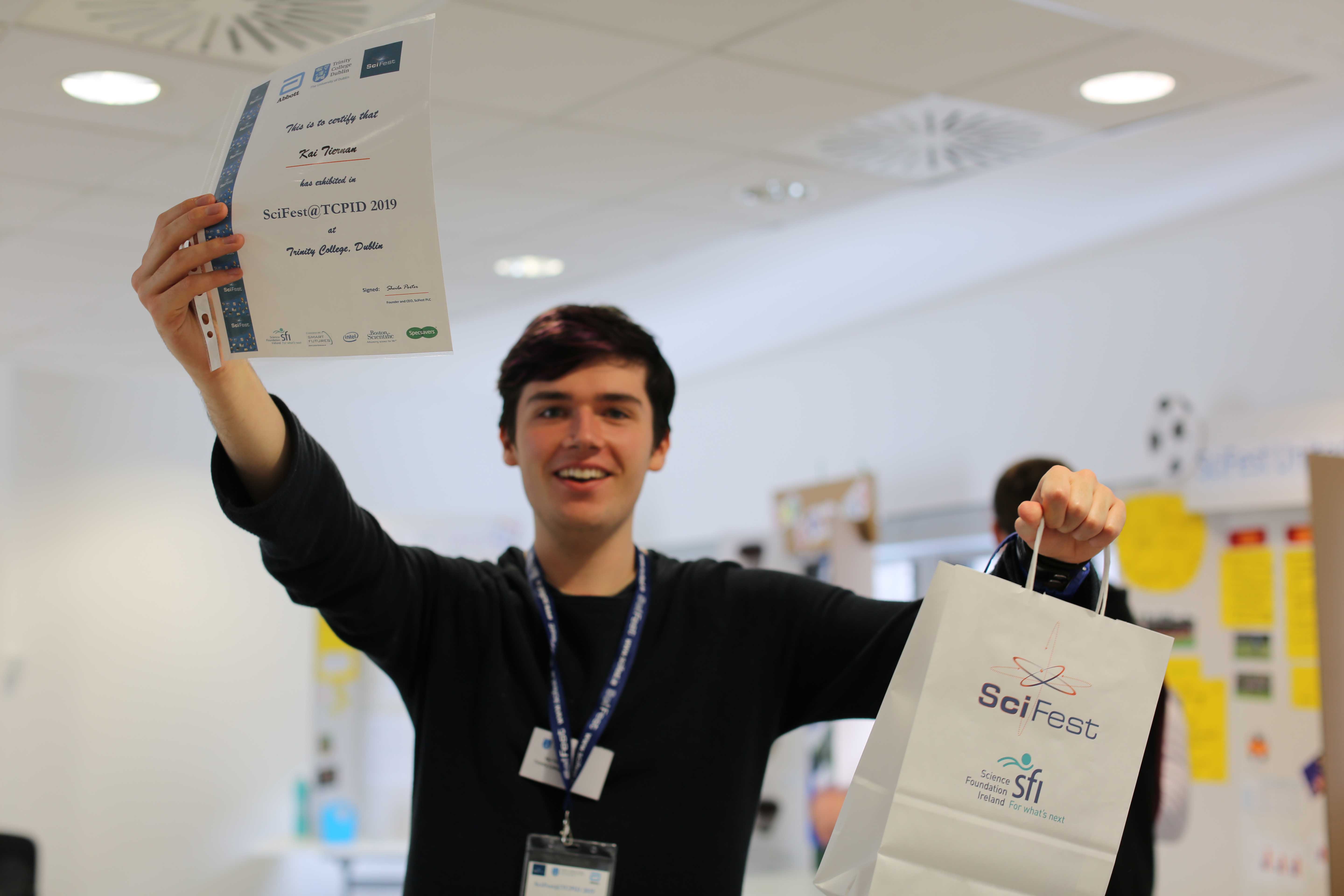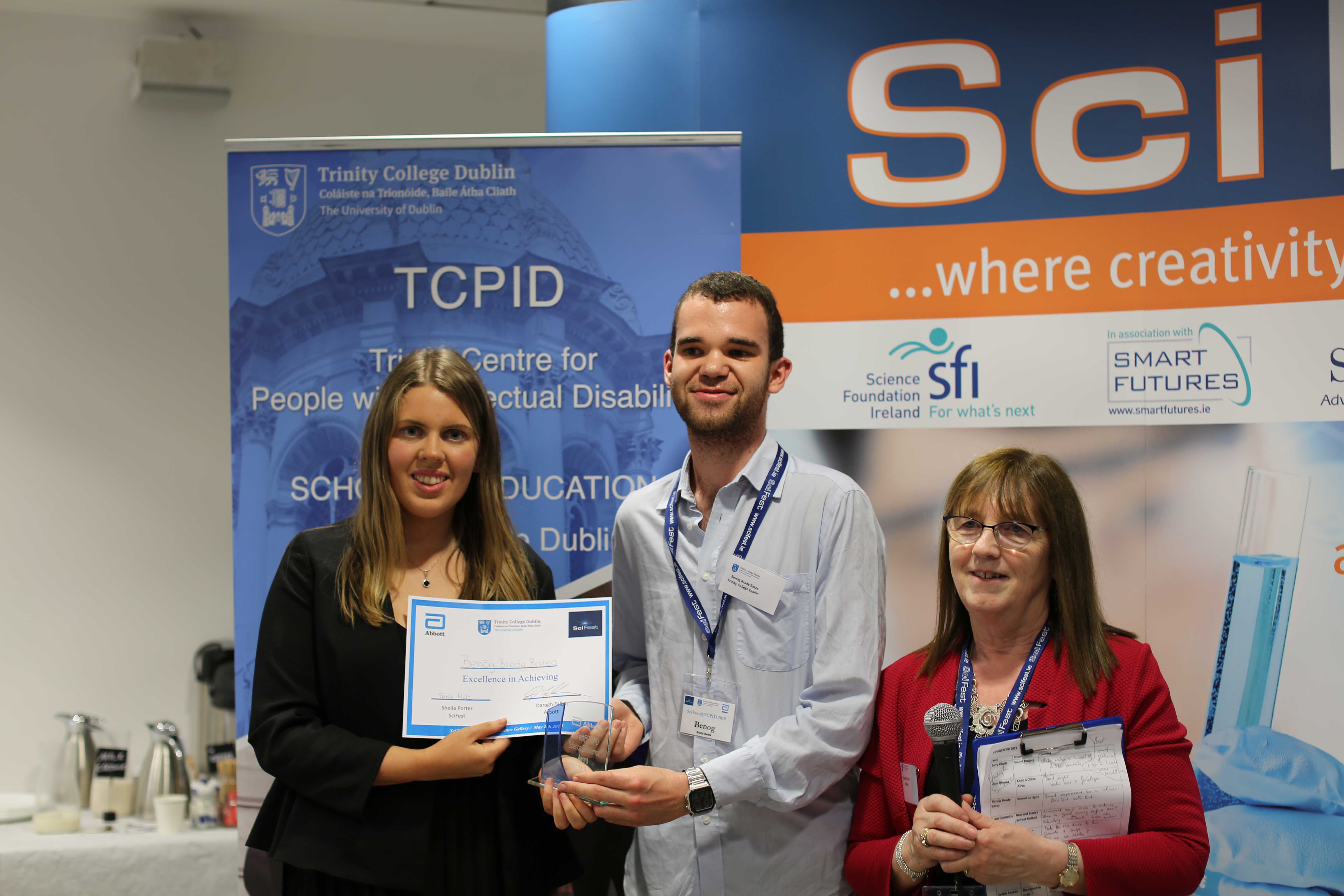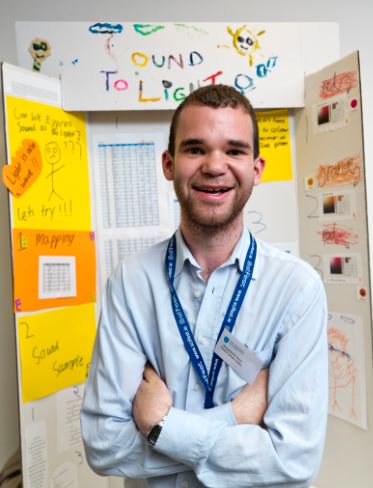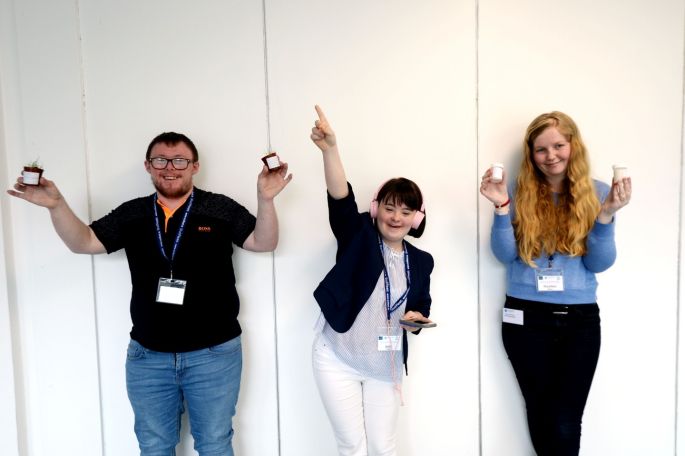 The SciFest@TCPID 2019 Project Titles and Exhibition Participants were:
Barry Olwill – Sound Project
Dale Blount – Keep a Chive Alive Benóg Brady Bates – Sound to Light Liam Cummins – Ben and Liam's SciFest United Kai Tiernan – Turn up the Bass Julie O'Brien – Super Trooper Heather Marshall – Heather's Hair Sadbh Feehan – The Future in 2030 Sinead Sharkey O'Keeffe – Science of Light and Colours Aoife Cleary – Pop Rock