SciFest@TCPID 2023 in association with Abbott Ireland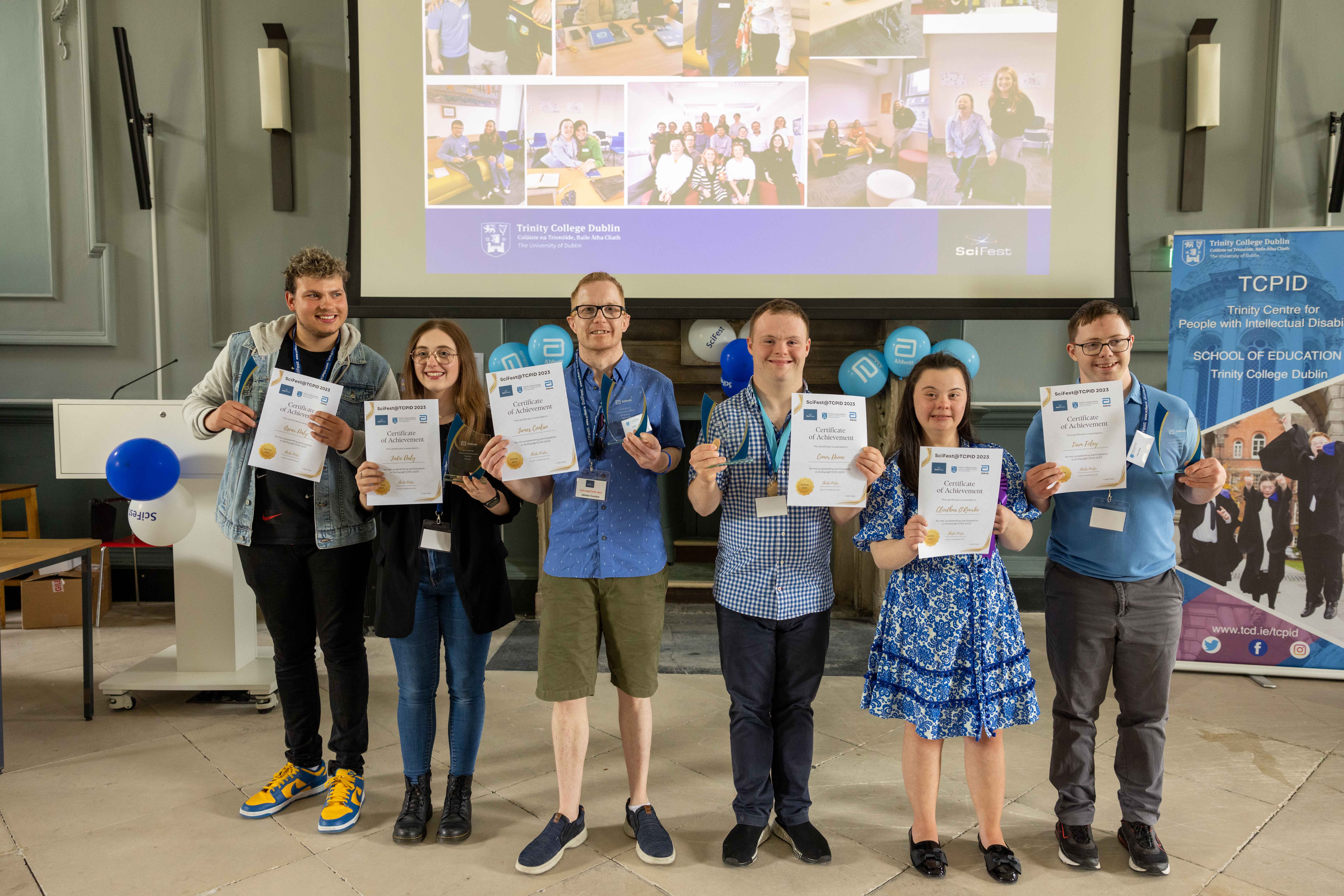 On Thursday June 1st the Trinity Centre for People with Intellectual Disabilities hosted our SciFest@TCPID 2023 student exhibition and awards in association with Abbott Ireland. The event took place for the second year running in the beautiful venue of Regent House in Trinity College Dublin. Seven students proudly displayed their projects at the event.
The event was well attended by TCPID Business Partners, guests from across Trinity College, graduates of the TCPID and the students' families and friends.
The Provost of Trinity College Dublin, Dr. Linda Doyle joined us for the event and gave a brief speech to welcome all invited guests to the event and spoke individually to every student about their projects.
Our student Cliodhna O Rourke also gave a brief speech to welcome people to the event.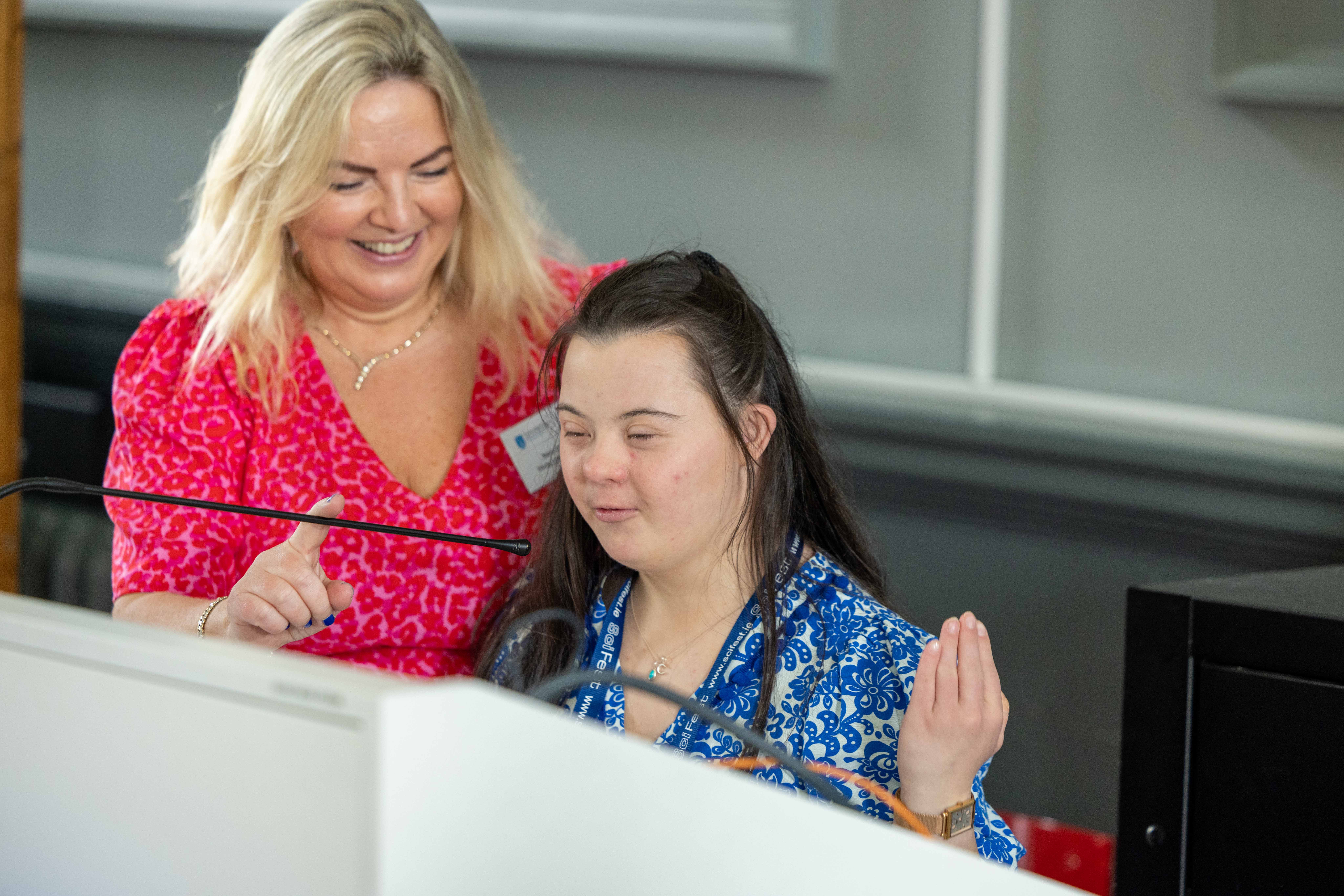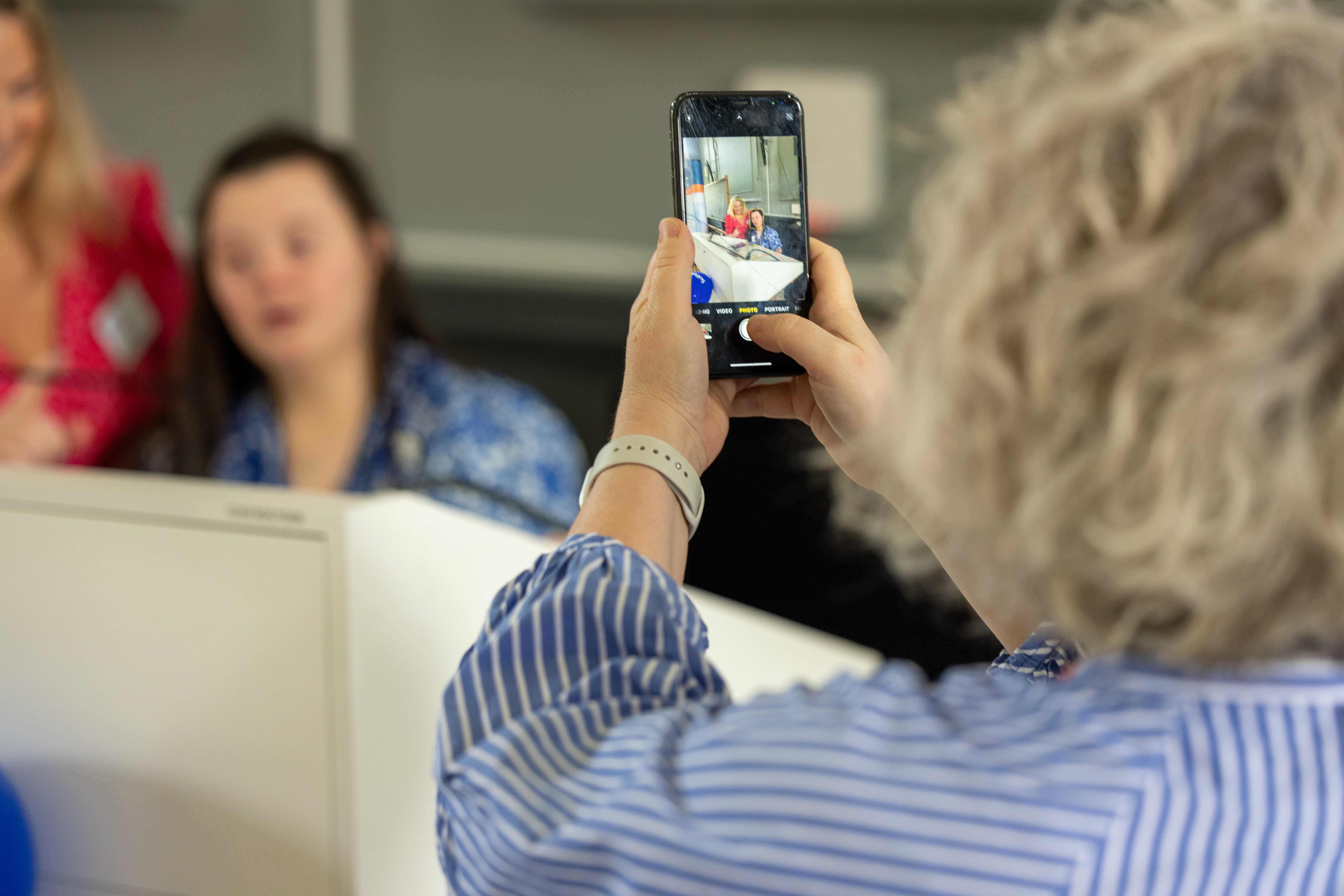 We were delighted to have Senator Tom Clonan in attendance at this very special event.
Many of our TCPID graduates joined us as guests for the exhibition. We were so delighted to see so many familiar faces, all of whom had previously completed SciFest projects with Abbott in previous years.
This is the seventh year of the Abbott Ireland TCPID partnership. We have developed such a incredibly strong partnership thanks to the incredible ongoing support of our Abbott colleagues for this programme every year. A huge thank you to all the wonderful Abbott team who supported the students with their projects throughout the month of May. A huge thank you to all the mentors, Rachelle, Kate, Kelly, Ronan, Rosemary, Erika, Ciara and Roseleen who helped the students to come up with their project ideas and supported them with their research, their experiments, their surveys and preparing the project boards. A particular thanks go to the amazing Rachelle Waters who has been working tirelessly to plan the 2023 programme since last year.
Another huge thank you as always goes to the SciFest founders Sheila and George Porter who have always supported us in running this programme. We are so lucky to get to do this with them each year.
Our seven students, Conor, Oscar, Jodie, Diarmuid, James, Liam and Cliodhna learnt so much over the 5 weeks and had such an amazing time doing their projects. We were so incredbly proud of how they committed fully to the hard work each week and how their presented their projects so professionally at the final exhibition.
The students were all presented with awards by SciFest and Abbott Ireland.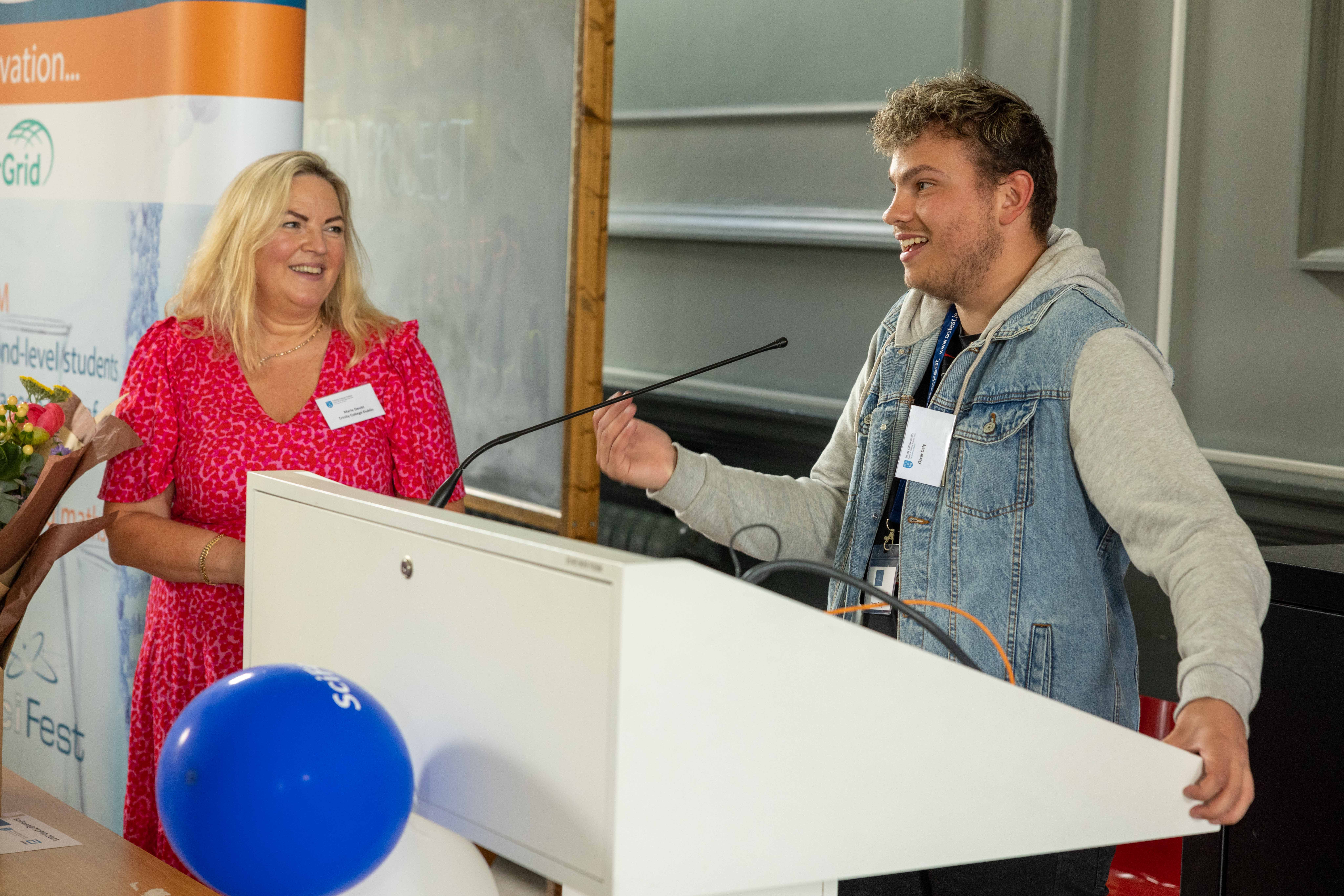 At the end of the awards presentation, Oscar Daly, the 2nd year class rep, gave a wonderful speech to thank everyone involved in SciFest@TCPID on behalf of all his classmates.
TCPID Student, Liam Foley said: "Thank you very much for coming over and working with us on our SciFest projects. It has been a pleasure working with you guys and we really appreciate at all of the hard work we have done with you. We were thrilled to have you guys in the TCPID building. "
TCPID Student, Conor Dunne said: "I was very proud of being part of the SciFest project. It was great to see the final results. It is lovely to receive my Certificate and beautiful Award and it will hold pride of place at home. I really enjoyed working with Ronan on my SciFest project "On the Ball". It was nice that the projects were exhibited and that our families got to see the work we have been doing. Who would have thought a Golf ball could be so interesting."
TCPID Student, Diarmuid Owens said: "Thank you so much to Abbott for coming to Dublin every Thursday. We really appreciated you giving up your time to help us with our projects. A very special thank you to my mentor Ciara who helped me with my project on the GAA. I really enjoyed getting know you over last few weeks."
TCPID Student, Jodie Daly said: "Thank you for working with us over the past month. We really enjoyed our time with you and we thank you for your help with our projects."