Open Days 2020-2022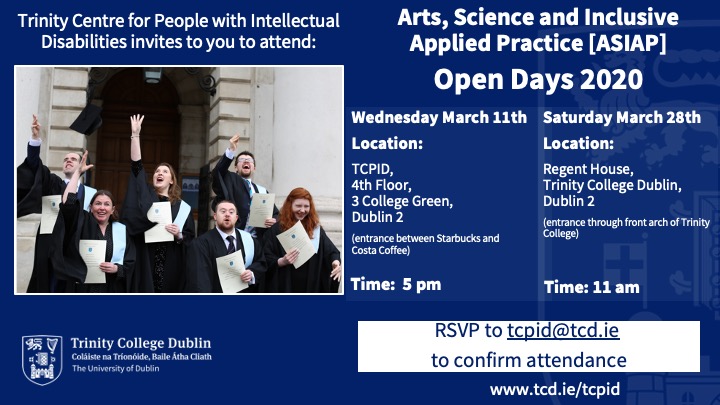 We are delighted to announce our 2020 Open Days for the Level 5 Certificate in Arts, Science and Inclusive Applied Practice.
The Open Days will include a course presentation and an opportunity to meet with the team.
The Open Days will take place on the following dates:
Wednesday March 11th
Location: The Trinity Centre for People with Intellectual Disabilities, Room 4.02, 4th Floor, 3 College Green, Dublin 2 (entrance between Starbucks and Costa Coffee)
Time: 5.00pm
Saturday March 28th
Location: Regent House, Trinity College Dublin (entrance at Trinity College Front Arch)
Time: 11.00am
RSVP's should be sent to tcpid@tcd.ie to confirm attendance at either of the Open Days.