Intel partners with the Trinity Centre for People with Intellectual Disabilities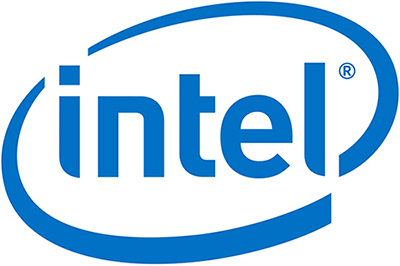 A new partnership has been announced between Intel and the Trinity Centre for People with Intellectual Disabilities in the School of Education, Trinity College Dublin. The TCPID is honoured to welcome Intel as a new Business Partner. We look forward to working together to create real opportunities for our students and graduates over the coming years.
Intel
is a world leader in the design and manufacturing of essential technologies that power the cloud and an increasingly smart, connected world. The company delivers computing, networking, data storage, and communications solutions to a broad set of customers spanning multiple industries. Ireland is Intel's centre of manufacturing excellence in Europe. Since 1989, Intel has invested $13.9 billion, turning 360 acres of the Collinstown Industrial Park in Leixlip into the most advanced industrial campus in Europe. Over the past 2 decades
Intel
in Ireland has come to represent a diversity of activities across the spectrum of Intel business from advanced manufacturing to cutting edge research and design. Intel Movidius, a vision processor company, focused on low power computer vision and deep learning inference, was co-founded in Dublin in 2005 by David Moloney and Seán Mitchell and acquired by Intel in 2016. Our Innovation Open Lab-Ireland is home to a research team who facilitate and engage in open research and innovation opportunities in Europe focused on Energy & Sustainability, and Dependable Cloud & Services research. Both hubs are based at Leixlip. Our Research and Development (R&D) campus at Shannon, is a Centre of Excellence, for network transformation and cloud computing that is transforming our connected world. Today,
Intel
has 4,500 employees across the island of Ireland.
Ann-Marie Holmes VP of Intel's Technology and Manufacturing Group
"is delighted to be part of such an innovative and inclusive program. At Intel we create an environment where our employees feel they belong. We are looking forward to sharing this experience with the students and graduates of TCPID. We will strive to further develop their skill sets and we look forward to the new ways of thinking the students and graduates will bring to our work environment"
. The TCPID along with our colleagues in the School of Education look forward to working with Intel to create new and exciting opportunities for our students and graduates. Additional information about Intel is available at: Web – intel.ie | Twitter – @Intel_IRL | Facebook – Intel Ireland