EY Win Award for Diversity and Inclusion for partnership with TCPID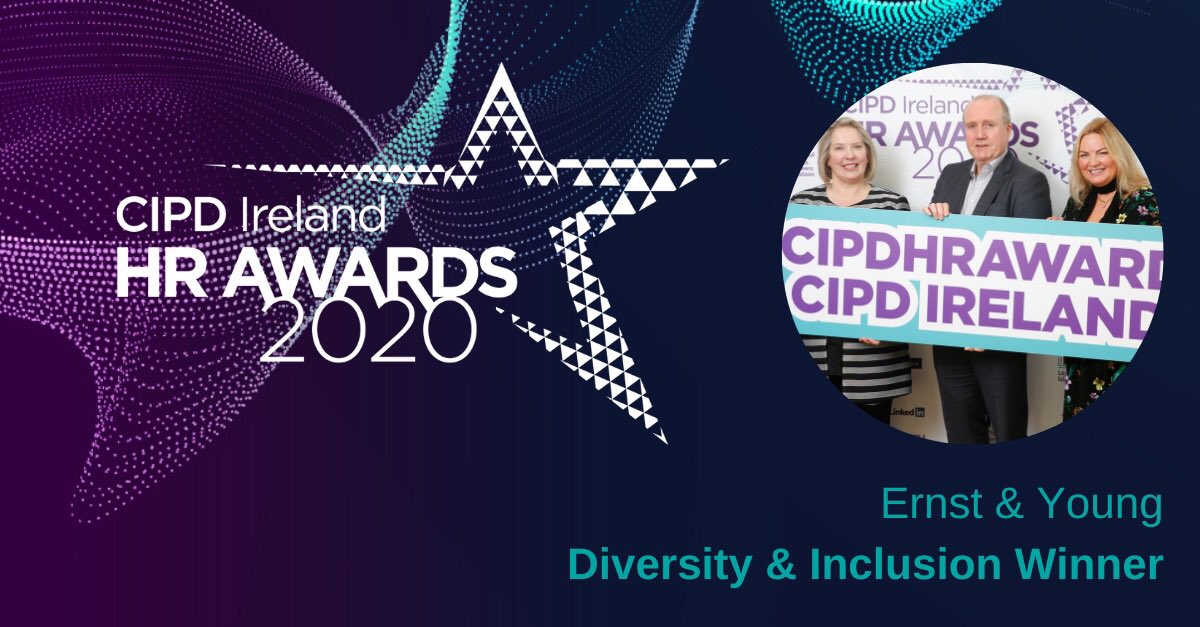 On Friday February 14th 2020, EY were awarded the top prize in the Diversity and Inclusion category at the CIPD Awards in The Mansion House in Dublin for their partnership with the Trinity Centre for People with Intellectual Disabilities. CIPD are the professional body for HR and people development with 6,000 members in Ireland and 150,000 around the world.
EY became a business partner of the TCPID in January 2017. Over the past 3 years the impact of the partnership has been tremendous. Not only have EY provided both practical and financial support to the TCPID, but we now have 3 TCPID graduates employed on a permanent basis there, with a further 2 on internships. EY have provided real careers for our graduates and a future that they previously did not think was possible.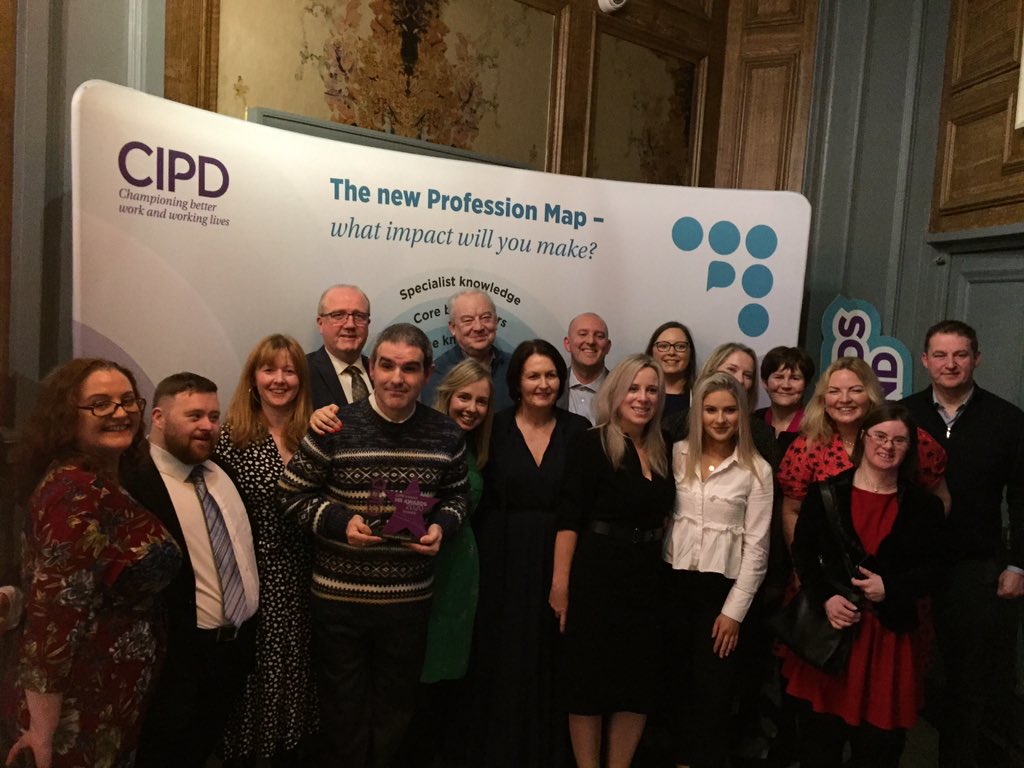 EY have seen beyond the disability and have always focused on the 'ability' of each individual. They are helping to lead the way in changing the perception of intellectual disability, both in the corporate world and in society in general. EY completed a comprehensive application process and presented to a panel of judges on the topic - How diversity of thought is driving culture at EY The feedback from CIPD was:
The judges were impressed with how EY embraced neurodiversity on their inclusion journey. They saw excellent use of partnership with the Trinity Centre for People with Intellectual Disabilities whereby the Centre's graduates got access to employment and meaningful work.
In 2017, EY welcomed their first graduate, and have since hired a number of graduates with a range of intellectual disabilities. The judges saw this as a significant piece of work, with an innovative and bespoke approach adopted to a challenging area. EY recognised the sensitivity around intellectual disability, the need to avoid stigma, put the focus on Ability not Disability and clearly showed the broader impact of inclusion.
The CIPD Awards were a day of immense pride for the TCPID and in particular for our 5 graduates now working in EY. We were delighted to be invited by EY to be a part of such a fabulous event and we look forward to developing the partnership even further over the coming years.