The Trinity Centre for People with Intellectual Disabilities is delighted to announce a three year partnership with AIB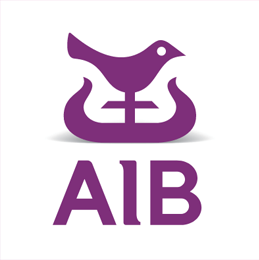 AIB is a financial services group operating predominantly in the Republic of Ireland and the UK. It provides a comprehensive range of services to personal, business and corporate customers in its target markets and has leading market shares in banking products in the Republic of Ireland.
The mission of the TCPID is to enable people with an intellectual disability to develop their potential through a combination of high quality research, dissemination of new knowledge, lifelong learning and professional training. The TCPID provides people who have intellectual disabilities with the opportunity to participate in a higher education programme designed to enhance their capacity to fully participate in society as independent adults.
Geraldine Casey, AIB Chief People Officer
, said:
We are delighted to support the Trinity Centre for People with Intellectual Disabilities on their important and innovative work to make a positive impact on employment opportunities for people with disabilities. We want to ensure that AIB is an inclusive place to work for all and helping colleagues with disabilities develop their potential is an important element of our strategy to build a culture that is inclusive and diverse. Plans are well advanced for us to welcome our first graduate internship from TCPID by the end of the Summer and we look forward to working with them in a supportive manner.
Marie Devitt, TCPID Pathways Coordinator
, added:
We are really looking forward to working closely with the team in AIB over the next three years. We are already in advanced planning stages for our first graduate internship which will be the start of an exciting partnership.
More information about AIB can be found at
https://aib.ie