The values of TCAID are inclusion, choice, empowerment, person-centered, the promotion of people with intellectual disability, the promotion of best practice and to contribute to the lives of people with intellectual disability.
Message from the Director
The increased life expectancy of people with an intellectual disability is an incredible success story, is to be celebrated, and we at this Centre are focused on ensuring they experience an active and healthy older age. Similar to the general population, as people with an intellectual disability age their support and care needs change, often with increased dependency, which places new demands on services and on families.
In the past, many people with an intellectual disability lived in institutional/congregated type settings, and we are advancing movement to and maintenance of community based alternatives as people age. Many now live independently or semi independently, with some continuing to live with their parents, but, as life expectancy increases, parents are now likely to pre-decease their offspring. We are concerned about supports for families continuing to care as the person with an intellectual disability grows older.
The concerns we address are critical to Ireland but equally of concern in other countries.
The Trinity Centre for Ageing and Intellectual Disability is therefore an international and multi-disciplinary research centre examining key issues in ageing and the life course, informing policy and debate at the national and local level.
Establishment of the Centre represents 20 years of important research contributions and is underpinned by cutting edge research emanating from the Intellectual Disability Supplement to The Irish Longitudinal Study on Ageing (IDS-TILDA).
In articulating our Mission and Vision for the Centre we are mindful of challenges and opportunities, and we provide high quality and innovative research and education addressing the changing landscape of health care delivery and of daily life for people with intellectual disability and their families.
Strategic Policies
• Conduct high-quality, partnership-driven research and advance knowledge transfer through ongoing cross-sectoral engagement
• Develop and strengthen national and international collaborations, focused on increasing capacity in ageing and intellectual disability-related research
• Offer evidence-based teaching and learning opportunities to develop practice leaders who are ready to improve service delivery across sectors
• Advance policy briefs and strategies to address society-wide concerns, particularly regarding determinants of health, quality of life and social supports for an ageing population
• Through collaboration with the Global Brain Health Institute (GBHI) ensure that dementia and intellectual disability research is advancing
• Lead smart technology research through user involvement
• Serve as policy advisors to local, national, and international governments as they address system inequalities and obstacles to healthy, happy ageing for people with intellectual disabilities
• Engage industry to advance technologies which improve economic, social and health indicators for older adults with intellectual disability
• Provide regularly scheduled networking opportunities to both national and international partners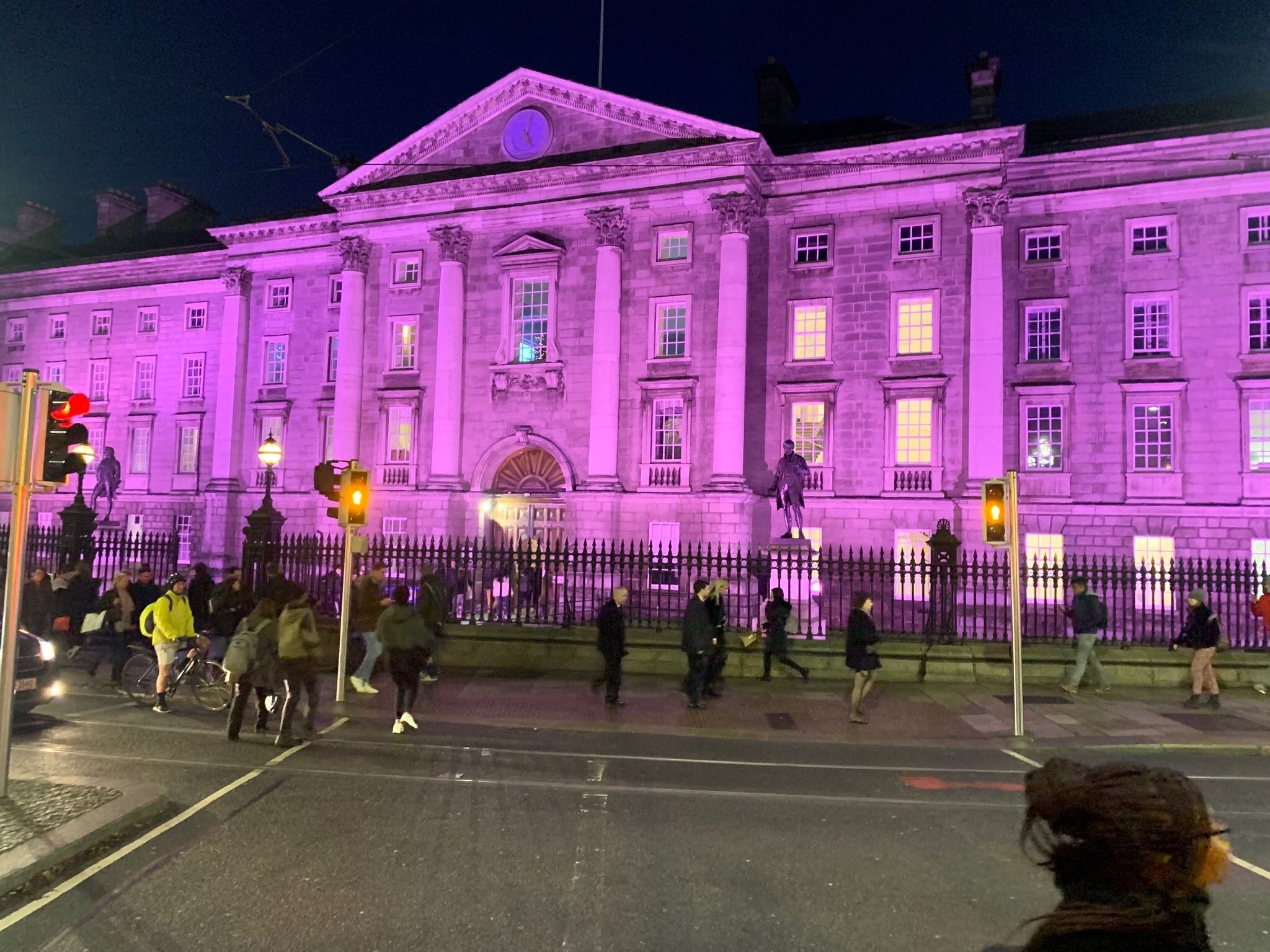 Trinity celebrates International Day of Persons with Disabilities, each December 3rd