Remembering Swift in Dublin in 1967 and 1995


Jonathan Swift (1667-1745) has long been remembered in Ireland, and particularly in Dublin, on different anniversaries, in different ways, as Robert Mahony has detailed in Jonathan Swift: the Irish Identity (1995). In the second half of the twentieth century both the 300th anniversary of Swift's birth and the 250th anniversary of his death were marked by academic gatherings.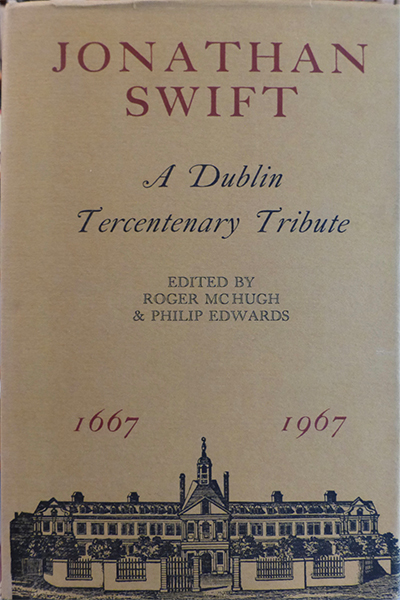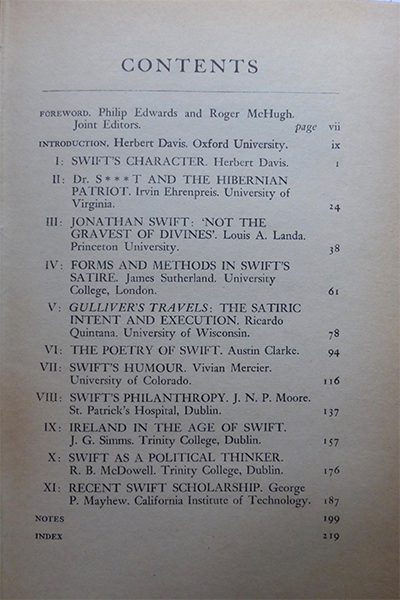 In 1967, the Swift Tercentenary Symposium was jointly sponsored by Trinity College Dublin and University College Dublin, with assistance from the Arts Council, under the patronage of the then President of Ireland, Éamon de Valera; the Symposium is recalled by Claude Rawson in Swift's Angers (2014). In 1995, the Jonathan Swift Interdisciplinary Commemoration was sponsored by Trinity College Dublin, with assistancefrom Aer Lingus, and in partnership with St. Patrick's Cathedral and St. Patrick's Hospital (now St. Patrick's Medical Centre).
Two volumes were subsequently published. Jonathan Swift: A Dublin Tercentenary Tribute (Dublin: Dolmen Press, 1967) was co-edited by Roger McHugh (UCD) and Philip Edwards (TCD); it included eight papers read at the conference, supplemented by specially commissioned essays, by leading Swift critics of the mid-century, along with leading historians and the poet Austin Clarke.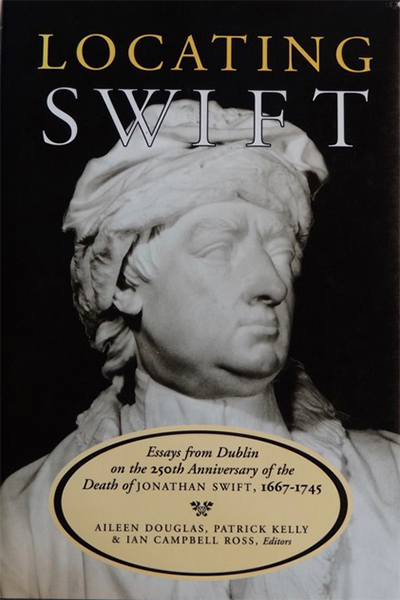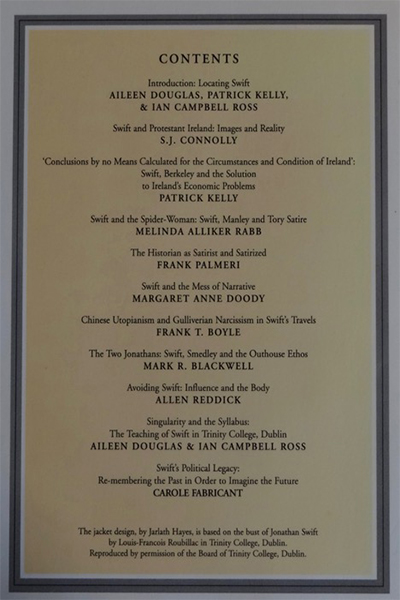 The 1995 Interdisciplinary Commemoration led to the publication, three years later, of Locating Swift: Essays from Dublin on the 250th Anniversary of the Death of Jonathan Swift, 1667-1745, edited by Aileen Douglas, Patrick Kelly and Ian Campbell Ross, which included revised versions of selected papers read at the conference, among them the three plenary lectures.