Women's Health After Motherhood Online Course
W

omen's

H

ealth

A

fter

M

otherhood Free Online Course

The MAMMI Study team is delighted to announce that registration for our FREE online course is now open!
Declaration on funding
Our Massive Open Online Course (MOOC) on Women's Health After Motherhood (WHAM), and all the resources it contains, was funded by competitive grants awarded from the following institutions:
The European Institute of Innovation and Technology (EIT), a body of the European Union (see statement here)
Science Foundation Ireland
Health Research Board (HRB) (Ireland) Knowledge Exchange Dissemination Scheme (KEDS).
All sources of funding are reputable and ethical, and comply with the international code of marketing of breastmilk substitutes (https://www.who.int/nutrition/publications/code_english.pdf), and with my professional code of conduct and ethics.
Regards,
Déirdre Daly
School of Nursing and Midwifery, Trinity College Dublin
18th October 2019
WHAM is a collaboration between The MAMMI Study, Trinity College Dublin and the University of Barcelona, Spain.
We developed this course with and for mothers on the information that they 'wish they had known', mothers (participants of the MAMMI Study at Trinity College Dublin) told us that following childbirth, they struggled to find reliable and trustworthy information around their own health postpartum. Mothers often do not know how or where to seek help for their own healthcare, and many do not voice their concerns about their own health due to embarrassment, stigma or fear of being judged.
Presented over four sessions the course delivers evidence-based content from health experts and shares real women's stories and experiences of motherhood and postpartum health.
It addresses topics such as
Expectations of yourself and motherhood
Physical health
Continence postpartum and pelvic floor health
Speaking up for and prioritising your health
Mental health and well-being
Sexual health and intimate relationships
Through short videos, articles, infographics, fun interactive activities and discussion points, this course aims to
bridge the information gap in women's postpartum health knowledge
enable women to understand the postpartum health issues that may be common but not normal
encourage women to speak up and start conversations about motherhood and maternal health
provide women with health promotion strategies and tips, to enable them to take positive action for their health!
Sign up for the online course today by following the link WHAM Online Course, or by scanning the QR code in the image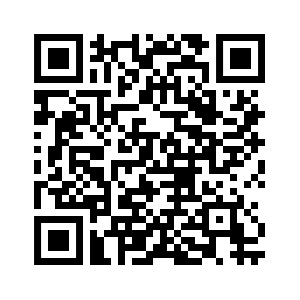 Welcome
The MAMMI Study is being carried out in the School of Nursing & Midwifery, Trinity College Dublin, which is ranked 1st in Ireland and 48th in the World in the QS World University Subject Rankings 2020.