Associate Professor Kevin Mitchell Launches New Book
12th August, 2015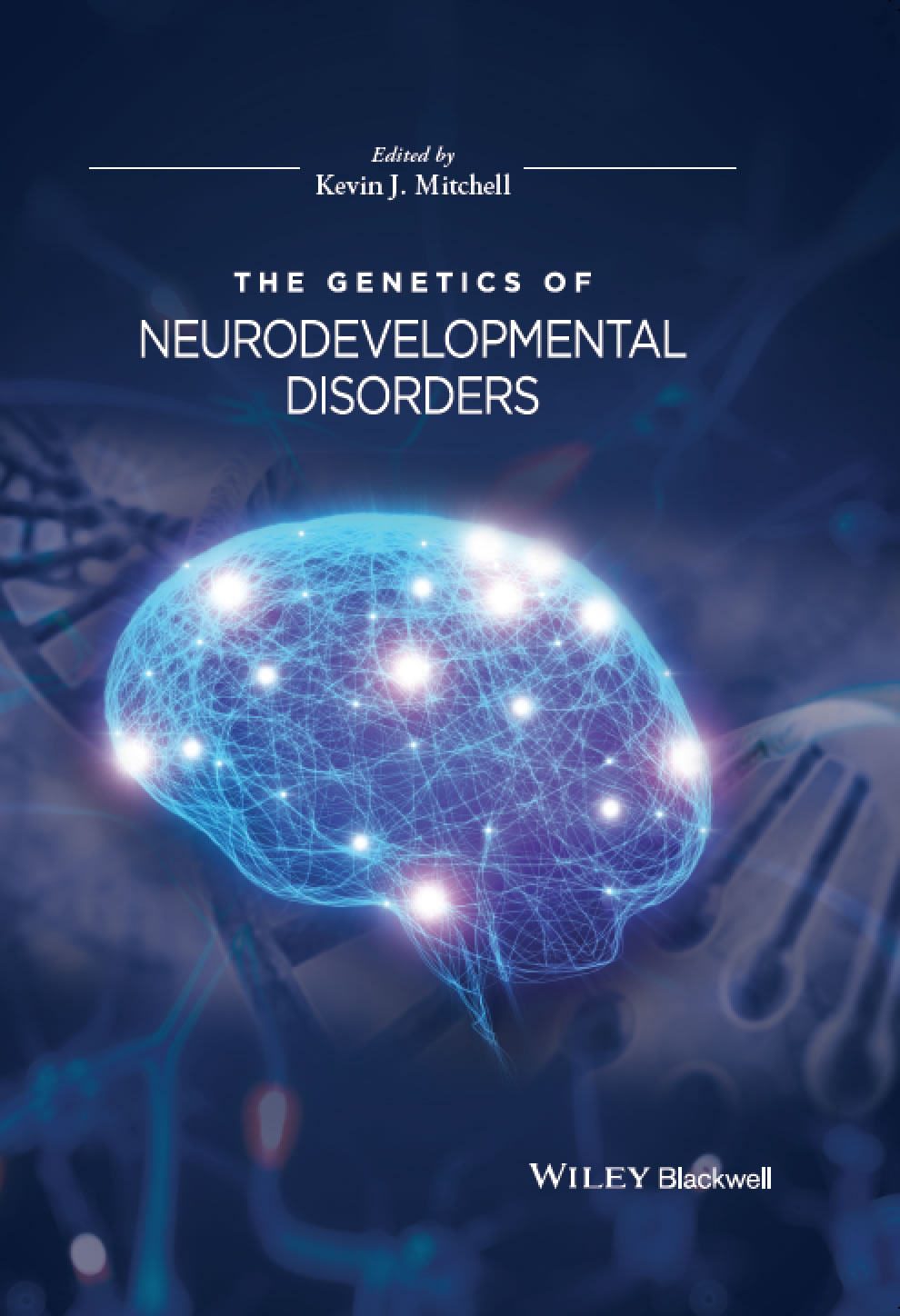 Neurodevelopmental disorders arise from disturbances to various processes of brain development, which can manifest in diverse ways. They encompass many rare genetic syndromes as well as common, heritable conditions such as intellectual disability, autism, ADHD, schizophrenia and many types of epilepsy. The Genetics of Neurodevelopmental Disorders examines recent revolutionary advances in our understanding of the genetics of these disorders, exploring both basic discoveries and the translation of new findings into the clinical setting.
The book begins by examining the genetic architecture and etiology of neurodevelopmental disorders. It describes the striking recent progress in identifying pathogenic mutations, which are grouped here based on the neurodevelopmental processes impacted. Subsequent chapters consider the use of cellular and animal models to elucidate the cascading consequences of such mutations from molecular and cellular levels to emergent effects on neural circuits, brain systems, and subsequent psychological development. The text concludes by examining the important clinical implications of the recent advances in the field from recognition of the genetic causes in individual patients to development of new treatments and interventions.
A timely synthesis, The Genetics of Neurodevelopmental Disorders is a unique and essential resource for neuroscientists, geneticists, neurologists, and psychiatrists and an accessible and up-to-date overview for medical and science students.
Focus on conceptual issues that are relevant across a spectrum of neurodevelopmental disorders
Disorders are considered from the biologically grounded perspective of underlying causes rather than emergent symptoms
Explores translation of genetic and neuroscientific discoveries as they make their way from the lab to the clinic
Chapters are organized to provide a comprehensive and coherent overview of the field
Edited by a leading researcher and educator in the field with contributions from internationally renowned scientists and clinicians
Kevin J. Mitchell is an Associate Professor at the Smurfit Institute of Genetics and Institute of Neuroscience at Trinity College Dublin in Dublin, Ireland.
An accessible overview of the concepts and topics covered in the book can be found here.