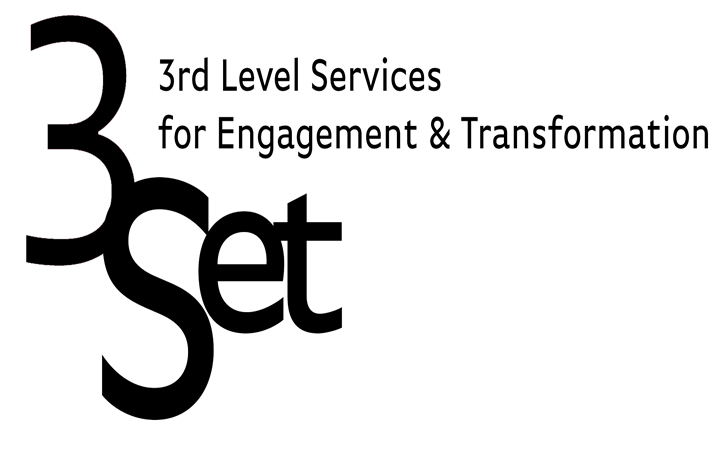 3Set - Work Package 3
Work Package 3 is researching best practice nationally for peer-based transition, social networking and peer assisted study programmes, and developing and piloting an integrated, replicable model for peer-led social, academic and emotional transition. The Pilot Programme consists of two 14-week frameworks designed to support students' transition to 3rd level. Mentors will be trained and supported to facilitate conversations and run activities to encourage and develop active learning skills, self-care skills and to break down the barriers to college engagement and belonging. The pilot's impact on retention and progression for the first-year students and for the Mentors will be measured, as will the impact on the development of generic/transferrable skills. Over time, this programme would ideally be embedded into the orientation and academic timetabling of all first-year undergraduate students, with course-by-course tailoring.
Any peer-led transition/support programme is welcome to take all or any element of the programme as suits them and openly invited to support national feedback collection with the aim of:
Improving online engagement and connection between students
Identifying peer-led practices that could/should remain online into the future
Capturing and analysing comprehensive data about student experience nationally
Our Student Survey is now open!
WHY YOU & WHAT WILL TAKING PART INVOLVE?
All first-year and visiting undergraduate students will be invited to take part in the online survey, alongside their peer mentors.
This part of the research will be conducted online using a Qualtrics survey, there will be 3 of these throughout the year to anonymously assess your sense of belonging in college, how resilient you are feeling and the impact of peer-led transition on your student experience.
WHY SHOULD YOU DO THIS?
By taking part in this research, you will have the opportunity to have your voice heard throughout the development of the online orientation and peer-led transition models, making the transition to 3rd level easier for future students and college a nicer place for all students.  Your answers are totally confidential so no need to worry, it will all be anonymised, and only non-identifiable information will be presented or published
Student Survey