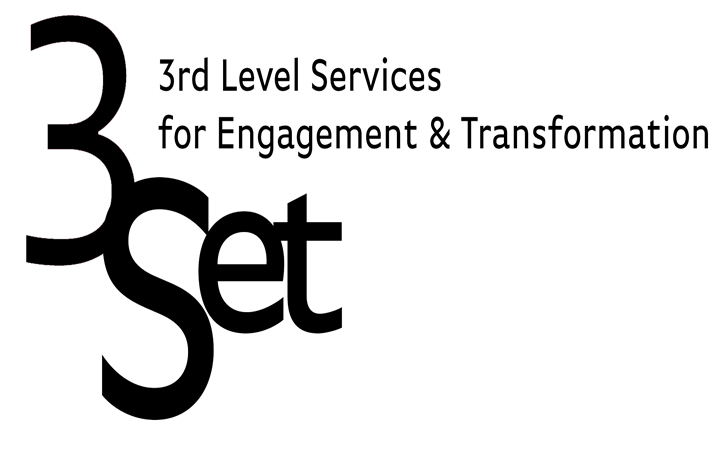 Get Involved
All 3 strands of 3Set welcome involvement and support, if you would like to get in touch with the Work Package Leaders to offer your expertise or viewpoint please do.
Work Package 3 Involvement Opportunities
We would love your opinion on our Draft Framework document for the 3Set Pilot
3Set WP3 Student Advisory Group have been meeting fortnightly, and have consulted and advised on the following draft plan to deliver a pilot peer-led transition that focuses on emotional, social and academic needs. It will roll out in one school in Trinity and in other HEI's in Ireland. They would love to hear your opinion on the draft plan
What do you think?
As a Mentor what do you like / not like about it? what would you like to be trained on if you were to deliver it? if you were an incoming student and your mentor was delivering this how would you feel? Please give us your comments / ideas / suggestions!
Let us know what YOU think of the plan
Join our Student Advisory Group: Peer-Led Transition 2020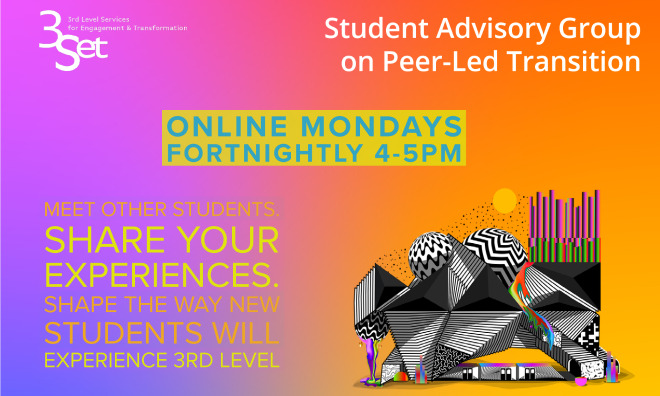 Following from our very popular Student Advisory Group: Peer-Led Orientation 2020 which ran over eight Mondays from July-Septembe, we are now running a similar group to advise on our Peer-Led Transition pilot programme. Meetings are held fortnightly on Mondays via Zoom from 4-5pm to advise on content, activities and tools used and ensure student voice is central to any plans made by participating HEIs in Ireland, if you wish to sign up as a third level student please complete the short form below and we will send you all the information!.
Join the Student Advisory Group
Join our Community of Practice
The community is hosted on Flock and is self sign up, meaning you do not need an invitation but it is monitored to ensure compliance with the code of practice and terms of reference. Please make sure you download and read both documents before joining, as joining indicates you have read and agree to both.