Why study languages?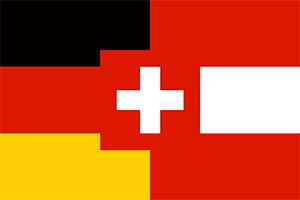 Studying another language intensively has been likened to entering a virtual world: as you immerse yourself in the culture in which that language lives, in the histories, geographies, mentalities and dreams of that language's speakers, you enrich your understanding of yourself and your own world too. Thus, while advanced proficiency in another language can, certainly, be a great advantage in the world of work, and increase your self-confidence, it offers much more. Languages are a skill, an education, an adventure and a liberation.
Why study German?
German is spoken by some 100 million Europeans; Contemporary Germany is a geographical and cultural link between East and West and the largest economy in an increasingly integrated Europe.
Germany's history has been rich, dynamic and troubled, and this history shapes the contemporary society and culture in countless ways. Modern Germany is a society in transition, more and more ethnically diverse, and engaged in lively debate about its own past and about its political, social and economic responsibilities in Europe's and the world's common future.
Reflection on and critical engagement with these experiences have been central to German writing and thought since the earliest times, and remain very much so today. Much the same is true of Austrian and Swiss-German society, though there are many fascinating differences too. German is a source-language of key cultural, scientific and philosophical texts which have influenced the modern world.
All these factors make the study of the Germanic languages and cultures exciting and challenging.
In this section, we would like to answer some of the most frequently asked questions prospective students have: