What can I do with German after I graduate?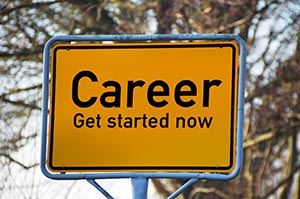 Recent UK research suggests that graduates with a degree in German are on average
the highest-paid language graduates. This makes sense, as Germany is the largest national economy in Europe and the fifth largest economy in the world. Employers value not only the language skills of German graduates, but also their 'transferable skills': the mix of accuracy, creativity, confidence and sensitivity which marks the advanced linguist, and the maturity, flexibility, and broadened understanding that comes from engaging with another culture, and from the experience gained abroad. Language graduates are found up to senior level in all kinds of rewarding careers. Recent graduates are working for employers such as Google, Deutsche Bank, and Enterprise Ireland as well as in telecoms, IT, education, public service, the media, law, and in universities in Ireland, Europe, and North America. Germany is a major export destination for Irish goods as well as being the second most important source of Foreign Direct Investment for Ireland. Competence in German can give you a competitive advantage in the domestic job market as well as in the job markets of the German-speaking world.

Among our recent graduates, for example, are:
Barristers and solicitors; international bankers; senior civil servants in Ireland and the EU
Human resources, marketing and IT executives and consultants (e.g.at the European HQ of Compaq in Munich, or at Levi Strauss Europe in Brussels)
Researcher on the Amerindian language Trio at Leiden University in the Netherlands
Translators, editors and second and third level lecturers in Ireland and abroad
Senior staff at the Irish Tourist Board in Frankfurt, Enterprise Ireland in Vienna, UNICEF Ireland and the Irish Literature Exchange in Dublin
A senior RTE correspondent; head of subtitling at the BBC; the Italian football correspondent for a national newspaper; fashion correspondent for the London 'Times', Beijing correspondent Irish Times.
Hotel manager in Thailand; director's assistant at the Schaubühne theatre, Berlin
We take a close interest in the careers of our graduates, and try to help them prepare themselves as well as possible for the world of work, firstly by encouraging them to develop their linguistic and intellectual skills to a high level, secondly through programmes, such as Careers Nights and a GradLink Programme run by the College Careers Service.