About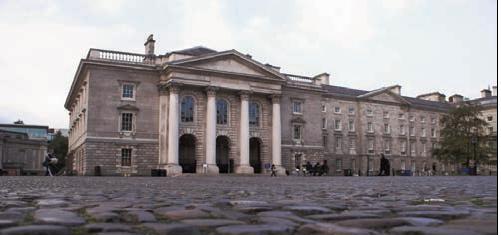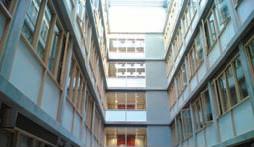 TCIN is an interdisciplinary research institute with Principal Investigators from a wide range of disciplines including psychology, physiology, biochemistry, engineering, psychiatry and genetics, among others. Given our diverse disciplinary origins, it is no surprise that interdisciplinarity is at the core of our research effort. The Institute currently comprises some 45 academic and clinician-scientist Principal Investigators (PIs) and their research groups to a staff complement of approximately 250 researchers. TCIN is formally recognised as a Trinity Research Institute (TRI), and neuroscience is identified within Trinity College's Strategic plan (2009-2014) as a primary research strength within Trinity College.
TCIN is housed in the Lloyd Building on the Trinity College campus. TCIN possesses advanced research technologies in-house, including two high-field Magnetic Resonance Imaging (MRI) systems, preclinical models, access to patient populations, biosamples, and genotyping. It holds current substantial research funds from diverse sources, including Science Foundation Ireland, the Wellcome Trust, the Health Research Board, the European Commission Framework Programme and industrial sponsors, as well as substantial philanthropic support. TCIN has received significant past support from the Higher Education Authority Programme for Research in Third- Level Institutions in Ireland (PRTLI-Cycle 3) which provided the priming grant to construct TCIN in 2001. TCIN engages in significant innovation initiatives with largescale industrial sponsors (such as GlaxoSmithKline, Intel, GE and others).
TCIN PI's have produced over 450 scientific publications in the past 3 years in worldclass peer-reviewed international journals.
TCIN currently has over 80 registered Ph.D. students engaged in advanced research. In addition, it educates 18 postgraduate students annually, who graduate with an M.Sc. in Neuroscience (the only one in Ireland). It also educates 42 undergraduate students each year who graduate with a B.A. (Mod.) in Neuroscience. It hosts a popular public lecture series annually, and it has initiated and participated in major exhibitions in Trinity College's Science Gallery.