Doing Disability Research
2006 - 2010 Doing Disability Research
Dr Patricia O'Brien is co-ordinating a Marie Curie European Union Transfer of Knowledge Project involving a number of international experts as well as post-doctoral fellows, who are transferring their knowledge into the Trinity College and broader Irish Communities. The aim is to implement a series of projects inclusive of:
An evaluation of the resource tools developed in the 'No Longer Researching About Us Without Us' project designed for people with intellectual disabilities to learn about research methods and practices.
On 1st April, 2009, the research team launched the preliminary findings of these three research projects, before commencing work on the latter stages.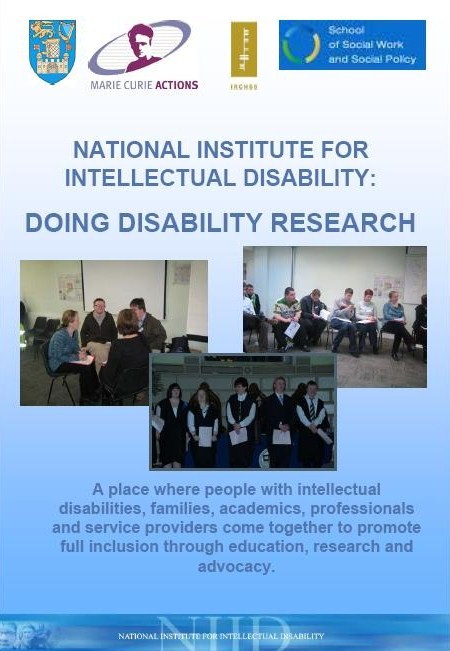 Marie Curie Fellows on the project to date include Professor Roy McConkey, University of Ulster, Professor Dorothy Atkinson, The Open University, Dr Jan Walmsley, Debbie Espiner, The University of Auckland, Dr Hasheem Mannan, Dr Carol Hamilton, Dr. Edurne Garcia Iriarte, and Dr. Darren Chadwick, NIID.
For more information contact Dr Edurne Garcia Iriarte