TCPID at Zero Project Conference 2021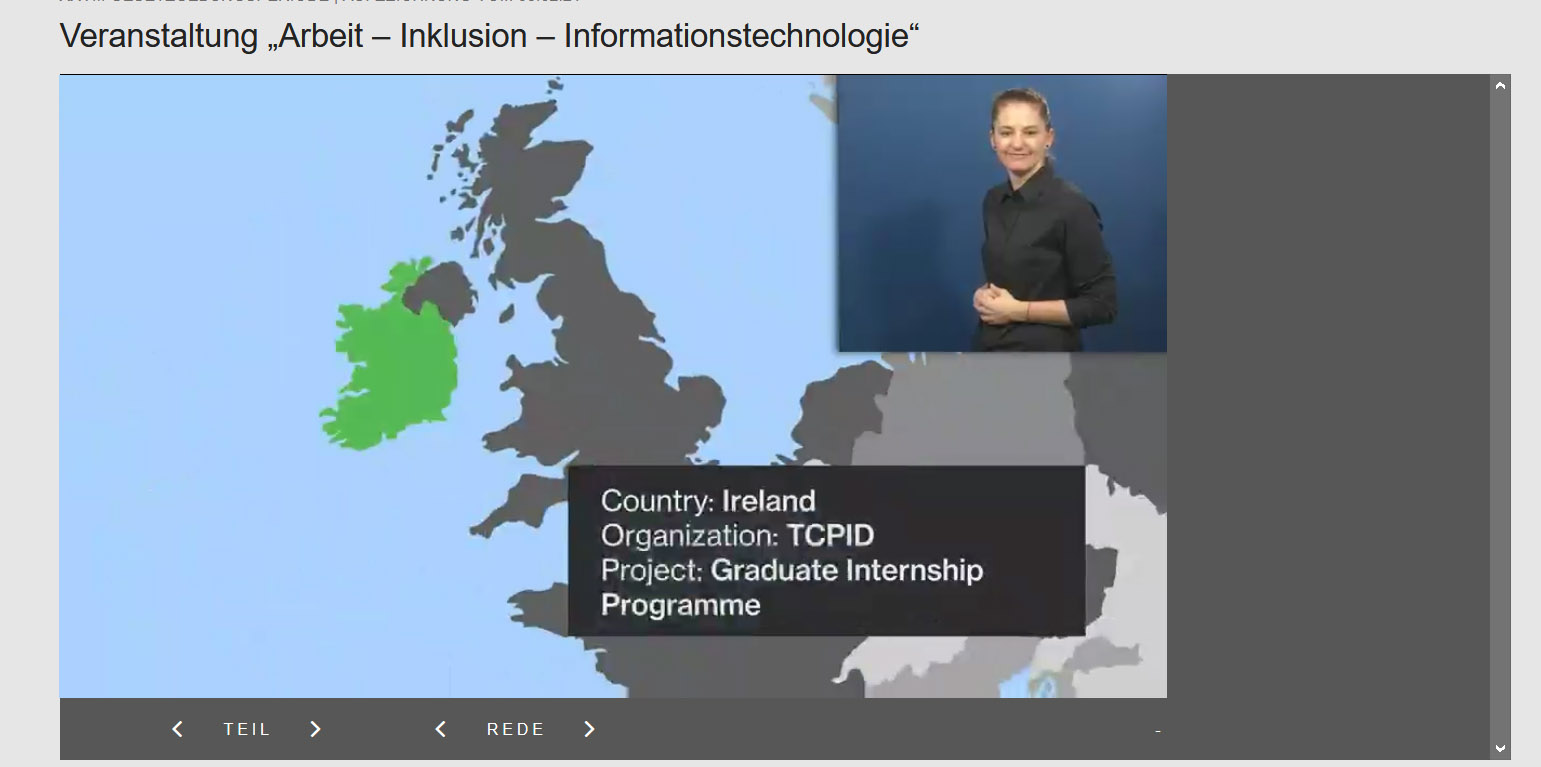 Following the announcement of our selection as an Innovative Practice/Policy of the Zero Project 2021, we were invited to be a part of the global Zero Project 2021 conference (ZeroCon21) which ran from Wednesday February 10th until Friday February 12th.
We were invited to present to the Austrian Parliament on February 8th to help launch the Zero Project conference. This was a huge honour for the TCPID and an opportunity which we are very grateful for. We delivered a 10 minute presentation to the Parliament and this was then followed by a number of questions from members of Parliament about our programme.
On the first day of the ZeroCon21 we were invited to take part in an online discussion on 'Creating Career Entry Points for People with Disabilities'.
We had the opportunity to talk about our TCPD Graduate Internship Programme and to highlight the amazing support that we get from our wonderful partners.
A huge thank you goes to our TCPID graduate Stephen Ryan who joined us to speak to a global audience about his experience in Trinity College and in EY. Together we discussed the hugely positive impact that supported internships have had on the lives of our graduates and how important real inclusion is within the workplace and within society.
We also want to thank Robin Tim Weis from The Zero Project for inviting us to be a part of this, along with the amazing Laureen Summers from the EntryPoint program in the American Association for the Advancement of Science (AAAS).
We also received an invitation to participate in an Ambassadors Circle meeting along with projects from Australia, Brazil, Bulgaria, Canada, Colombia, Denmark. Germany, Israel and Spain. We were one of two projects invited to represent Ireland. The second project was the Cope Foundation Ability@Work programme. The Ambassador to Austria for each country attended online to meet with the project representatives from their country. The meeting was chaired by Robin Tim Weis and everyone was welcomed by the Founder of The Zero Project, Martin Essl. This was an exciting event to be a part of with project representatives and Ambassadors from all over the world in many different time zones.
A huge thank you once again to The Zero Project for inviting the TCPID to be a part of this exciting global conference.