TCPID Graduate Margaret Turley Now a Permanent Employee in EY!

Our graduate Margaret Turley has just been offered a permanent position with our business partner EY. Margaret completed an 11 month contract with EY and made such an impression that this has now been converted to a permanent role. We are all incredibly proud of her!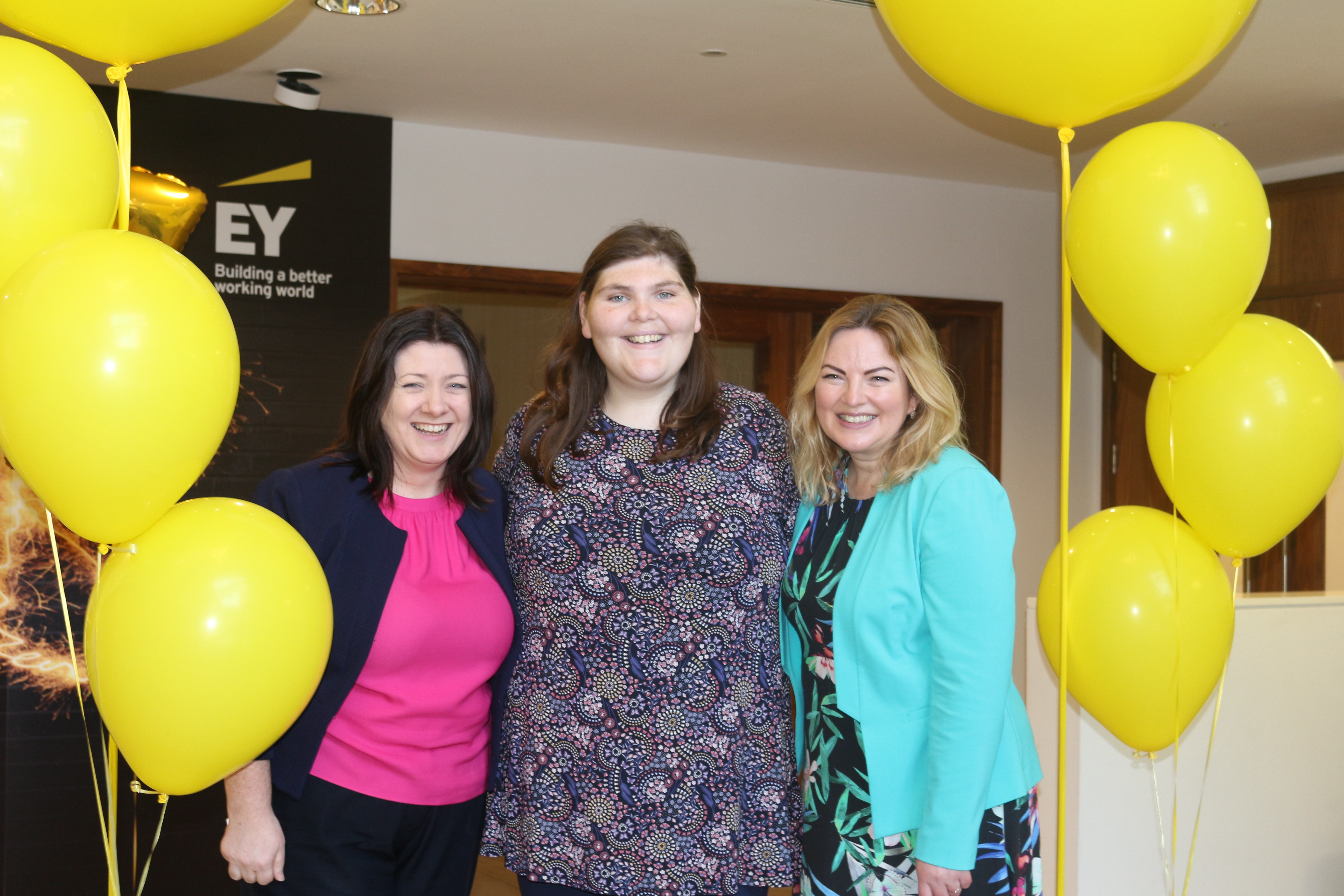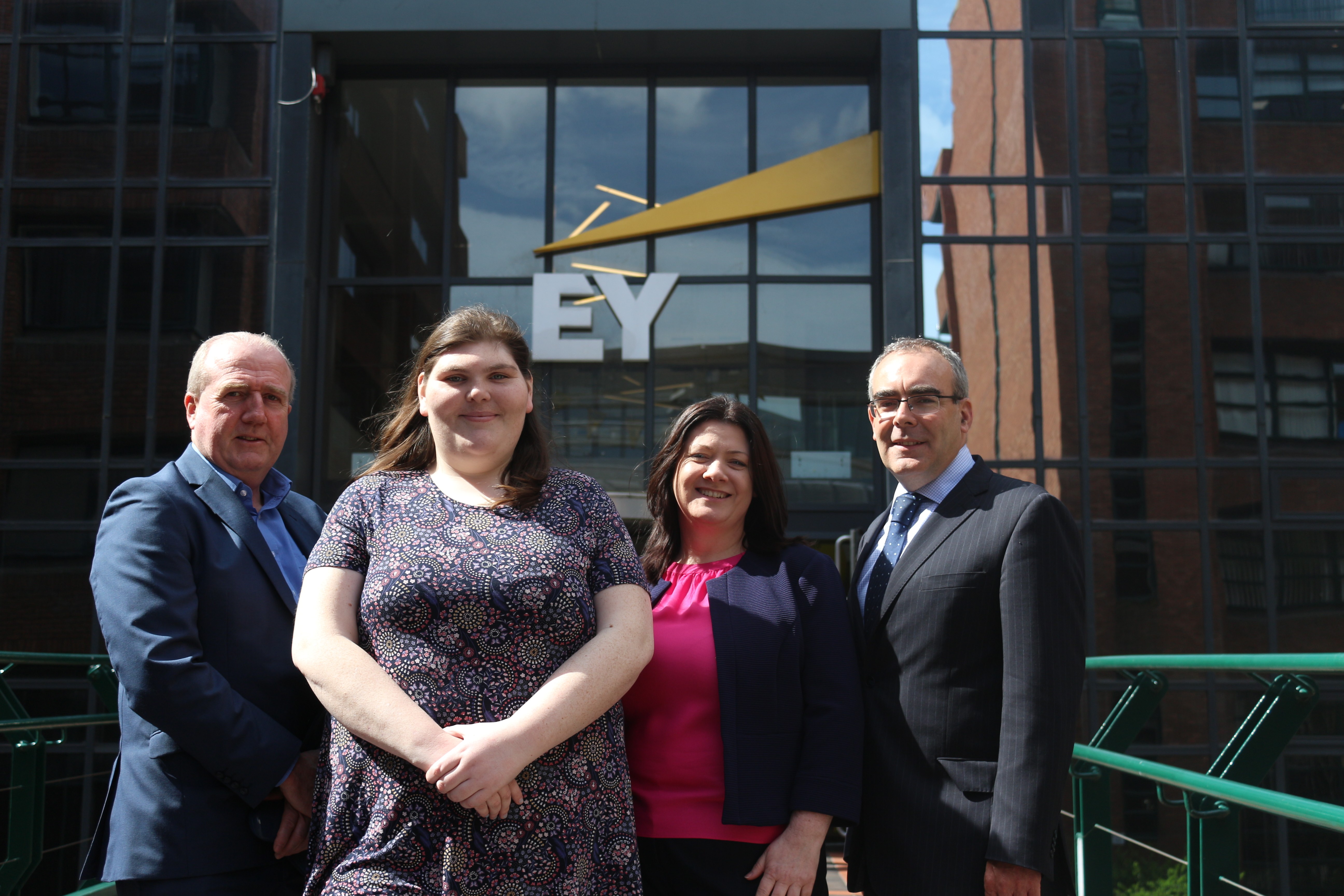 Here is Margaret's Story:
My First Year in EY

By TCPID Graduate Margaret Turley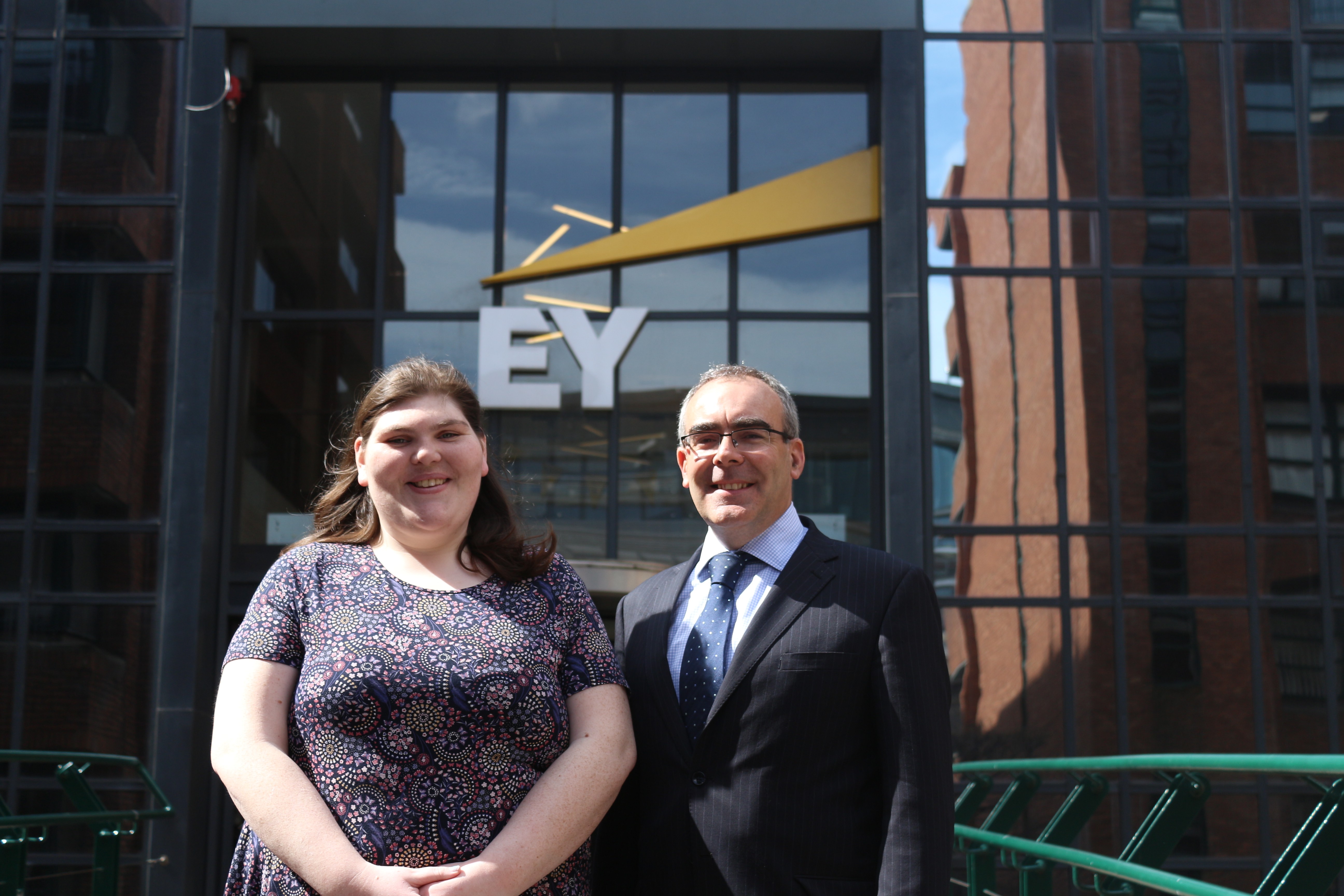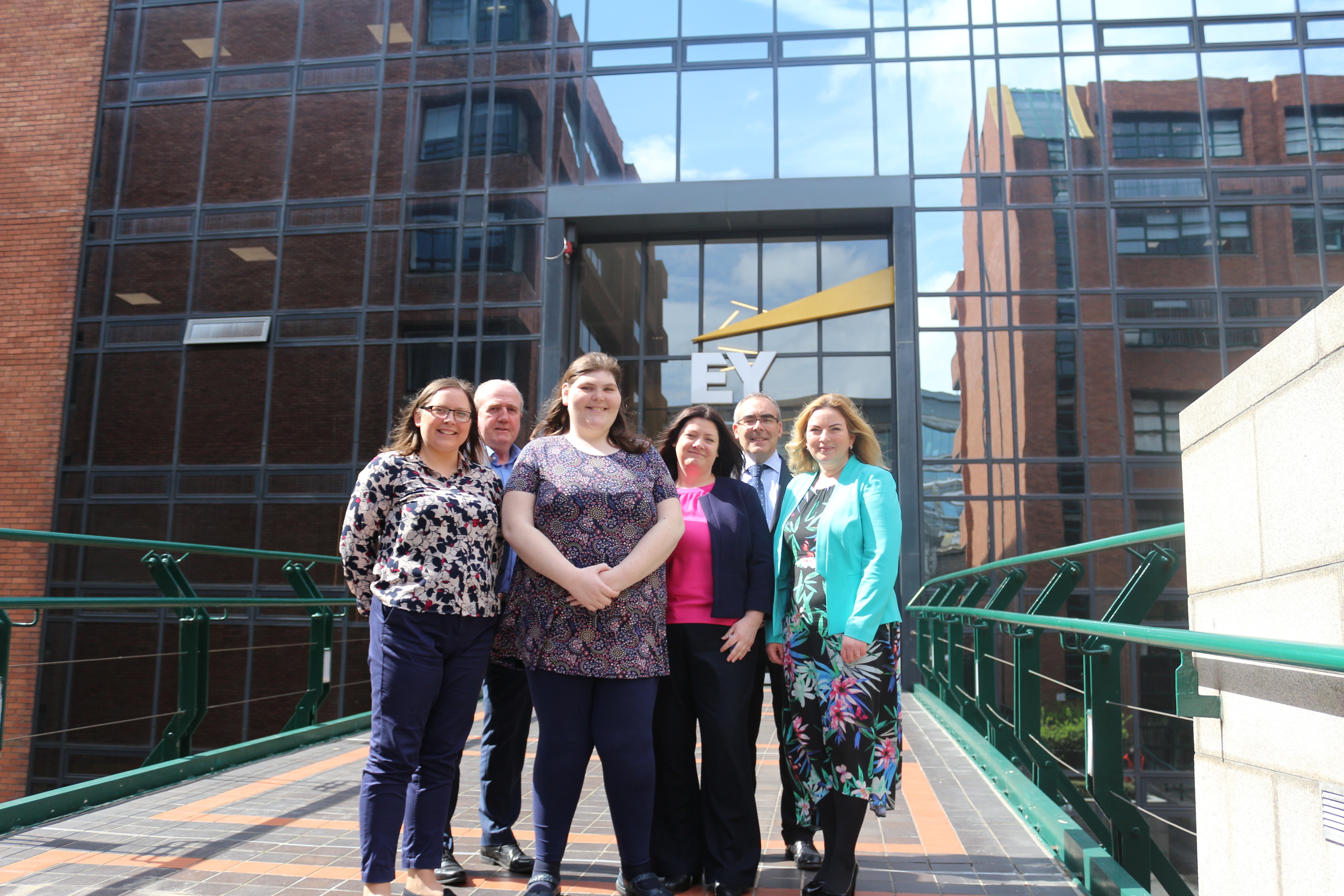 My name is Margaret Turley. I am a graduate of the Trinity Centre for People with Intellectual Disabilities in the School of Education, Trinity College Dublin and I am now a permanent employee of EY!!!!

The Beginning

I happened to bump into Marie Devitt who is the Pathways Coordinator in the Centre. She asked me to send in my CV to her. So I updated my CV and sent it in a few days later. Marie contacted me to say that she had a business partner who was looking for me to join their team. The company was EY. I had been very nervous before the meeting with them but I was ok afterwards as everybody was so friendly. EY gave me a 6 month contract. I started in April 2017.

On my first day in EY I met Brenda, my assigned buddy, who brought me to my desk and supported me. I was treated to tea and lunch on my first day. It was a great start for me. It took me a while to settle in but Colin who sits at the desk beside mine helped me a lot along with Brenda. I was made very welcome.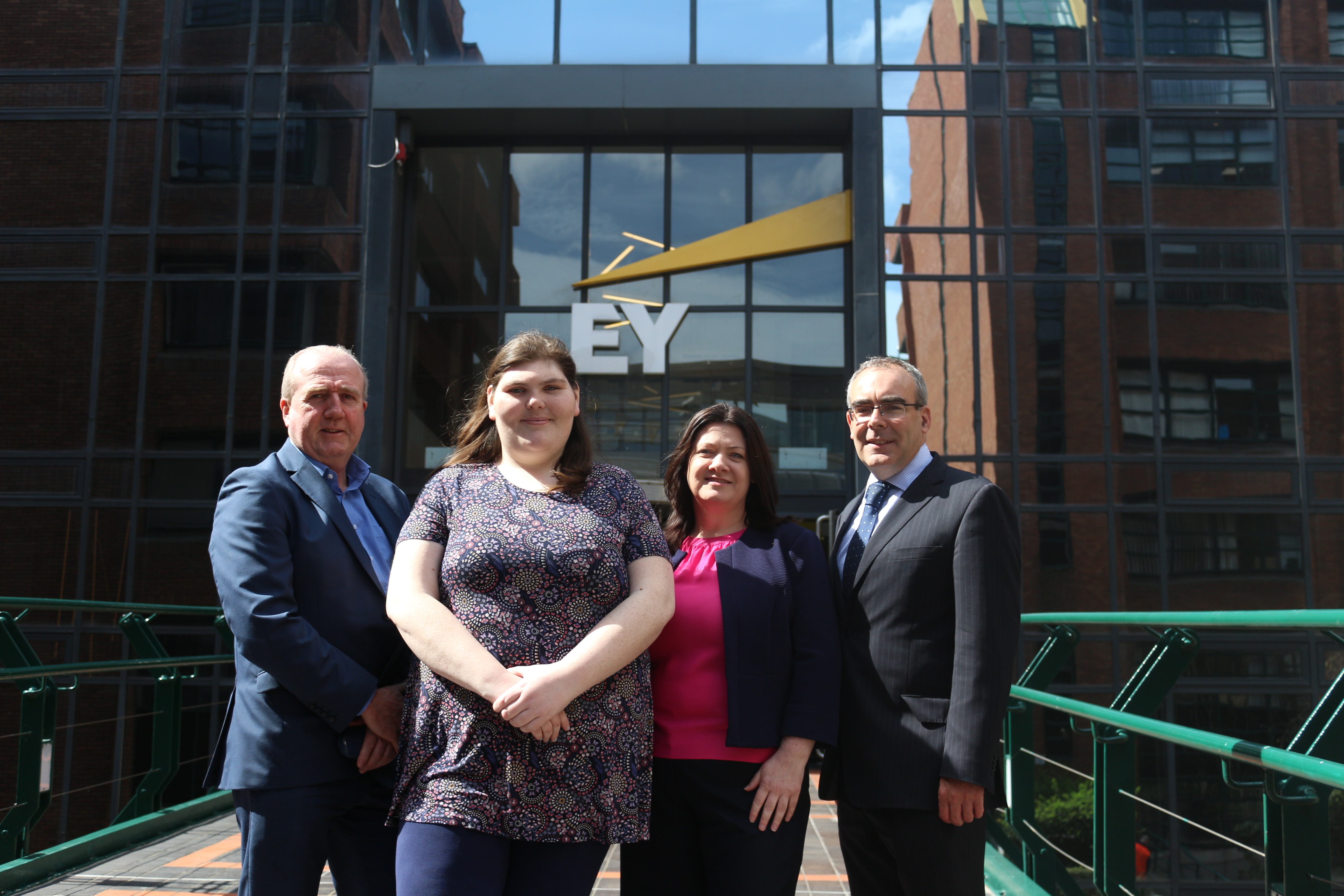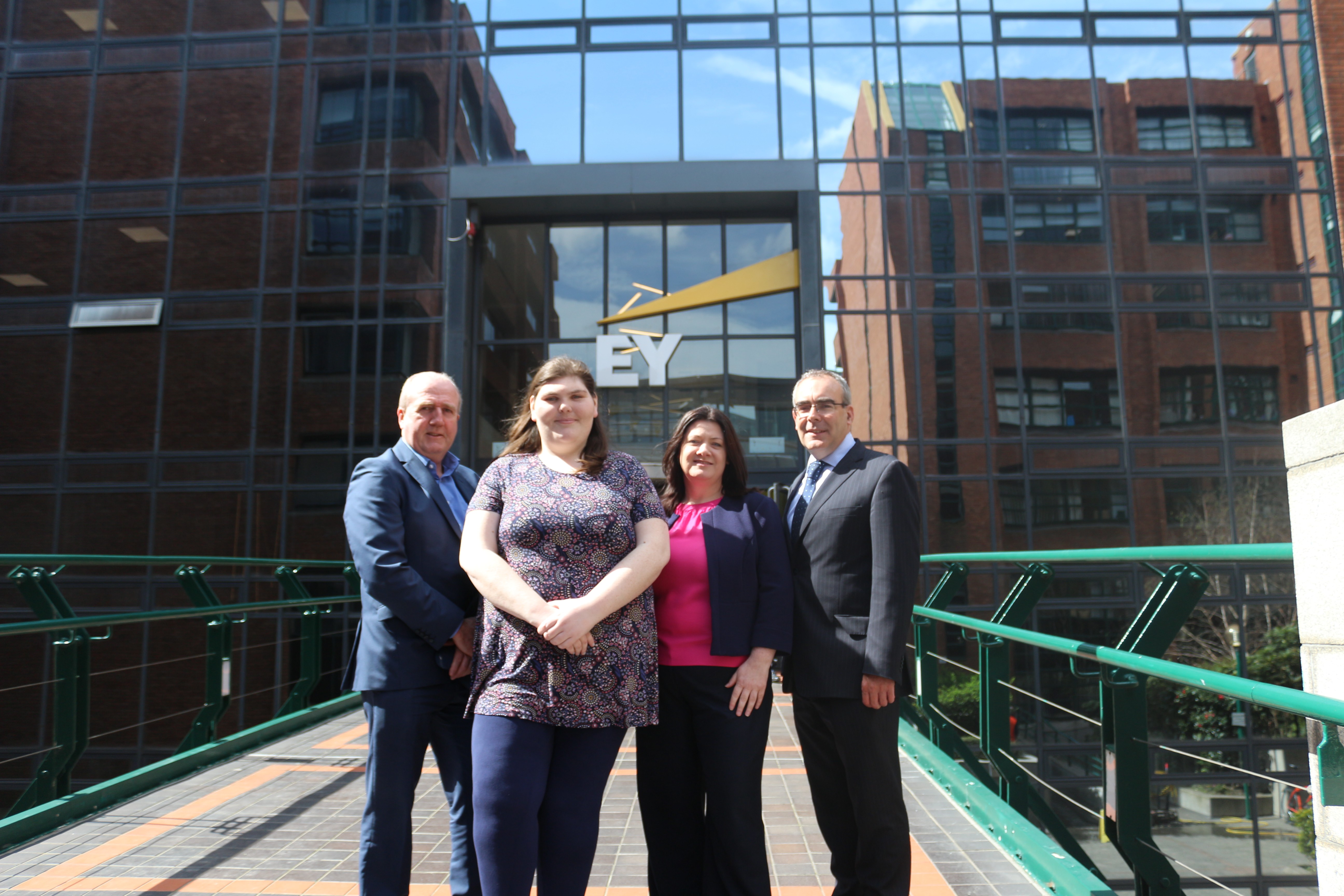 The Next Stage

After my 6 months in EY was completed in October 2017, I got the great news that my contract would be extended for a further 5 months. This brought me up to March 2018. In March I got fantastic news! EY asked me would I like to be made permanent so I signed my first ever permanent contract. I was 'over the moon'!

My dad was surprised at how quickly EY offered me the position on a permanent basis. He was pleased and very proud that I had secured the job. He said I really deserved my success with EY as I worked really hard and took my work with EY very seriously always.

For my mam it was as if the impossible was made possible. My mam and dad had tried other organisations, meeting their HR department with a view to employing people with an intellectual disability but met with a brick wall! However, my mam said; "it was Margaret herself who made the contact with Marie Devitt who had the business partner of EY."

My mum is delighted that EY have the foresight and the values to employ me and she is very grateful to them. My mam says that: "Margaret herself is a 'giver' and she has grown with the support of her EY buddy Brenda and her colleague and mentor Colin. It was once said of Margaret that she had a 'forensic' mind. She is honest, diligent and gives of her best. She continues to grow intellectually learning new things daily thus contributing to her self-esteem and confidence, the buzz word lifelong learning applies. EY have made this possible for Margaret and I hope she does EY proud as she does her parents, a big go raibh mile maith agaidh to Marie in the Trinity Centre and to EY."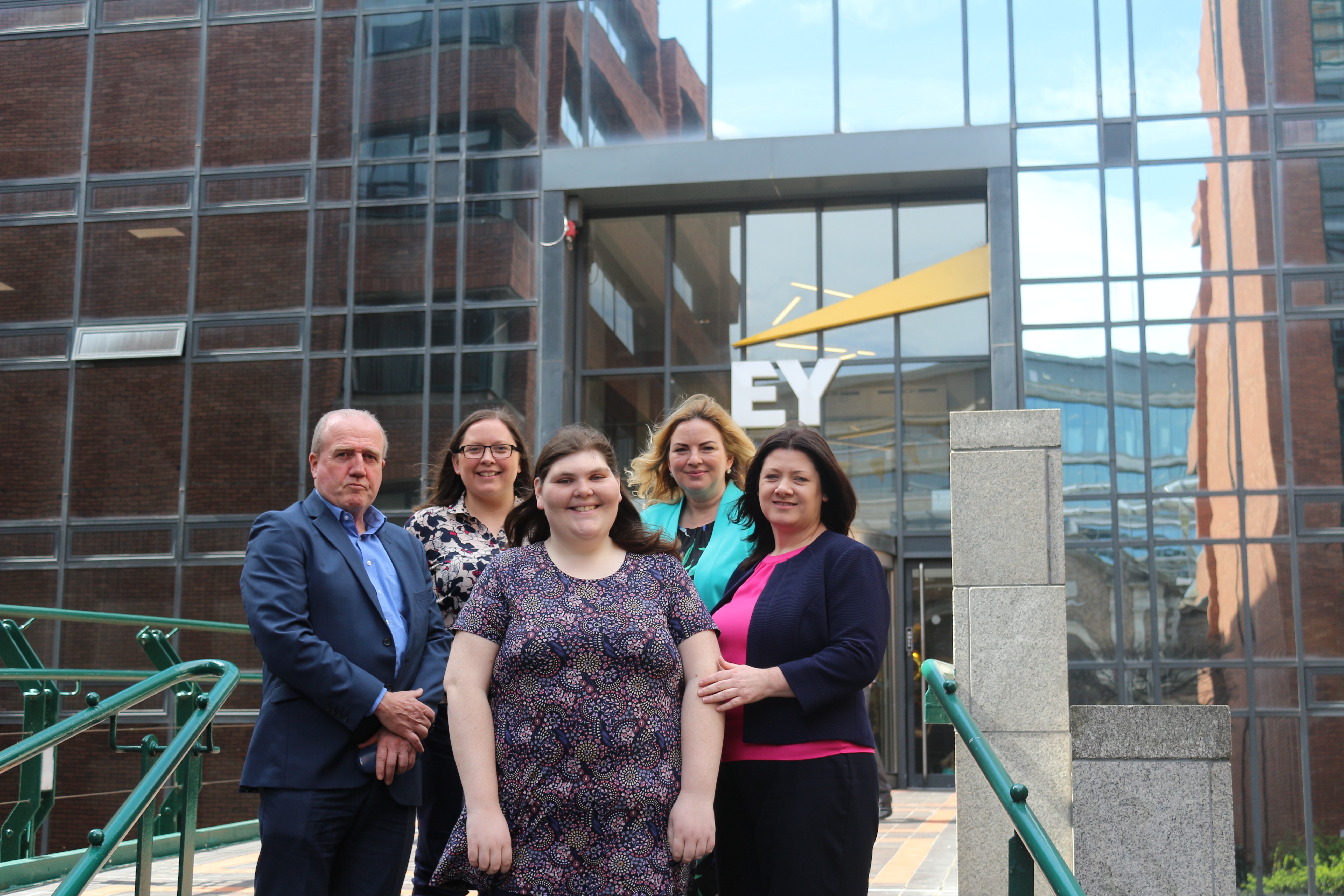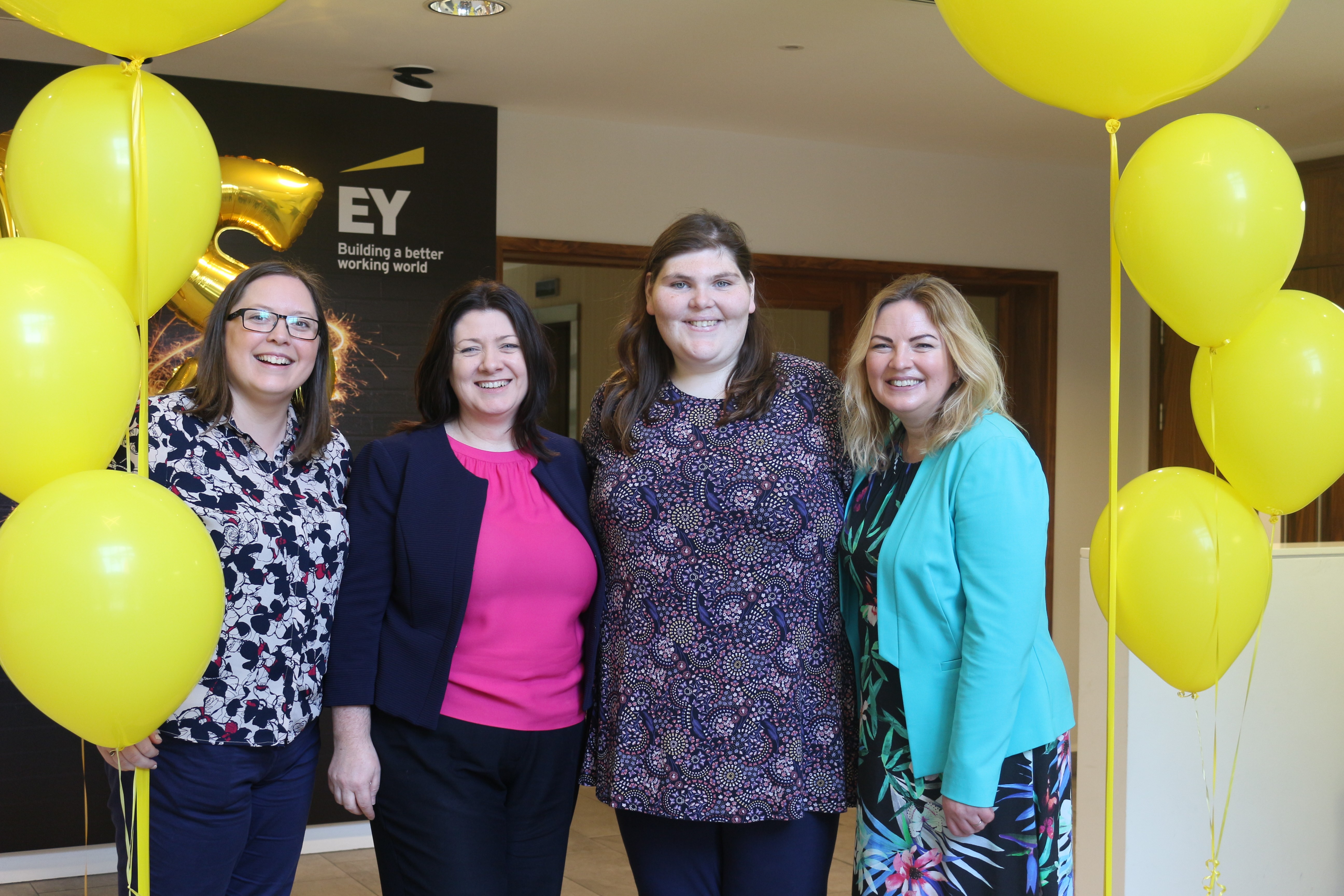 What my job consists of:

Filing: I get documents that I have to file away so I call up files and then put away the document into the correct file and then I send them back down again.

IPS System: I log into the IPS then I have to make sure each of the cases are up to date.

Helping HR: I was asked to go up to HR to help them pack the business bag for a trip that was going on and to put stickers on the lolly pops!

Delivering Files: Sometimes I make deliveries of documents to other companies/solicitors nearby and collect them.

New Skills: I am learning how to call up files, to file the documents and tidy up the files. I have also learned about time sheets and how to check pay slips and annual leave on line and I am also expanding my vocabulary.

Improving social skills: I am standing on my own two feet and able to ask questions and able to ask for help when I need it.

Inclusion: I am learning to be more sociable. I went to my first Christmas party with EY and sometimes I go for lunch with a group of lady's, EY also have a very nice canteen. There is another outing planned to the Shelbourne Dog Track soon.

Being part of Society: I am experiencing life as other people are experiencing it for example when my colleagues talk about things I sometimes can relate to it and this makes me feel good. It means a lot to me when I am asked and supported by EY to go to their different social events. It means a lot to me that everyone is friendly and helpful for example when my laptop had to renew its password one of the lads came over to show me how to do it. As part of a team my colleagues and I got a reward for a night out. (yet to be planned)

Money: Getting a pay cheque, being able to grumble about having to pay taxes and being able to save money and being able to work off a budget. Also learning about contracts.

EY gives me a reason to get up in the morning and get moving!