TCPID Graduate Guest Lectures to School of Education Masters Students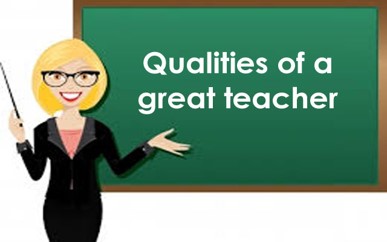 Our 9 recent graduates all volunteered to work together to deliver two guest lectures to Masters students in the School of Education in Trinity College Dublin. The original plan was to deliver one lecture to the Professional Master of Education students in November 2020. The lecture was to inform these student teachers about how best to create an environment of real inclusion within a secondary school classroom and how to ensure that they find ways to support all students with their learning within the classroom. This lecture proved to be so popular that the group were invited back again to do a further lecture for a different group of Masters in Education students in February 2021.
Each lecture included wonderful insights which were taken from personal experiences from their time in secondary school. The feedback was so incredibly positive from all involved.
Dr. Joanne Banks, Assistant Professor in Inclusive Education, School of Education said:
"The feedback from the PME students about this lecture has been unbelievably positive. They took so much from hearing the students' own experiences of school, of what worked for them and what didn't. It fit perfectly into the Inclusive Education module by discussing how inclusion can be achieved on the ground in our schools. I really hope this can become a feature of the module every year."
Here are just some of the quotes from the Masters students who attended the lectures:
"I learnt more about teaching and learning from working with these graduates than at any other time in my teaching life. From talking to these graduates about when they were students, I learnt about more ways to support access for all students to difficult material."
"I think this is one of the most insightful and informative sessions in the course so far. Everything that is being said is so important to take on board as future teachers."
"This is very informative! Thank you to the graduates. I am learning so much and will definitely take this on board when in the classroom."
"This has been very informative! Massive thank you to all of the graduates!"
"Absolutely brilliant. Thank you to all those contributors. extremely helpful."
"Thank you so much for this lecture. It was hugely beneficial to hear about your experiences and your advice."
"Absolutely amazing speakers! Thank you so much for sharing all of your experiences and insightful ideas!"
"Thank you all so much - you are all such amazing and inspirational speakers!"
"Thank you to everyone who took part today and took the time to help us, you've had some brilliant ideas/suggestions. It's been beyond helpful!"
"Thank you all so much for sharing your experiences and advice with us. This has been so helpful and insightful to use in our teaching practice. Great presentation, thanks for taking the time to prepare and share all of this with us."
"You are all brilliant! Huge thank you!!"
"Thank you all so much. Really informative and invaluable talk!"
"It is invaluable hearing the graduates' opinions on all these matters."