The Trinity Centre for People with Intellectual Disabilities are proud to announce a new partnership with Coillte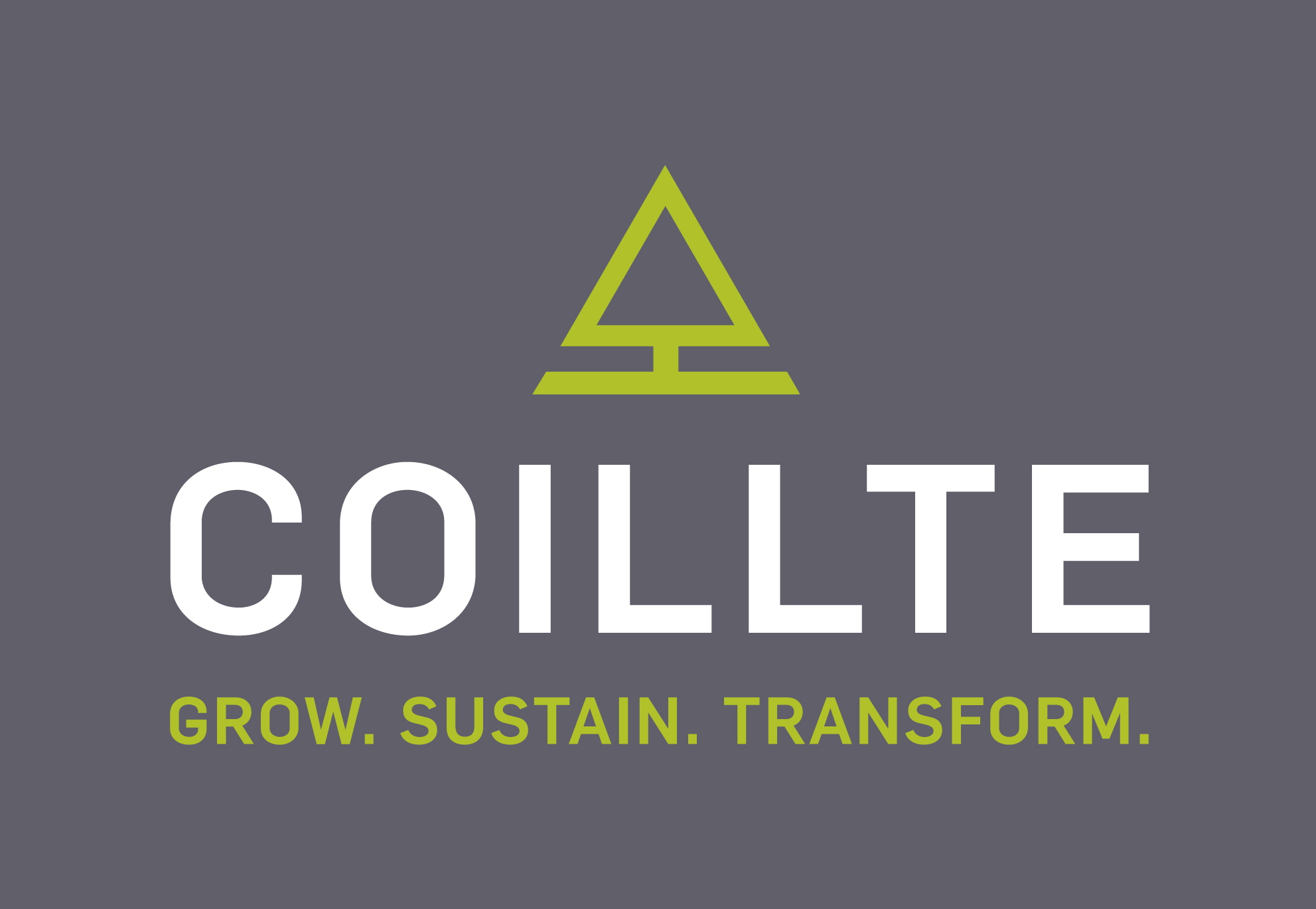 Coillte is the custodian of more than 440,000 hectares of forest and land making it Ireland's largest forest manager. Coillte aims to balance and deliver the multiple benefits of its forests for climate, nature, wood and people. Coillte is the largest provider of outdoor recreation in Ireland with 260 forest recreational areas, twelve forest parks and six mountain bike centres nationwide. One fifth of all Coillte lands are managed for nature conservation and biodiversity and Coillte work with and respect nature across all of its lands. Coillte is the largest producer of sustainably grown wood in Ireland and produces over three million cubic metres of Irish wood products each year enabling a vibrant Irish forestry sector which employs over 12,000 people, located mostly in rural Ireland. Coillte's forest management is based on the principles of sustainable forest management and is certified to both Forest Stewardship Council (FSCC) and Programme for Endorsing Forest Certification (PEFC) standards.
The TCPID, which sits within the School of Education at Trinity College Dublin, aims to promote the inclusion of people with intellectual disabilities in education and society. The core mission of the TCPID is to address the significant educational and societal barriers experienced by people with intellectual disabilities through the provision of an innovative high-quality higher education programme, enabling the transition to meaningful employment and/or further education after graduation. The TCPID works closely with a core network of business and philanthropic partners who provide us with essential financial and practical support, helping to promote inclusion in society for this highly marginalised group. Our partners are key to helping create greater opportunities for meaningful employment and independent living for people with intellectual disabilities.
Ruth D'Alton, Coillte Group HR Director
, commenting on Coillte's partnership with the Trinity Centre, said:
We are delighted to announce our partnership with the Trinity Centre for People with Intellectual Disabilities in the School of Education. Giving everyone the chance to contribute and participate in society has so many benefits, particularly when someone is challenged with a disability as their participation enriches us by giving us their most valuable perspective while also giving them meaning and value. It fits perfectly with the Coillte values of inclusion and respect.
Speaking about the new partnership,
Marie Devitt, TCPID Pathways Coordinator
, said:
We are very excited about this new partnership with Coillte. We look forward to working closely with the Coillte team to develop new and interesting opportunities for our students and our graduates. Our goal is to work together with all our partners to always focus on Ability and to help to create a more inclusive society and a sense of belonging for everyone.
More information about Coillte can be found at
https://coillte.ie