Certificate in Arts, Science and Inclusive Applied Practice Graduation 2019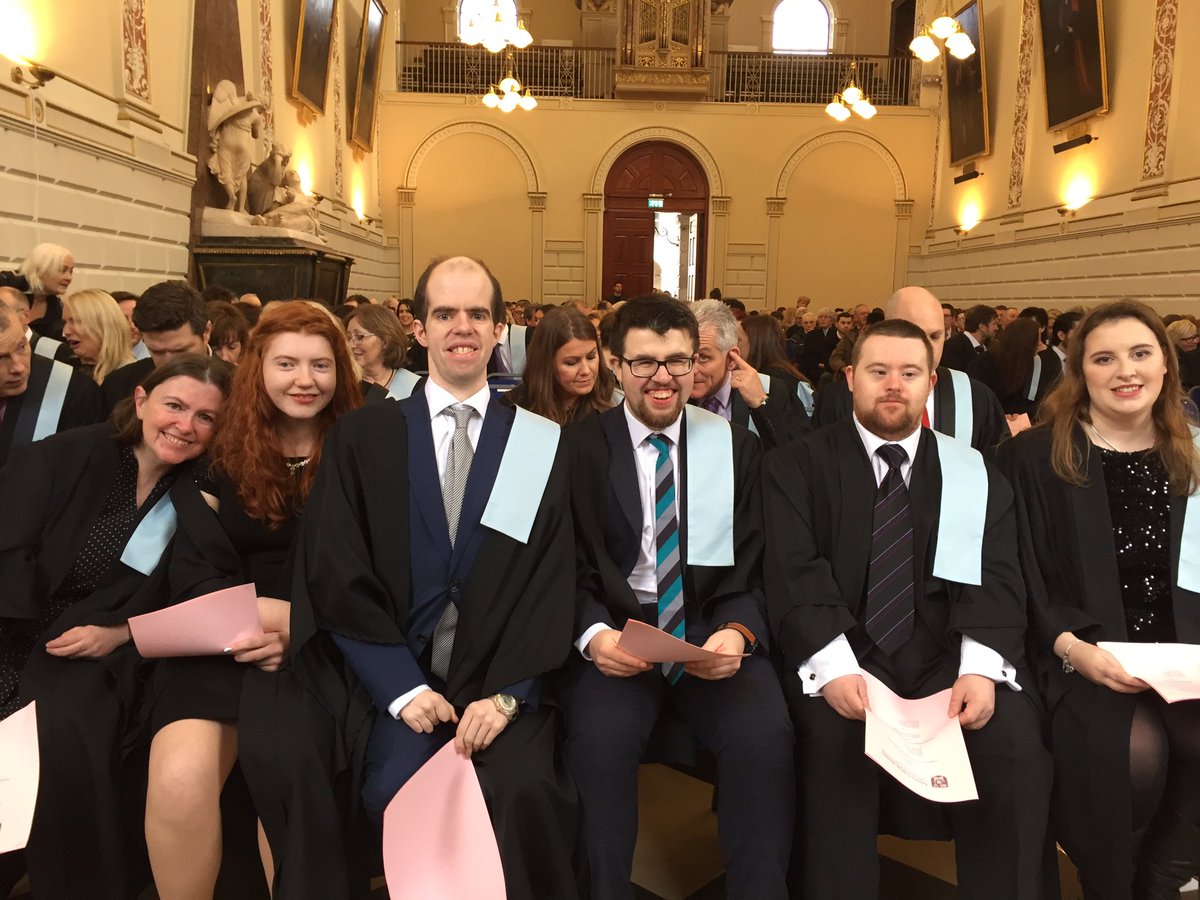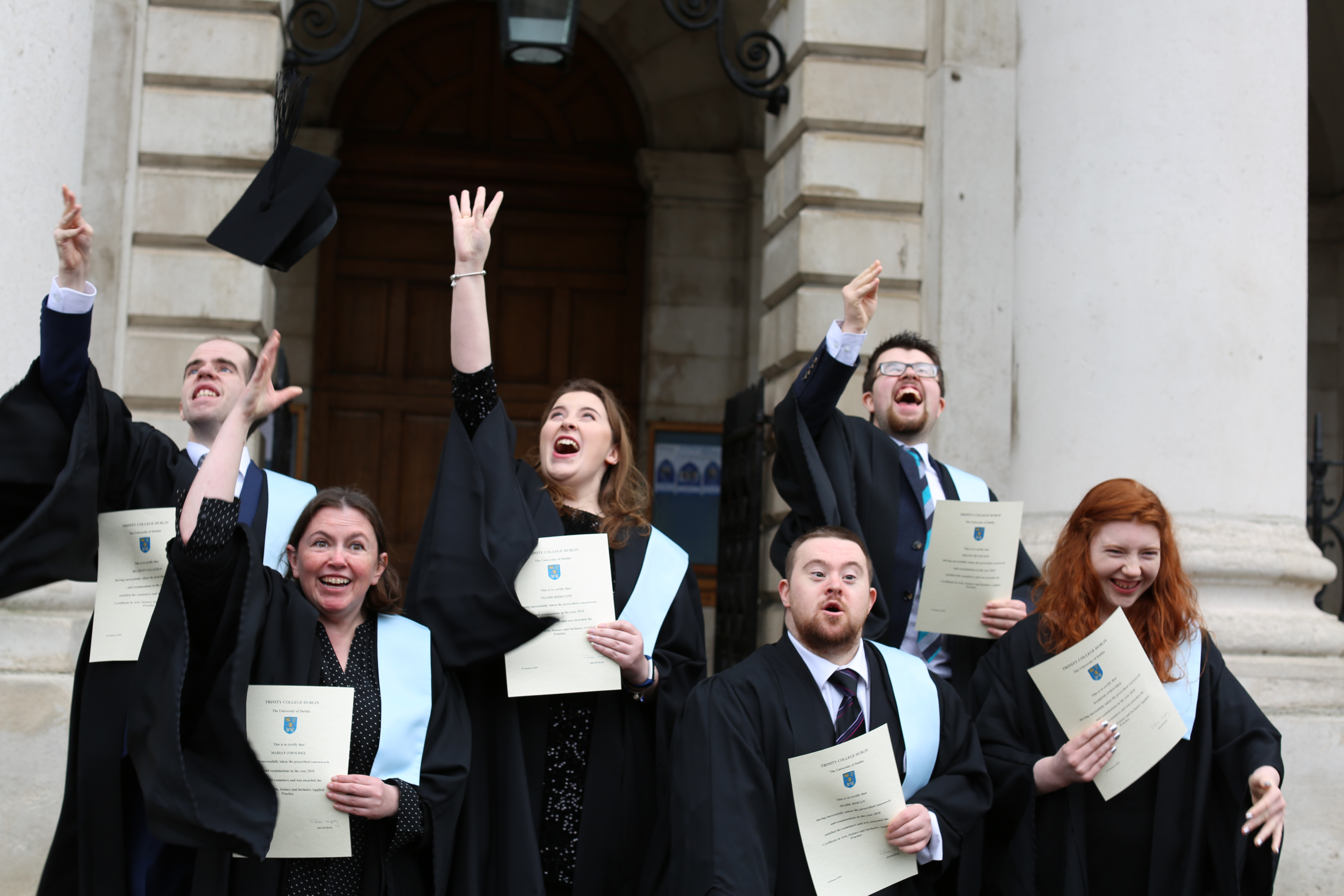 Huge congratulations to our students Dairine, Marian, Niamh, Hugh, Shane and Mark who became the first ever graduates to be awarded a Level 5 Certificate in Arts, Science and Inclusive Applied Practice in Trinity College Dublin on Friday January 25th 2019. The graduation was a day of immense pride for the graduates, their families and all the team in the TCPID and the School of Education.

This is the first time that the University has conferred a level 5 certification and the first time that a cohort of students with intellectual disability have been conferred at this level by any University. These students are breaking down barriers and challenging a traditionally exclusionary education system. Trinity College is showing true commitment to the values of diversity and inclusion and the vision of a truly diverse campus.
In the words of some of our graduates and team: TCPID Graduate,
Niamh Biddulph
:
Graduating is the start of life where anything is possible. I can make my own decisions and follow my dreams. Trinity gave me that. I never expected I could be a Trinity graduate, it's great to celebrate something I thought was never going to be an option for me.
TCPID Graduate,
Mark Hogan
:
You have to show loyalty and respect and earn your place in Trinity College and never give up on your dream. Everyone has to be equal. Do not compare yourself to others. Everybody has their own opinions and rights which should be respected. I put my mind in to doing my work and I never give up on my dreams. Graduating is very important to all of us because we are all together in one happy class and it's all thanks to Trinity College and all the staff working there.
TCPID Graduate,
Dairine O Rourke
:
I am proud that I passed all of my exams and I am excited for the graduation day on Friday. My family are so proud that I am Graduating from Trinity. Also my work colleagues are so happy for me when I told them that I am graduating on Friday too because now I am working and I am enjoying my job and Trinity helped me to get that job.
TCPID Graduate,
Marian O Rourke
:
I learnt a lot from the 2 years. The course made me very independent. I made lots of new friends.
Course Coordinator, Assistant Professor in Intellectual Disability and Inclusion,
Dr Mary-Ann O'Donovan
:
We offer a two-year inter-disciplinary university programme for students with intellectual disability, which is embedded within all of the University systems and provides the opportunity for a post-secondary education which is essential for people with intellectual disability to access the educational, employment and life choices comparable to their peers.
Director of the TCPID,
Professor Michael Shevlin
:
People with intellectual disabilities have traditionally been among the most marginalised within our society with limited opportunities in education and employment. Engagement in this university programme enables people with intellectual disabilities to participate meaningfully in employment and adult life and make a valued contribution to society.