My Trinity College Experience
by TCPID Graduate Stephen Ryan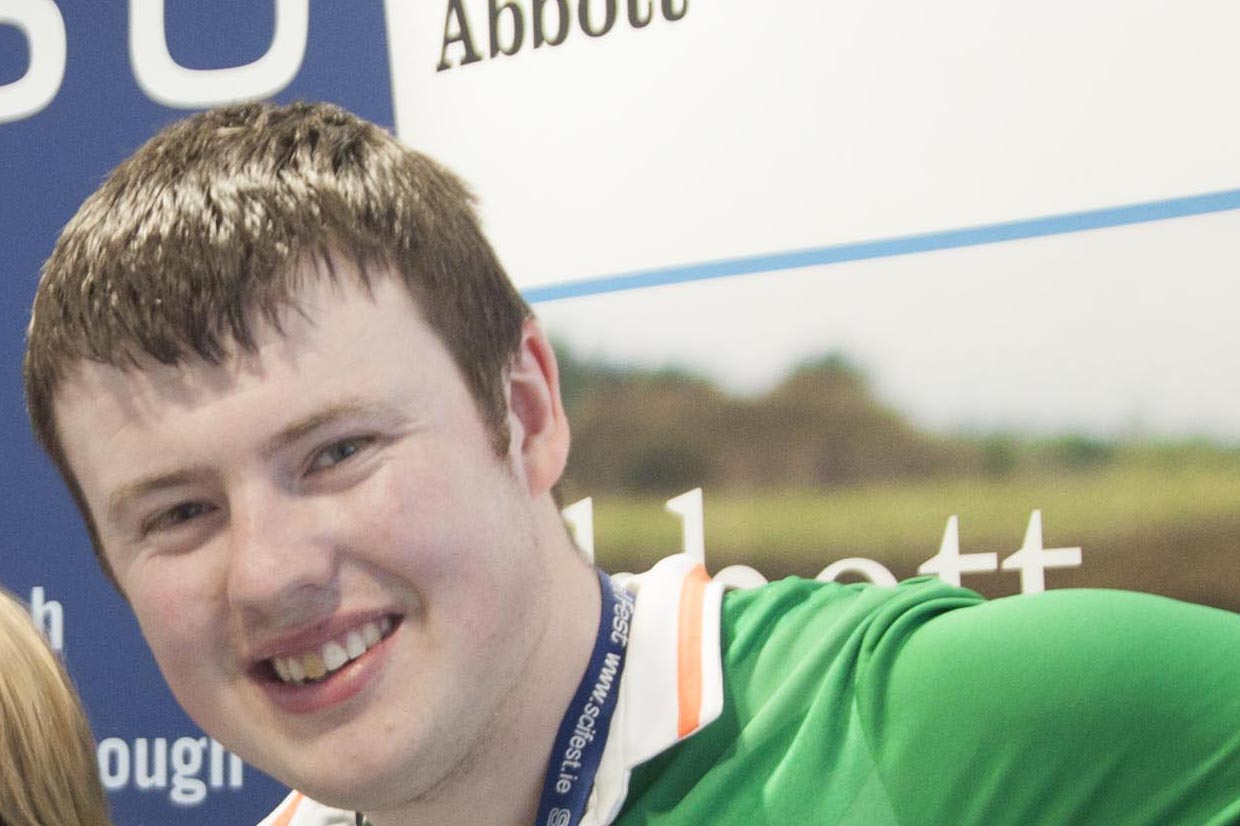 Tell us a little bit about yourself and your background.
My name is Stephen Ryan and I live in Ballickmoyler a small village in Co. Laois. My hobbies include watching movies and TV shows and playing my PS4. Growing up everybody, except my supportive family of course, thought I would not amount to much and I was starting to think the same thing but then the best thing happened I got word of this great course in Trinity College and I got accepted and my life changed for the better.
Why did you decide to come to Trinity College Dublin to complete the Certificate in Arts, Science, and Inclusive Applied Practice (ASIAP)?
For the last two years leading up to me being accepted to Trinity, my parents and I were desperately trying to find something for me to do. I had just finished another course which promised me a job at the end of it but like every other thing it turned out to be a disappointment. Now thinking back at it, this disappointment turned into the best thing as it freed me up to be accepted into Trinity College. You ask me why I came to Trinity, the answer is simple, to have a shot at a better life and to create a future for myself.
What did you enjoy most about Trinity College?
I enjoyed the wide variety of subjects this course gave me. The thing that I enjoyed the most was learning about my rights as a person with a disability. I enjoyed learning about what I should have but was not having. I enjoyed all the subjects on the course. They were challenging and I like a challenge.
What did you enjoy most about the ASIAP course?
The thing that I enjoyed the most is that Trinity gave me a place where I belonged which was great. The staff were so helpful. I could not have imagined how great it would be to be in a class like I was as all the students helped each other.
What did you find difficult?
The subject that I found the most difficult was Sign Language as with my Dyspraxia it was hard to get my fingers in the right place.
What helped you during your time in Trinity College Dublin?
The thing that helped me the most was the wonderful staff on the course and having an Occupational Therapist helped a lot as well.
What would your advice be to other students who might be considering applying for the Certificate in Arts, Science, and Inclusive Applied Practice?
My advice to other students would be to go for it, as you cannot imagine joining a better course than this one with wonderful supporting staff behind you. Before Trinity I had a negative look on life but now I only have a positive look on life as I keep getting good news on top of good news since I graduated from this course. Trust me, this course will change your life for the better!
What is your most special memory of your time in Trinity College Dublin?
My most special memory of Trinity College was Gareth and Dylan in the Trinity Sports Centre. These guys were really good and nice and were not afraid to have the crack with us. Another thing that stood out was being a student in Trinity College and walking around the campus as a student of Trinity College.
What will you miss the most about Trinity College Dublin?
The thing I will most about Trinity College will be my classmates and the wonderful staff there. I cannot thank them enough for the support they gave me. I wouldn't be where I am today if it wasn't for the staff in Trinity.
What are your goals for the future?
At the moment I have no goals for the future as this course has already help me to achieve my ultimate goal which was to get a job and to have a team behind me that like me for me. Who knows what the future holds for me, but I cannot wait to find out what it has in store for me!
Tell us about your experience of the COVID 19 crisis?
The one thing that has kept me sane during the COVID 19 crisis was having a job to wake up and go to in the morning. My office is my bedroom at the moment as we are working from home. My job uses up 5 hours of my day 4 days a week as my working hours are from 10 until 3.
I was a bit paranoid in going out of my house at first, but my parents help me to realise that I can't be scared of this virus forever and that I have to start living my life. All I have to do is to stay sensible and follow the rules and I should be fine.
What new skills have you learnt because of the COVID 19 crisis?
During this crisis I learned how to use Zoom as we probably all were on Zoom at the beginning having quizzes. I learned how to work from home. I would like to take this opportunity to thank EY for trusting me enough to bring home my stuff to work on from home and for delivering out a free screen monitor to me while I work from home.
What are you most looking forward to doing once the COVID 19 crisis is over?
It's easy! I am most looking forward to going to the pub. Not for the drinking but I just miss the social aspect of it. I would also love to have a big party with my friends and family.