2019 NMPDU DSKW Conference
The School of Nursing & Midwifery, Trinity College Dublin was well represented at the recent 2019 Nursing & Midwifery Planning & Development Unit (NMPDU) Dublin South, Kildare & Wicklow annual conference. Olivia Lee (ANP candidate in Respiratory, Naas General Hospital) presented on the topic of 'Working Together: Conducting nurse-led research on depression in patients with chronic conditions'. And research partnerships with TCPHI for Children's Health Ireland (CHI) at Tallaght and Intellectual Disability services were also highly visible through poster presentations.
The Children's Health Ireland (CHI) at Tallaght poster presentation was on the topic of 'Supporting children with Type 1 Diabetes: An evaluation of a hospital based education programme for school personnel'.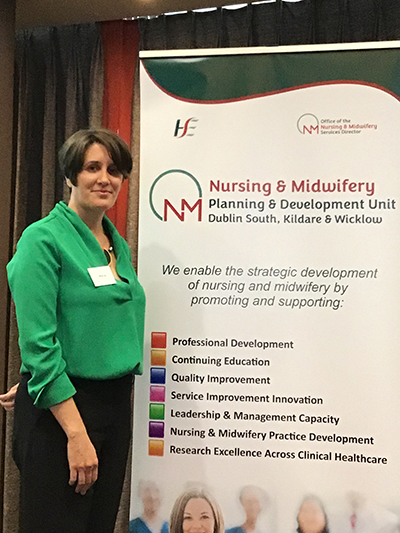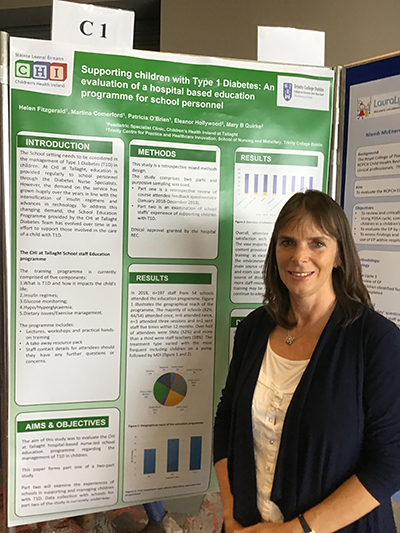 The Intellectual Disability services poster presentations concerned the following topics: 'Registered Nurses in Intellectual Disabilities (RNIDs) experiences and perceptions of their role in supporting individuals with Intellectual Disabilities to transition from congregated settings to homes in the community' and 'Effectiveness of Video Prompting in the Acquisition of Functional Skills of Adults with Developmental Disability'.