Honorary Degrees 2011-2012
On Friday 29 June 2012 at 3 p.m. the following honorary degrees of the University of Dublin were conferred at a Commencements Ceremony in the Public Theatre to mark Dublin City of Science 2012 and the Euroscience Open Forum.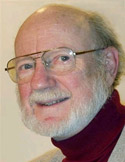 William C. Campbell (Sc.D.)
Born in Co. Donegal, William C. Campbell graduated from Trinity in 1952 with first class honors in Zoology. As Director of Parasitology at Merck he was centrally involved in developing Ivermectin, the cure against river blindness. In 1987 he spearheaded the decision by Merck to distribute Ivermectin free to millions of people in what became one of the first and foremost examples of a public/private partnership in international health. Annually 25 million people are treated under this scheme preventing new cases of river blindness. Prof. Campbell has edited a number of important books on the subject. He was elected to the US National Academy of Science in 2002 and was awarded the American Society of Parasitology Distinguished Service Award in 2008.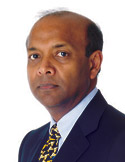 John Climax (Sc.D.)
Originally from Singapore, clinical scientist Dr John Climax founded ICON plc in Dublin in 1990. Today it is a global provider of development services to pharmaceutical and related health industries, employing some 9,000 people in 42 countries. Dr Climax is Chairman Emeritus of ICON, a founding member of the Board of the Science Gallery at Trinity College and Adjunct Professor at the Royal College of Surgeons in Ireland. In 2004 he established the Human Dignity Foundation, a charity which seeks to alleviate child poverty.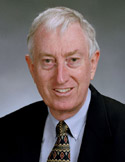 Peter C. Doherty (M.D.)
Prof. Doherty holds the Michael F. Tamer Chair of Biomedical Research at St Jude Children's Research Hospital, Memphis, Tennessee and is also Laureate Professor at the University of Melbourne. He is one of the most influential immunologists of our time. In 1996 he was awarded the Nobel Prize in Physiology or Medicine with Rolf Zinkernagel for discoveries concerning the specificity of the cell mediated immune defense. He headed the review of Biomedical Sciences in Trinity which recommended the creation of the Trinity Biomedical Sciences Institute.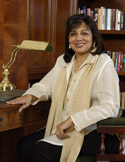 Kiran Mazumdar-Shaw (Sc.D.)
Kiran Mazumdar-Shaw is an Indian businesswoman and innovator in Bangalore and is the founder, Chair and Managing Director of Biocon, India's leading biotechnology enterprise. She joined Biocon Biochemicals Ltd. in 1978 in Cork and started Biocon India in the same year. She was recently voted the Most Influential in Bio-business Person outside Europe and the US by Nature Biotechnology. In 2004 she established the Biocon Foundation to conduct health, education, sanitation and environment programmes for the benefit of economically weaker sections of society. This foundation has improved the lives of 300,000 people through its holistic healthcare approach. Ms Mazumdar-Shaw is currently the Irish honorary consul in Bangalore.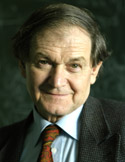 Roger Penrose (Sc.D.)
Sir Roger Penrose is a theoretical physicist, mathematician and cosmologist at Oxford and a world leading authority in his field. For his contributions on the theory of general relativity, gravitational collapse and black holes he shared the Wolf prize with Stephen Hawking. In 1990 he also received the Einstein medal. More recently his interest in artificial intelligence led to a series of highly influential books such as The Emperor's New Mind (1990) and Road to Reality (2004).
---

Aung San Suu Kyi, one of the most renowned women democrats in the world, was conferred with an Honorary Doctor in Laws of the University of Dublin on Monday 18 June 2012. The degree was conferred at a special ceremony in the Bord Gais Energy Theatre after Amnesty International Ireland's Electric Burma Concert in honour of Aung San Suu Kyi.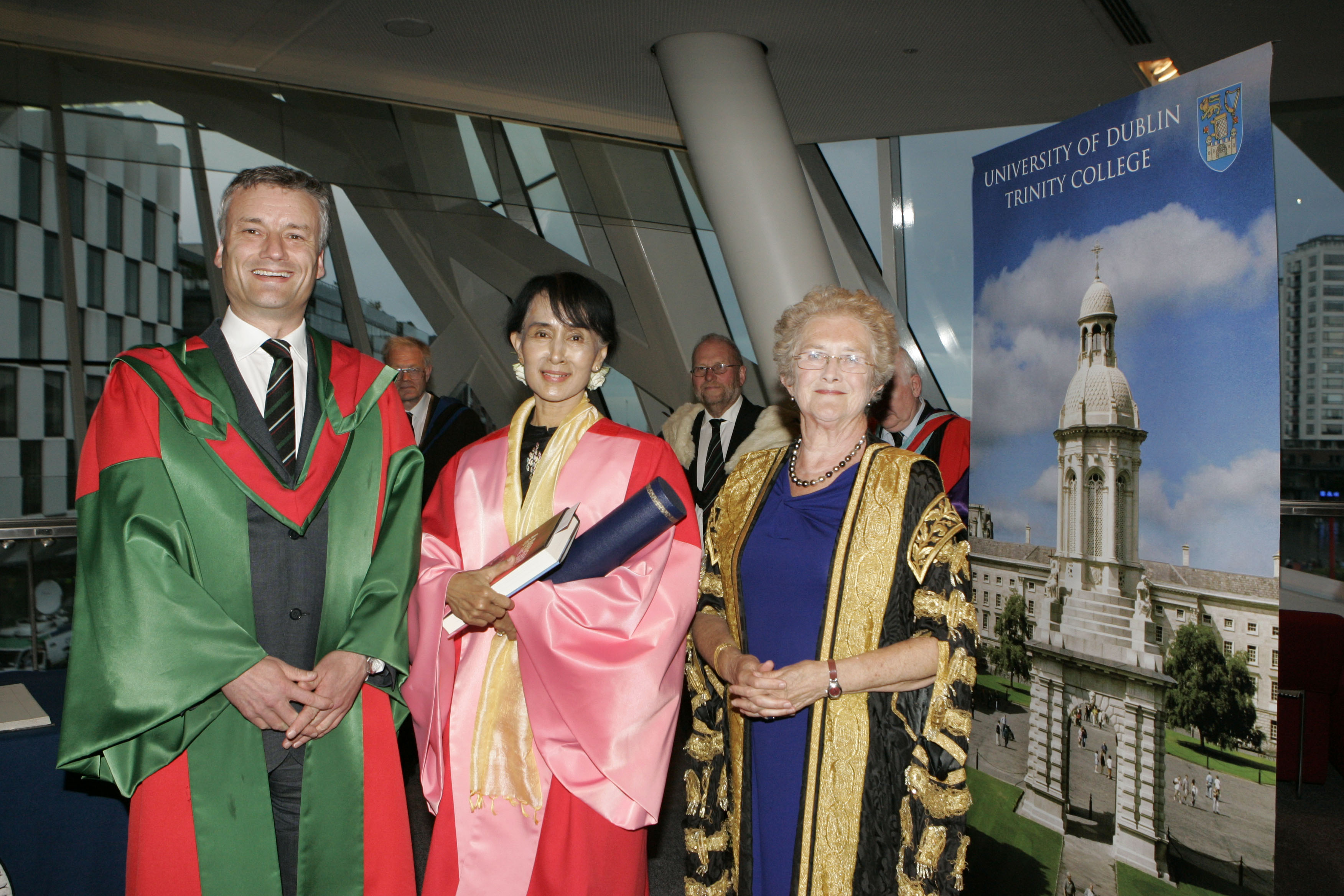 Provost, Dr Patrick Prendergast and Pro-Chancellor, Dr Mary Henry with Daw Aung San Suu Kyi
Aung San Suu Kyi (LL.D.)
Ms Aung San Suu Kyi is undoubtedly one of the most renowned women democrats in the world over. Despite being under house arrest for 15 years until her recent release in November 2011, she has been a tireless campaigner for freedom and democracy in Burma and the world. As one of the world's most prominent political prisoners, she has inspired in people an awareness of the primacy of democratic government. Ms Aung San Suu Kyi was awarded the Nobel Peace Prize in 1991 and has won many other international awards for her stance on human rights and democratic reform. Ms Aung San Suu Kyi was elected to the Freedom of the City of Dublin in 1999 but was unable to travel to Ireland to accept the award.

---

On Thursday 3 November 2011 at 5 pm a special Commencements Ceremony marking the School of Medicine Tercentenary took place. At the Ceremony, honorary degrees of the University of Dublin were conferred on the following: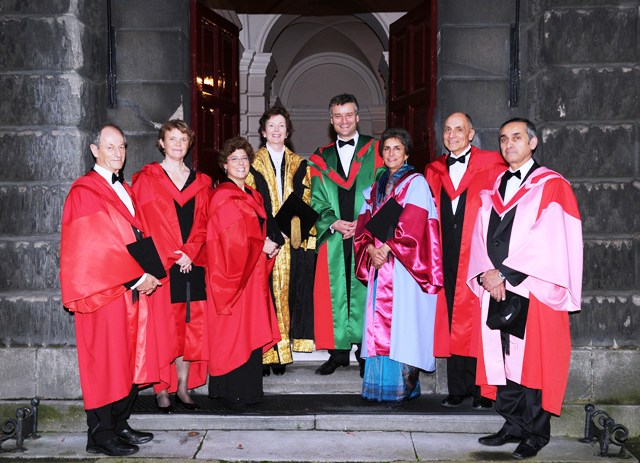 Sir Michael Marmot, Dr Harriet Wallberg-Henriksson, Dr Esther Sternberg, Chancellor, Dr Mary Robinson, Provost, Dr Patrick Prendergast, Dr Parveen Kumar, Dr Charles Dinarello and Lord Ara Warkes Darzi of Denham

Lord Ara Warkes Darzi of Denham (LL.D.)
Originally an Armenian Christian from Iraq, Professor Darzi came to Ireland at the age of 16 and studied Medicine at TCD. He is one of the world's leading surgeons and works at Imperial College London. As a pioneer in the field of minimally invasive and robot-assisted surgery he has pioneered many new techniques and technologies. He has published seven books and more than 450 peer-reviewed articles. In the previous British government he served as Under-Secretary and spokesperson on health. He has just been appointed Chairman of his University's Institute of Global Health Innovation.
Charles Dinarello (M.D.)
Professor Dinarello is one of the world's most eminent medical researchers in the area of inflammatory and infectious diseases and an adviser to our School of Biochemistry and Immunology. A pioneer in the discovery of the key-protein IL-1, which has been the subject of over 60000 publications, he is listed as the world's 4th most cited scientist during the period 1987-2007. Member of many Academies of Sciences, Governing Bodies and Advisory Boards, he has received in 2010 the Paul Ehrlich prize, the world's most prestigious prize in the field of Infection and Inflammation.
Parveen Kumar (D.Ed.)
Born in Lahore, Professor Kumar studied Medicine in the UK and spent most of her working life in the British NHS in North and East End of London. Her research is in the area of small bowel disorders and celiac disease, in which she is an international expert, but she is known first and foremost as a committed and distinguished medical educator. She has authored the mandatory textbook for Trinity's medical students, is a household name for generations of medical graduates in Ireland and a powerful role model within the profession. She has been President of the British Medical Association and Chairman of the Medicine Commission UK.
Sir Michael Marmot (M.D.)
Professor Marmot is Research Professor of Epidemiology and Public Health at UCL. He has been a pioneer in very influential broad longitudinal studies in the UK on the links between the social environment, social status and psychosocial influences and the risk of cardiovascular and other diseases. Arising from this research he is now an advisor to the Irish Longitudinal Study on Ageing. He has won the Balzan Prize for Epidemiology in 2004 and the William B. Graham Prize for Health Services Research in 2008.
Esther M. Sternberg (M.D. )
Professor Sternberg is currently Chief of the Section on Neuroendocrine Immunology and Behaviour at the US National Institute of Mental Health. Her research has been at the forefront of Neuroimmunology for over 25 years. She has described and analysed the impact of psychological stress upon susceptibility to arthritis and other diseases in over 140 journal articles and numerous books. As an excellent communicator she has deepened the public's understanding of the relationship between stress and illness with a number of popular books arising out of her research such as The Balance Within: The Science connecting Health and Emotions.
Harriet Wallberg-Henriksson (M.D.)
Professor Wallberg-Henriksson is President of the Karolinska Institutet in Stockholm since 2004, one of Europe's leading Research Institutes for Medicine and our partner in the Eurolife Network of European Universities in Life Sciences. She is also a Member of the Nobel Assembly which awards the Nobel Prize in Physiology or Medicine. From 2001 and 2003 she was Secretary General of the Swedish Research Council. Her own research is in the field of diabetes where she has published over 130 scientific articles.