Honorary Degrees
On Thursday 29 April at 2.30pm, honorary degrees of the University of Dublin were conferred on William Duncan and Martha Dow Fehsenfeld at a Special Online Commencements Ceremony (Orations PDF)
William Duncan LL.D.
Prior to a distinguished and highly influential international career, William Duncan was Trinity Professor of Law and Jurisprudence, pioneering the development of Family Law in Ireland. His research and publications provided the basis for the development of the intellectual and structural framework still governing family law matters today, particularly significant because it took place at a time when this area of law rarely featured in Irish courts. Participating in debates on divorce, he was regarded as an authoritative and persuasive contributor. He continued his important work for Ireland as member of the Mother and Baby Homes Commission of Investigation (2015-2020). Through his international work, he has contributed significantly to the development of international child and family laws and practices, including child abduction, inter-country adoption, child protection and child support. Between 1989-97 he was Expert/Delegate at the Hague Conference on Private International Law, an intergovernmental organisation charged with the progressive unification of the rules of private international law, serving as First Secretary (1997-2002). From 2002-11 he held the prestigious post of Deputy Secretary General of the Permanent Bureau of the Hague Conference where his work involved the provision of advice and assistance on child protection matters to states and their professionals around the globe, with overall responsibilities for the development and implementation of The Hague Children's Convention. He was also a member of the Law Reform Commission in Ireland.

Martha Dow Fehsenfeld Litt.D.
Martha Dow Fehsenfeld was the Founding Editor of the 4 volumes of 'The Letters of Samuel Beckett' – a task for which she was personally chosen by Beckett himself and which was successfully completed on the publication of Vol 4 in 2016. To quote the letter to her from Beckett in 1985 "it will be a most difficult job, and I am relieved at the thought of it being in such devot ed and capable hands as yours". In 2016 the Financial Times wrote, "It is now possible to say with some certainty that his relief was not misplaced". These volumes are highly regarded among academics and literary critics, for example a review in The Guardian held that "the editorship of these letters provides a model of scholarship and a masterclass in selection". Martha Dow Fehsenfeld studied at Bennington College (B.A.), the University of North Carolina (M.A.) and the University of Illinois, Urbana- Champaign.
____________________________________________________________________________________________
On Friday 17 January 2020 at 1pm, the degree of Doctor in Laws (Honoris Causa) of the University of Dublin was conferred on the Greek President, Prokopios Pavlopoulos at a Commencements Ceremony in the Public Theatre

Prokopios Pavlopoulos (LL.D.)
Prokopios Pavlopoulos has been President of the Hellenic Republic since 2015. A former Professor of Law at the University of Athens and visiting Professor at University of Paris II, Member of Parliament and Cabinet Minister, the President will pay a State Visit to Ireland in January 2020 to celebrate the Irish-Greek bilateral relationship, partnership within the EU and the rich academic and cultural links between Ireland and Greece. Such links are particularly significant for Trinity, through the work of the Department of Classics, and the Regius Chair of Greek, as well as special connections between archaeological experts and students in both countries. As a long-serving Head of State in Europe, the Greek President has devoted a great deal of his time to the question of the future of Europe and has sought ways of establishing a better shared understanding of the European ideal, as well as meeting the challenges before the EU today. He has also played a key role in the Arraiolos group of 13 European Heads of State who primarily discuss key issues within the European Union. The President of Ireland was invited by President Pavlopoulos to join the Group and attended the 15th Arraiolos Group Meeting in Athens in October 2019. On the occasion of his visit to Athens, President Higgins also delivered the Aristotle Address. Previously delivered by UN Secretary General Kofi Annan, the Aristotle Address is the highlight of the annual Athens Democracy Forum, hosted by the Democracy and Culture Foundation, in association with The New York Times, the United Nations Democracy Fund and the City of Athens, under the auspices of the President of the Hellenic Republic.
__________________________________________________________________________________________________________________________________________
On Friday 6 December 2019 at 3pm honorary degrees of the University of Dublin were conferred on Joan Freeman, Michael Gazzaniga, Mary Harney, Terry Hughes and Fintan O'Toole at a Commencements Ceremony in the Public Theatre (Orations PDF)
Joan Freeman (LL.D.)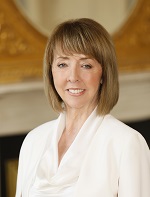 Joan Freeman is the founder and former CEO of Pieta House, the Suicide and Self-Harm Crisis Centre. Thirteen years ago, she re-mortgaged her house to open Pieta House in Dublin, Ireland's first and pioneering service for people feeling suicidal or who may engage in self-harm. Pieta House offers a specialised (free) treatment programme for men, women and children who have suicidal ideation, or who have attempted suicide. Pieta House has now grown to almost 270 accredited therapists and administration staff in 15 centres across Ireland and, in 2018 alone, provided services to over 8,000 people. The widely supported Darkness into Light annual dawn sponsored walks, not only raise important funds for Pieta House (almost 20 million euro to date) but also raise awareness for mental health issues and supports provided. Ms Freeman has created an international base called Solace House and its services; and international expansion of Darkness into Light, already having reached the UK, USA, Australia and Canada. A member of the Irish Association of Suicidology, the Psychological Society of Ireland and the British Psychological Society, Ms Freeman has changed the face of mental health in Ireland by contributing to reducing the stigma of suicide and self-harm.
Michael Gazzaniga (Sc.D.)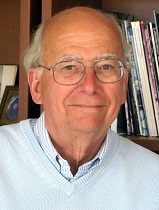 Michael Gazzaniga is Director of the SAGE Center for the Study of the Mind and Distinguished Professor of Psychology and Neuroscience at the University of California, Santa Barbara. He is widely considered to be one of the fathers of the field of cognitive neuroscience, founding the Journal and Cognitive Neuroscience Society. He is credited with being the first researcher to examine split brain patients in order to understand whether some cognitive functions are predominantly performed in one brain hemisphere or the other and his contributions to the field have greatly enhanced our understanding of brain hemisphere communication. Gazzaniga is a member of the National Academy of Sciences, a fellow of the American Academy of Arts and Sciences, the National Academy of Medicine, and the American Association for the Advancement of Science. He has garnered numerous awards and accolades for his research and has published eleven books of interest also to the general public, in particular, contributing to how we understand free will, and how neuroscience can inform law and justice systems. He visited Trinity to deliver a keynote lecture at the
Schrödinger at 75: What is Life?
Symposium.
Mary Harney ( LL.D.)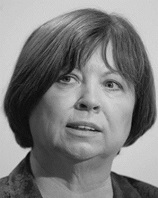 Mary Harney, former politician and government minister has made several important contributions to Irish society through a political life committed to reform, innovation and enterprise. The longest serving female TD and Cabinet Minister, she held important ministerial positions including Trade and Employment (1997-2004), Health and Children (2004-2011) and was the first female Tánaiste from 1997-2006. Among her notable achievements was her role in establishing Science Foundation Ireland, changing the research landscape at that time with a culture of research funding based on excellence, judged by international peer review. She was instrumental in laying the foundations of a funding body with a global view, highlighting the importance of research to the economic and social well-being of Ireland. Other achievements include making Dublin a smokeless fuel city, consolidating national cancer services in eight specialist centres, and establishing HIQA to provide independent oversight of health services. A graduate of Trinity in Economics, she was the first woman Auditor of the Historical Society and has served formerly as Chair of the Board of the Advanced Materials and Bio-Engineering Research Centre (AMBER). She is currently Chancellor of the University of Limerick.
Terry Hughes (Sc.D.)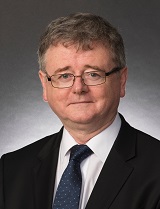 Professor Terry Hughes is a Trinity graduate and an Irish scientist of global acclaim for his research in marine ecology and his public stance on the threat of climate change. He is a Distinguished Professor, founder and Director of the Australian Research Council's Centre of Excellence for Coral Reef Studies at James Cook University, which is widely recognised as the world's foremost authority on coral reef science and a hub for world leading research. He is a Fellow of the Australian Academy of Science, a recipient of the Centenary Medal of Australia for his services to Australian society and of the Darwin Medal, awarded by the International Society for Reef Studies, among many other awards. In addition to his research in marine ecology and evolution, he is passionately interested in social-ecological interactions, in particular, climate change. He is dubbed the "Reef Sentinel" by the journal Nature and is known globally for his work on coral bleaching caused by rising water temperatures. His high-profile research and outspoken criticism of climate change policy have been politically controversial. In recognition of his stance in standing up for science in the face of such opposition, he was awarded the 'Prince Albert II of Monaco Foundation Award' and the prestigious 'Maddox Prize' by the organisation Sense about Science, in 2018.
Fintan O'Toole (Litt.D.)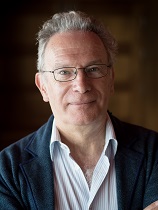 Fintan O'Toole is a columnist with the Irish Times, visiting lecturer in Irish Letters at Princeton University and former drama critic and literary adviser to the Abbey Theatre. He is internationally respected as a drama critic, a political and cultural commentator and public intellectual. Among his books, his Tom Murphy: the Politics of Magic (1987 and 1994) remains the most authoritative study of the subject. His most recent book is Heroic Failure: Brexit and the Politics of Pain. A striking feature of his work is the range of his interests and informed contributions. Whether reacting to the death of Seamus Heaney, or to the British vote to leave the European Union, O'Toole has succeeded in voicing an immediate reaction that is thoughtful, intelligent and penetratingly expressed. He has been fearless in exposing weaknesses and corruption in society, and has proved a shrewd commentator on international affairs. He has received numerous awards, including the 2017 Orwell Prize for his political writing in the Irish Times, the Guardian and the Observer, and was awarded the 2017 European Press Prize as Commentator of the Year.
Related Events:
To celebrate Terry Hughes' award of an Honorary Doctorate, Professor Hughes delivered a lecture on Monday 2 December as follows:
Date: Monday 2 December 2019
Time: 16:00
Title: Will we still have Coral Reefs 100 Years from now?
Venue: Robert Emmet Theatre, Arts Building

To celebrate Fintan O'Toole's award of an Honorary Doctorate, Mr O'Toole delivered a lecture on Wednesday 4 December as follows:
Date: Wednesday 4 December 2019
Time: 18:00
Title: Writing and Politics
Venue: Neill Lecture Theatre, Trinity Long Room Hub

To celebrate Michael Gazzaniga's award of an Honorary Doctorate, Professor Gazzaniga delivered a lecture on Thursday 5 December as follows:
Date: Thursday 5 December 2019
Time: 18:00
Title: On being Human – The Story Telling Brain
Venue: Paccar Theatre, Science Gallery

Events to mark the awarding of Honorary degrees to Mary Harney and Joan Freeman are proposed to take place in the new year. Details to be announced.