Calling all budding artists and writers
Published September 11th, 2018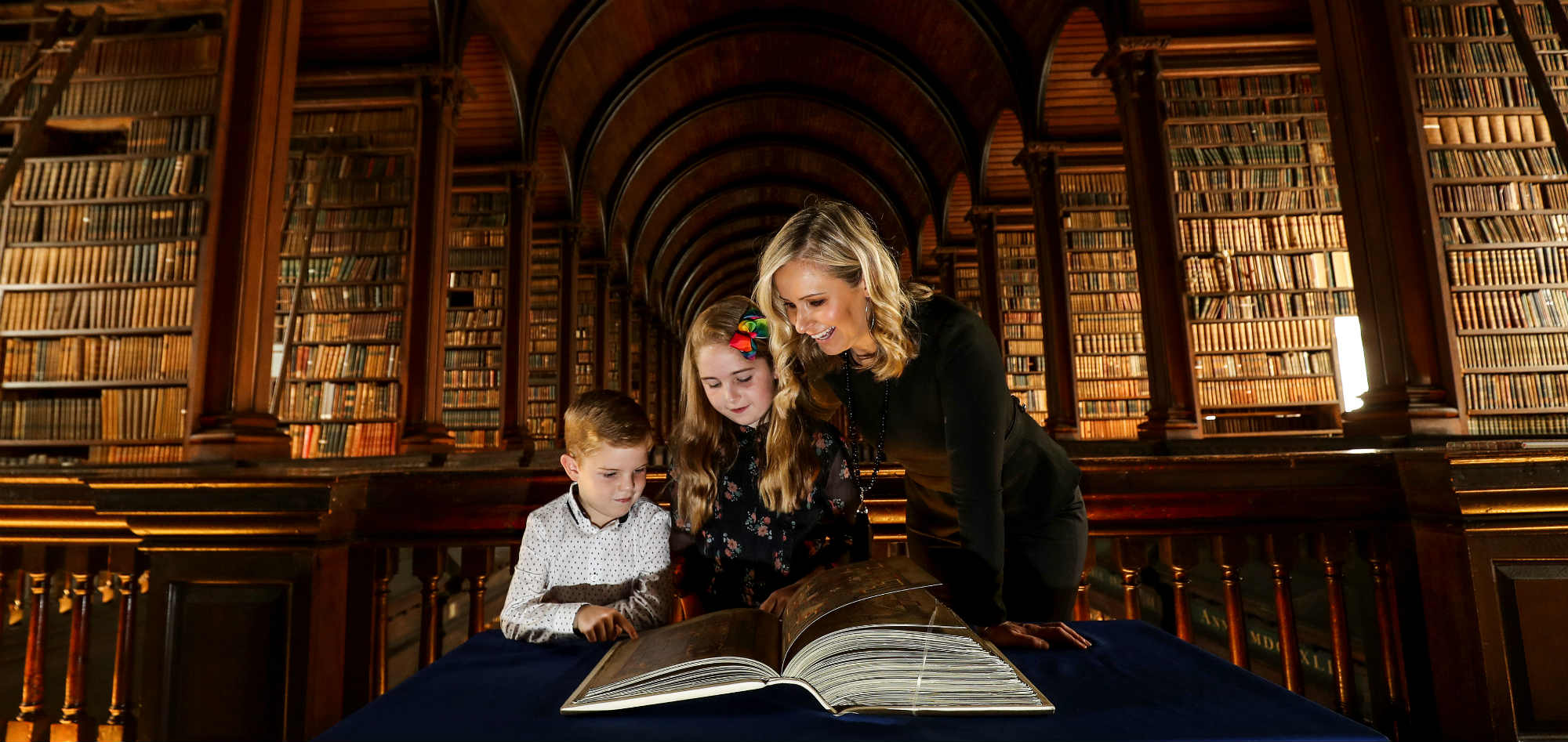 The Book of Kells is undoubtedly a national treasure and last year Trinity launched a competition inviting people to share their interpretation of this cultural icon.
That inaugural Book of Kells Creative competition produced 1,500 budding artists and writers - aged from three to 83 - and now this year's competition has been launched by new judge, RTE news anchor Sharon Ní Bheoláin.
Artistic
The competition is open to all, with judges looking for modern and innovative written and artistic interpretations of the animals depicted in the Book of Kells. Closing date for entries is November 30th. Ní Bheoláin, a Trinity graduate of Irish studies, joins a panel of judges that includes Senator Lynn Ruane and Dr Rachel Moss, Associate Professor, Head of Department, Department of History of Art and Architecture.
The competition comprises two categories - art, where participants are asked to share a modern and innovative drawing, sketch or painting inspired by the Book of Kells, and writing, which invites participants to write a poem or short story also centred on the animals in the manuscript.
Prizes
There is a range of prizes to be won in each category for individuals, schools, clubs and societies, including cash prizes, VIP trips, certificates of merit and a special invitation to the awards ceremony, which takes place on campus in January 2019.
Bank of Ireland and Irish Rail are partners with Trinity on the initiative.
*For more information visit here