Annual Institutional Quality Report (AIQR)
The Annual Institutional Quality Report (AIQR) is a requirement of Quality & Qualifications Ireland (QQI) and is part of the Cyclical Review Policy for Higher Education Institutions.
The AIQR is an annual report about internal quality assurance that institutions provide to QQI. The AIQR template has been developed with reference to the ENQA (the European Association for Quality Assurance in Higher Education) European Standards and Guidelines, upon which QQI's Core Statutory Quality Assurance Guidelines are based. You can find out more about the AIQR process on the QQI website or by clicking on the image below.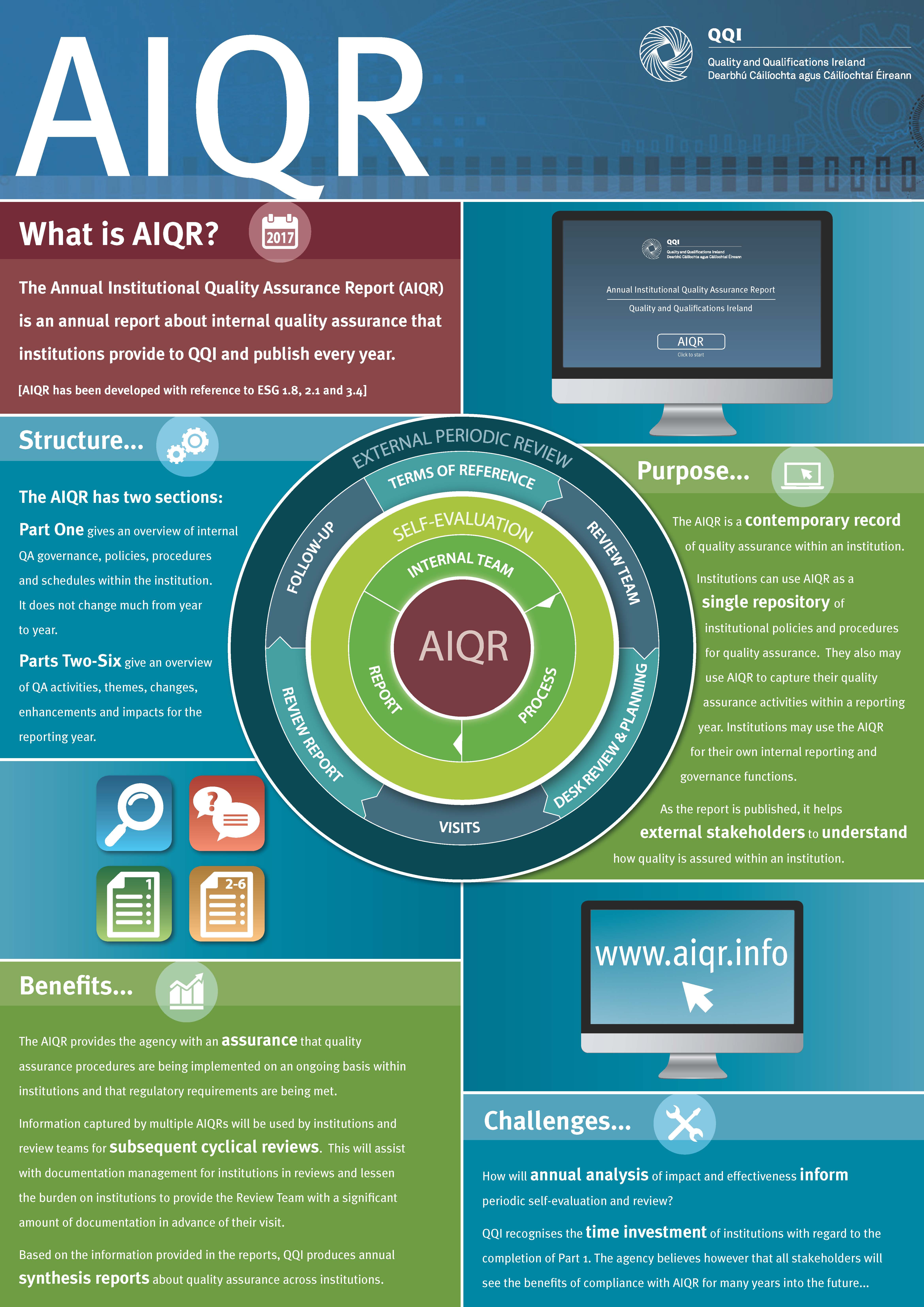 The Annual Institutional Quality Report (AIQR) for Trinity with respect to the period 1 September 2015 - 31 August 2016 is now published on the QQI website.
The AIQR is in two parts:

Part 1 meets QQI requirements under S29 of the QQI Act and outlines the institutional quality assurance procedures. It acts as a centralised resource for Trinity approved policies and procedures in compliance with the QQI Core Statutory Requirements and European Standards Guidelines. It is a useful resource for Schools, programmes or administrative areas undergoing professional or statutory body or professional registration body reviews.
Parts 2-6 of the AIQR have a focus on quality review and quality enhancement.