News
Congratulations
Congratulations to 2016 TCD postgraduate diploma (dysphagia) graduate Aline Prikladnicki who has recently been accepted onto a PhD programme in the Federal University (UFRGS) in Porte Alegre, Brazil. Good luck Aline!
Vitalstim Plus Course
A two day course on Vitalstim electrical stimulation and sEMG feedback in dysphagia treatment was held in the Department of Clinical Speech and Language Studies on March 12th & 13th 2018. The course was a combination of theory and practice. It was attended by over ten speech and language therapists working in clinical practice.
New Online Dysphagia Course
An online CPD course has recently been released which may be of interest to clinicians working with dysphagia. Critical Thinking in Dysphagia Management is delivered by Dr. Ianessa Humbert and Dr. Emily Plowman from the University of Florida. This course can be taken in it's entirity or in content bundles. $250 until June 1st 2017. Take course here: https://hopeisinthescience.thinkific.com.
Free Online Webinar on Electrical Stimulation of Swallowing
The National Foundation of Swallowing Disorders (NFOSD) are collaborating with Dysphagia Grand Rounds to deliver a free webinar on Thursday 11th May. It is entitled "To E-stim or Not to E-stim". Clinicians are advised to read this article prior to the webinar https://www.ncbi.nlm.nih.gov/pmc/articles/PMC1790908/.
TCD Taught MSc (Dysphagia) 2017/2018 Application Deadline: April 30th 2017.
Interested in a taught MSc in Dysphagia? See a sample of previous dysphagia research conducted by our alumni here. Come join us in the Trinity Dysphagia Centre in the Department of Clinical Speech and Language Studies in 2017-2018. Other specialist clinical strands are also offered. More information from cslspostgraduate@tcd.ie or see further information here.
Department of Clinical Speech and Language Studies, TCD, Postgraduate Research Seminar Thursday 30th March 2017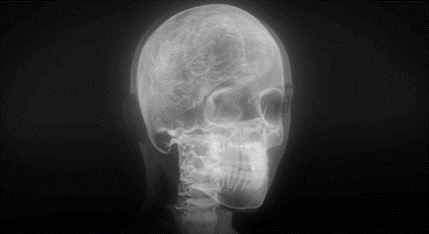 Current TCD postgraduate (MSc and PhD) students within the department of clinical speech and language studies will present their research on a range of topics relating to dysphagia, voice and communication. Speech and language therapists, health and social care professionals (HSCPs) and students are all welcome to attend this free event. Timetable here and registration below. Thanks to Nutricia and Fresenius Kabi who will sponsor lunch for attendees.
European Society of Swallowing Disorders (ESSD) 2017 Conference, Barcelona
This year's ESSD Congress will be a World Congress with representative from DRS, The Japanese Dysphagia Society and Europe. Deadline for abstract submission is 15th May 2017. Abstract submission is now open and preliminary programme available. Deadline for Early Bird Registration 15th March 2017.
New Online CPD Course in Instrumental Dysphagia Evaluation
The Department of Clinical Speech and Language Studies in Trinity College Dublin announces a new online continuing professional development (CPD) course in Instrumental Dysphagia Evaluation. This course has been designed both for speech and language therapists and any health and social care professionals with an interest in dysphagia. Applications are now open for this online CPD course. Course details are available here: https://www.tcd.ie/slscs/continuing-professional-development/
Effects of oral stimulation for oral feeding in preterm infants
Read the recently published Cochrane review paper from Zelda Greene, Dr. C. O'D'onnell and Dr. Margaret Walshe. This paper has received much attention from the World Health Organisation and from the National Institute for Health and Care Excellence (NICE). The paper also featured in a recent Evidently Cochrane blog. Well done to all.
December 2016 Graduation Ceremony
Congratulations to taught MSc students who graduated on December 8th 2016!!