Conny OpitzAdjunct Assistant Professor
coopitz@tcd.ie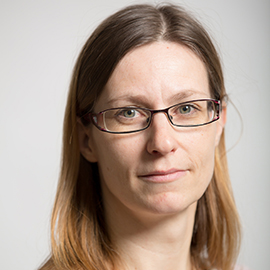 Biography
I teach Russian language and culture, linguistics and translation studies at the Department of Russian and Slavonic Studies. I previously held the positions of Thomas Brown Lecturer in Russian (TCD, 1998-2001) and East German Lektor (DCU, 1995-1998), and have also lectured in foreign language pedagogy (Mary Immaculate College, 2013). My first degree (roughly equivalent to an MA) was in translation with German, Russian and English, and my degree-level thesis (Leipzig University, 1998) was a process-oriented study of translation into L2 German. I earned my PhD in Applied Linguistics from TCD (2011) for my study of L1 attrition and L2 acquisition in German adult bilinguals in Ireland. My current research investigates adult multilingual development of various populations (ab initio language learners, professional language users) from a complex dynamic systems perspective. In 2013, I co-edited a special issue of the International Journal of Bilingualism entitled Dynamics of First Language Attrition across the Lifespan (with Esther de Leeuw and Dorota Lubińska), as well as a volume entitled Negotiating Linguistic, Cultural and Social Identities in the Russian World (with Sarah Smyth; Peter Lang). I recently won a Trinity Long Room Hub Research Incentive Grant to conduct a meta-study of multilingual identity development in adult migrants. My administrative duties include postgraduate supervision, team coordination of the school-wide Peer-learning programme, and the management of some elements of the departmental outreach programme. I serve on the executive boards of three national associations (Irish Association for Russian, Central and East European Studies (IARCEES, President 2015-), Irish Association of Applied Linguistics (IRAAL) and One Voice for Languages (OVLF)).
Publications and Further Research Outputs
Opitz, C., Learner language destabilization and relearning: Complex patterns?, AAAL, Toronto, 21-24 March 2015, Conference Paper
Opitz, Conny, A Dynamic Perspective on Late Bilinguals' Linguistic Development in an L2 Environment, International Journal of Bilingualism, 17, (6), 2013, p701-715, Journal Article, 2013 DOI
Smyth, Sarah & Conny Opitz, Negotiating Linguistic, Cultural and Social Identities in the Russian World, Bern, Peter Lang, 2013, 1 - 339pp Book, 2013 DOI
Research Expertise
My research interests are in the area of applied linguistics, particularly in relation to adult multilingual development. In relation to my teaching practice, I am particularly interested in collaborative, co-constructive learning.
Awards and Honours
Trinity Long Room Hub Research Incentive Grant 2015/16
Co-investigator in ESRC-funded seminar series 2014-2017