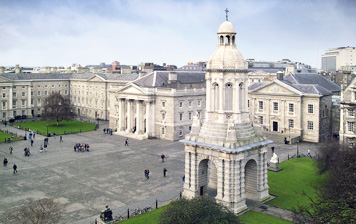 Department of Economics
Economics was first taught in Trinity College in 1832 when Mountifort Longfield was appointed to the newly established Chair of Political Economy, a chair endowed by the then Church of Ireland Archbishop of Dublin, Dr. Richard Whately. The Economics Department has a strong research record, with a particular emphasis on applied economics.
News
Armenian, Austrian and Irish Students Awarded Grattan PhD Scholarships
The School of Social Sciences and Philosophy recently awarded three prestigious Grattan Scholarships which support exceptional PhD students who are committed to understanding and improving society through their research, teaching and education.
2015 Nobel Prize winner in economics visits Trinity
The Student Economic Review and College Historical Society had the privilege of hosting the 2015 Nobel Prize Winner in Economics. Angus Deaton recently in Trinity. Students and academics alike filled the GMB to watch the Princeton Professor receive the Gold Medal for Outstanding Contribution to Discourse and hear his address.
TCD Economist awarded prestigious Research Council New Horizons award
Prof. Eleanor Denny, an associate in the Economics Department at TCD, has been awarded a large Irish Research Council grant to develop her research in the area of behavioural economics and energy consumption.
In The Spotlight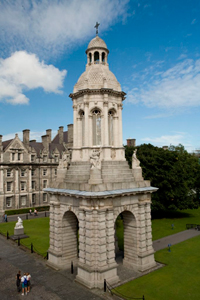 Now Accepting Postgraduate Applications
We are now accepting applications for the M.Sc. in Economics and PhD programme

The Grattan Scholars
PhD Scholarship Programme with the aim of advancing cutting-edge social science research and teaching.