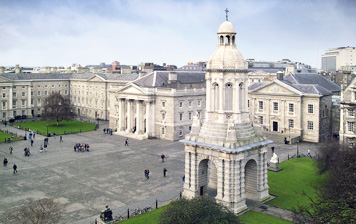 Department of Economics
Economics was first taught in Trinity College in 1832 when Mountifort Longfield was appointed to the newly established Chair of Political Economy, a chair endowed by the then Church of Ireland Archbishop of Dublin, Dr. Richard Whately. The Economics Department has a strong research record, with a particular emphasis on applied economics.
News
School participates in Trinity Week 2016 University Challenge
School of Social Sciences and Philosophy's Team comes 4th in University Challenge event chaired by Brian Dobson. Participants included Head of School (Prof Gail McElroy), Head of Economics (Prof Francis O'Toole), Head of Philosophy (Prof Paul O'Grady) and Head of Administration (Ms Olive Donnelly) and Economics academic (Prof Paul Scanlon).
30th Student Economic Review Celebrated with Reunion of Alumni
The 30th volume of the Student Economic Review (SER) was celebrated with a landmark event when committee members from each of the past twenty-nine years were invited to attend its launch.
Professors Richard Layte and William Phelan awarded Fellowship
Congratulations to Richard Layte (Sociology) and William Phelan (Political Science) who have been elected to Fellowship of the University. Research achievement or scholarship of a high order is the primary qualification for Fellowship.
In The Spotlight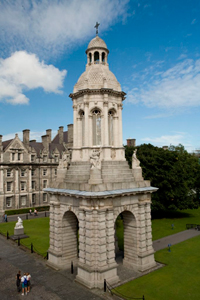 Now Accepting Postgraduate Applications
We are now accepting applications for the M.Sc. in Economics and PhD programme

The Grattan Scholars
PhD Scholarship Programme with the aim of advancing cutting-edge social science research and teaching.