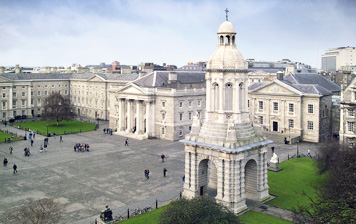 Department of Economics
Economics was first taught in Trinity College in 1832 when Mountifort Longfield was appointed to the newly established Chair of Political Economy, a chair endowed by the then Church of Ireland Archbishop of Dublin, Dr. Richard Whately. The Economics Department has a strong research record, with a particular emphasis on applied economics.
News
Professor Carol Newman publishes paper in the European Economic Review
Professor Carol Newman, with John Rand, University of Copenhagen; Theodore Talbot, Centre for Global Development; Finn Tarp, UNU-WIDER and University of Copenhagen, has published a paper on 'Technology Transfers, Foreign Investment and Productivity Spillovers' in the European Economic Review. The paper explores the relationship between foreign direct investment (FDI) and the productivity of host country domestic firms.
School of Social Sciences and Philosophy Newsletter
Our third annual alumni newsletter highlights some of the key achievements of staff and students and aims to provide an overview of the activities being undertaken by the School.
Economics Students Elected to Scholarship, 2015
The Department of Economics is delighted to extend its congratulations to Samuel Alexander Thomas Johnston (PPES), Patrick Lavelle (PPES), Matt Murtagh-White (PPES), Luca Graziadei (TSM), Eimear Flynn (TSM), Míde Ní Ghríofa (TSM) and Christopher Swords (TSM) who were announced as new Scholars of the College. They were among the 67 Scholars announced by the Provost on Trinity Monday, 13th April.
In The Spotlight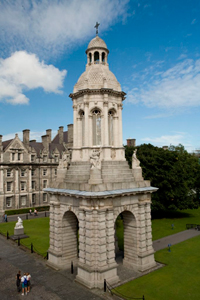 Now Accepting Postgraduate Applications
We are now accepting applications for the M.Sc. in Economics and PhD programme

The Grattan Scholars
PhD Scholarship Programme with the aim of advancing cutting-edge social science research and teaching.