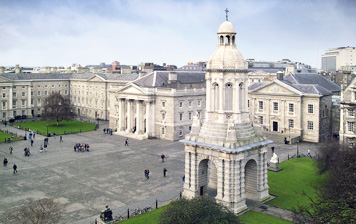 Department of Economics
Economics was first taught in Trinity College in 1832 when Mountifort Longfield was appointed to the newly established Chair of Political Economy, a chair endowed by the then Church of Ireland Archbishop of Dublin, Dr. Richard Whately. The Economics Department has a strong research record, with a particular emphasis on applied economics.
News
Restrict free markets and other freedoms may be curtailed
Economics Professor John O'Hagan Examines Restriction of Free Markets In a recent Irish Times article Prof O'Hagan argues that free choice in the market should be abandoned only in the most compelling of cases and that once you start to restrict what people can buy other freedoms may be curtailed.
Trinity Teaching Award for Postgraduate Students
Economics Postgraduate Student Wins Trinity Teaching Award Congratulations to Alan Walsh who was recently presented with the 2014-2015 Trinity Teaching Award for Postgraduate Students in recognition of the substantial contribution he has made to undergraduate teaching and learning.
Trinity and Cambridge University debate Impact of a Brexit on EU
Teams from Trinity College Dublin and Cambridge University debated the motion This House Believes that a Brexit would be good for the EU at the recent Student Economic Review debate co-hosted with the College Historical society (The Hist).
In The Spotlight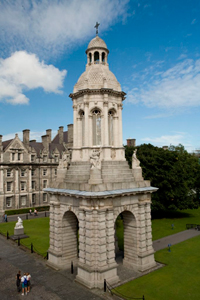 Now Accepting Postgraduate Applications
We are now accepting applications for the M.Sc. in Economics and PhD programme

The Grattan Scholars
PhD Scholarship Programme with the aim of advancing cutting-edge social science research and teaching.