Studying Classics at Trinity
Welcome to TCD Classics
Classics is by nature multidisciplinary, bringing together the study of the language and literature, philosophy, history, art history and archaeology of the Greek and Roman world. The Department is committed to excellence in both teaching and research, and our staff are all dedicated teachers and well-known for their research in fields as diverse as Neoplatonic philosophy, Bronze Age archaeology, Hellenistic poetry and history, Early Latin literature, classical Latin poetry, and Roman construction.
Classics at Trinity has a long and distinguished history, numbering Oscar Wilde among its famous past students. It is unique in Ireland in having separate Chairs in Greek and in Latin, and in offering a specialised programme in Ancient History and Archaeology.
Dr Hazel Dodge, Head of Department
News & Events
29/10/14 – Dr. Giorgos Papantoniou (TCD)
"At the Crossroads of Empire: The Socio-Political and Cultural Landscape of Cyprus from Classical to Hellenistic Times", present as part of the Classics Research Seminar series
Take a look at the latest edition of our Alumni Newsletter 2014-2015 to keep up to date with the most recent events in the Department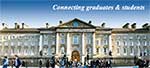 Tuesday 28th October: Launch of GradLink Mentoring Programme
Junior Sophister students of the Departments of History, Classics and History of Art are invited to attend the launch of the School of Histories and Humanities GradLink Mentoring Programme on Tuesday 28th October at 6.45pm in the Trinity Long Room Hub.
'Hermathena' is pleased to announce the publication of two new companion issues of the journal - 'Philosophy and Mathematics I' (No. 190 [Summer 2011]) and 'Philosophy and Mathematics II' (No. 191 [Winter 2011]) - guest-edited by Dr Peter Larsen (Trinity College Dublin) and Dr Eleni Kaklamanou (University of Cyprus), and including papers from the John J. Cleary Memorial Conference held in Trinity College Dublin in May 2010.
Click here for further details.