The Trinity Centre for Asian Studies organises regular public lectures, seminars and outreach activities. This page contains links to information about events that have been organised by the Centre or in association with its members. Events are open to all and free of charge unless otherwise indicated. Please email tcas@tcd.ie for further information about any events or conferences listed below.
Public Lectures & Seminars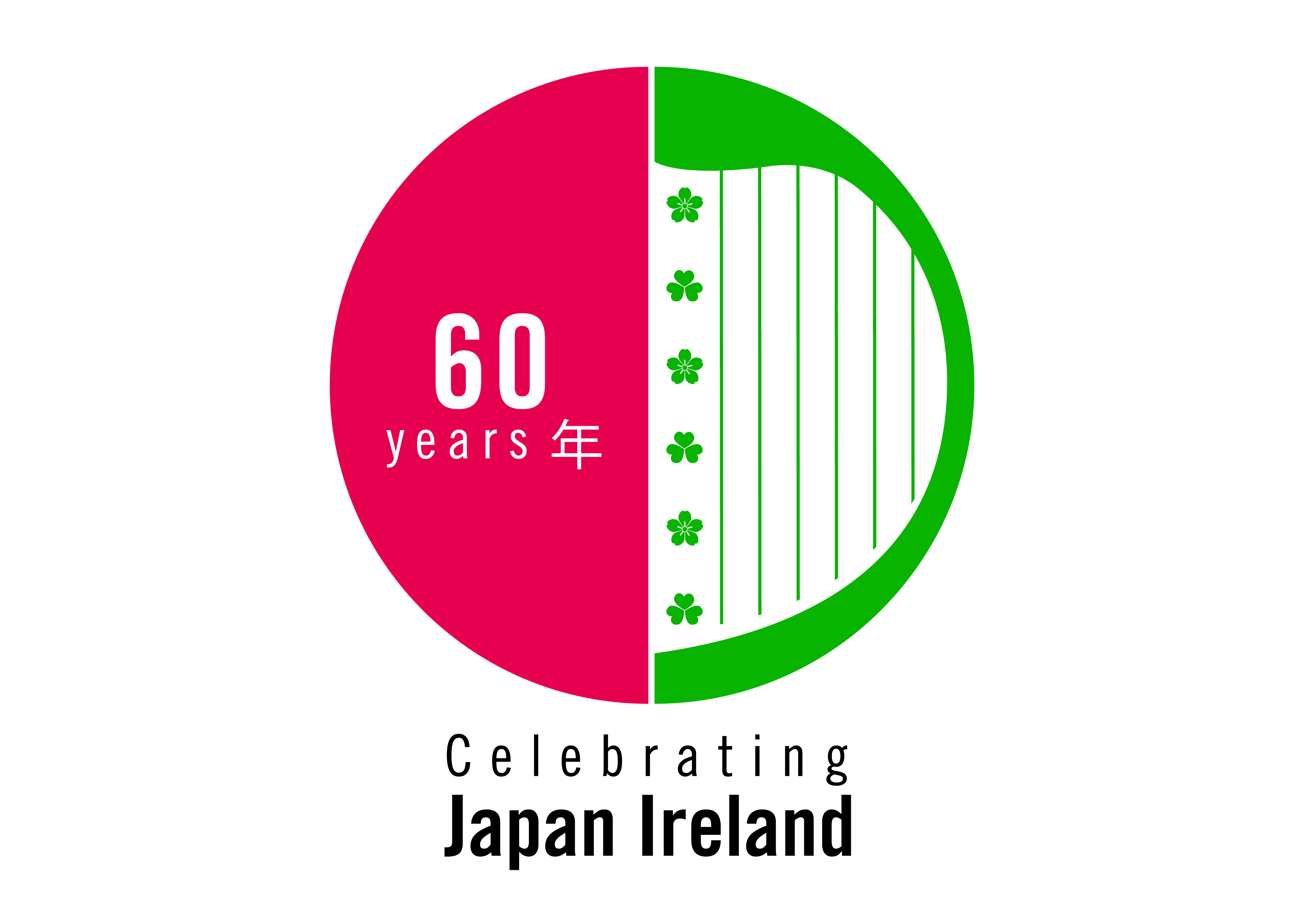 Monday 6 November 2017, 6.30pm - 8pm, "From 'Far East' to 'East Asia' in Global English Academic and Societal Discourse". TCAS Public Evening Lecture, with guest speaker Dr Kenn Nakata Steffensen. The dominant use in English of the words "East Asia" as a collective designation for Greater China, the two Koreas, Japan, and sometimes Vietnam is a relatively recent outgrowth of cold war era US scholarship. The previously dominant term "Far East" reflects a Eurocentric worldview, which was politically problematic in Japan and expedient for lesser 19th century European powers and post-war America to avoid. Through the influence of Karl Ritter, the German-speaking world and Scandinavia, like Japan, tended to conceive of the region as "East Asia", whereas Britain and France thought, spoke and wrote in terms of "Far East". "East Asia" was thus a counter-hegemonic concept developed on the margins of the colonial world order, which arguably entered post-war Anglograph scholarship through Japanese. Just as Heidegger hinted that his philosophy had Japanese "hidden sources", the proliferating East Asia discourses today conceptually originated as part of Japan's modernisation process and rise as the first non-Western great power. It was a disruptive resignification attaching new and positive meanings to the European idea of Asia, rejecting the externally ascribed and objectivating identity of "Far East", asserting subjectivity and agency. This presentation traces the genealogy of the contemporary idea of East Asia through Karl Ritter's Ost-Asien, his student Élisée Reclus' politicised use of Asie orientale, the migration of the Japanese ideas of East Asia (Tō-A 東亜 from the 1880s and Higashi Ajia 東アジア after 1945) from meteorology and geography to political discourse, and from there to the dreaming spires of Harvard.
Dr Nakata Steffensen (Irish Research Council Marie Skłodowska Curie Fellow, UCD) is a philosopher whose primary research interest is in social and political thought in modern Japan, the political philosophy of the wartime Kyoto School in particular. He taught in the Department of Philosophy at University College Cork (2010-2014) and the University of Tokyo (2015-2017). Part of a series of activities taking place in Trinity in 2017 to mark 60 years of Japan-Ireland relations. Venue: Neill Theatre, Trinity Long Room Hub.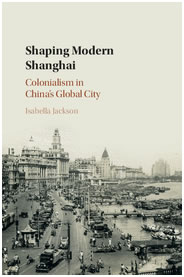 Wednesday 15 November 2017. 6.30pm - 8pm. TCAS Public Evening Lecture and Book Launch of "Shaping Modern Shanghai: Colonialism in China's Global City" by Dr Isabella Jackson (Cambridge: Cambridge University press, 2017). Shaping Modern Shanghai provides a new understanding of colonialism in China through a fresh examination of Shanghai's International Settlement. This was the site of key developments of the Republican period: economic growth, rising Chinese nationalism and Sino-Japanese conflict. Managed by the Shanghai Municipal Council (1854–1943), the International Settlement was beyond the control of the Chinese and foreign imperial governments. Jackson defines Shanghai's unique, hybrid form of colonial urban governance as transnational colonialism. The Council was both colonial in its structures and subject to colonial influence, especially from the British empire, yet autonomous in its activities and transnational in its personnel. This is the first in-depth study of how this unique body functioned on the local, national and international stages, revealing the Council's impact on the daily lives of the city's residents and its contribution to the conflicts of the period, with implications for the fields of modern Chinese and colonial history. Venue: Neill Theatre, Trinity Long Room Hub.
Monday 19 February 2018. 6.30pm, Neill Theatre, Trinity Long Room Hub. Trinity Centre for Asian Studies Public Evening Lecture by Dr Adrian Tien, Dr Isabella Jackson and Dr Heidi Wang, "China in the Year of Dog". Join us for this special celebration of Chinese New Year!
Tuesday 13 March 2018. 6.30pm, Neill Theatre, Trinity Long Room Hub. Trinity Centre for Asian Studies Public Evening Lecture, with guest speaker HE Siti Hajjar Adnin, Ambassador of Malaysia to Ireland.
Monday 26 March 2018, 6.30pm, Neill Theatre, Trinity Long Room Hub. Trinity Centre for Asian Studies Public Evening Lecture, with guest speaker Dr Daniel Kadar.
Conferences & Exhibitions
International Japanese Studies Symposium

30 Nov - 2 Dec 2017

Japanese Studies in a global context: "The art of friendship"

This international symposium seeks to open up the field of Japanese arts, humanities and social sciences research within a comparative, international perspective. Co-organised by Osaka University and Trinity College Dublin, it explores key aspects of contemporary Japanese Studies from the late Meiji period to the present day, and seeks to foster closer relationships between Japanese and Irish researchers of Japan.

Contemporary Japanese Studies is a multi-faceted area of scholarship which addresses topics in philosophy, sociology, economy and political science, modern history, literature and linguistics, theatre, musicology, art history, design and film studies. The date of this symposium marks the 60th anniversary of the establishment of diplomatic relations between Japan and Ireland – an auspicious opportunity to mark and celebrate the art of friendship as exemplified through the work of scholars working in these fields in both countries.
Podcasts
Previous Events
12 October 2017. "Business between Ireland and China". TCAS Lunchtime Seminar with guest speakers Padraic Brennan (Head of Business Banking Development) and Chen Tian (Senior Vice President, Foreign Direct Investment) from the Bank of Ireland to the first in this year's lunchtime seminar series.  The TCAS Lunchtime Seminar Series brings guest speakers from business, trade and industry to the table for an informal presentation and Q&A.
18 September 2017. Trinity Centre for Asian Studies Public Evening Lecture Series. "The Underside of Japan": Capitalism, Empire, and the Production of Space in Modern East Asia, 1895-1972. Dr Yijiang Zhong,Tokyo University. This lecture explored spatial production in modern East Asia. It focuses on the origin and operations of the idea "the Underside of Japan" or "Ura-Nihon." The term refers to the Sea of Japan side of the Japanese archipelago in contrast to the area facing the Pacific Ocean, known as the Upper-side (Omote-Nihon). The idea "the Underside of Japan" emerged in the context of late Meiji industrialization and discussions of civilization and progress. This talk explores how it came to be identified, in spatial proximity and ideological association with the Asian continent, as bleak, stagnant, and backward in contradistinction to the bright and progressing Upper-side, the embodiment of Japan's modernity. Yijiang Zhong is associate professor of the Institute for Advanced Studies on Asia, the University of Tokyo. He is a historian of modern Japan with major research interests in religion, nation(alism), and space. His first book, "The Origin of Modern Shinto in Japan: the Vanquished Gods of Izumo" (Bloomsbury 2016), looked at how early modern developments of Shinto both enabled and compromised the construction of the modern nation-state in Meiji Japan (1868-1912). While examining "space," he also closely follows the globalization of Japan's higher education.
1 June 2017. TCAS Lunchtime Seminar by Paul Costigan, General Manager Asia Pacific, DecaWave. Paul Costigan is a leading semiconductor executive with global experience. Former CEO at Senseg, he was previously the chief operating officer and president of the Asia-Pacific region for Movidius. Prior to that, he was the chief operating officer of Chipidea Microelectronica S.A., based in Lisbon. Mr Costigan is known as the co-founder and chief executive officer of Massana, a Dublin- and Palo Alto-based fabless semiconductor firm focused on the Gigabit Ethernet market that was acquired by Agere Systems (now part of LSI Corp.) in 2003. Paul Costigan began his career as a GSM chipset developer for Alcatel. He holds an MSEE degree from Northeastern University and a BE degree from University College, Dublin.
8 June 2017. TCAS Public Evening Lecture, Neill Theatre, Trinity Long Room Hub. Sino-US relations in the Trump era by Professor Sam Crane, Williams College, Massachusetts. Since coming into office, the Trump administration has reversed itself on several of its campaign positions regarding China. It turns out China will not be labeled a "currency manipulator," and the US government will continue to adhere to the "One-China policy." Also, suggestions that the US might back away from its close alliances with Japan and South Korea have been superseded by events. What does the apparent inconsistency and uncertainty of US policy toward China portend for East Asian international relations in the coming years? Sam Crane is W. Van Alan Clark '41 Third Century Professor in the Social Sciences at Williams College in Massachusetts. He teaches courses on contemporary Chinese politics, East Asian international politics, and ancient Chinese philosophy. His most recent book - Life, Liberty, and the Pursuit of Dao: Ancient Chinese Thought in Modern American Life (Wiley, 2013) - draws ideas from classical texts of Confucianism and Daoism and applies them to controversial social issues (abortion, same sex marriage, end of life questions) current in the US today.
9 May 2017. "Briefing on Indonesia" by His Excellency Dr Sukma, Indonesian Ambassador to the United Kingdom and Ireland. Trinity Centre for Asian Studies Public Evening Lecture. His Excellency Dr. Rizal Sukma assumed his position as the Indonesian Ambassador to the UK and Ireland in February 2016. He was the first Indonesian to receive the Nakasone Award, in July 2005, and named one 100 Global Thinkers in 2009 by Foreign Policy magazine. Dr Sukma has published three books: Security Operations in Aceh: Goals, Consequences, and Lessons (Washington, DC: East-West Centre, 2004); Islam in Indonesia's Foreign Policy (London: Routledge, 2003), and Indonesia and China: The Politics of a Troubled Relationship (London: Routledge, 1999).
11-12 April 2017, Trinity Creative. The Music of Silence: Its Interpretation and Performance. Can silence be musical? Putting this question differently, can music exist when there is silence? The answer to this question depends on what "silence" really means and how it is interpreted culturally and musically. Different cultures respond to this question differently. Trinity Centre for Asian Studies and the Department of Music collaborated in exploring the role of silence in music, setting out to show that true silence in the sense of a "complete absence of sound" does not exist and, using Chinese, Japanese, Korean as well as Western music (classical and contemporary) as examples in performance, demonstrate that different musical traditions have different culture-unique interpretations for something like silence. Further details about Trinity Creative. The full event programme is available here.
3 April, 2017. TCAS Public Lecture Series in Asian Studies. A Timely Passion for 'Printed Things': Chester Beatty's Collection of Surimono Prints, by Dr Mary Redfern, Chester Beatty Library. From 3 March to 27 August, the Chester Beatty Library celebrated the 60th anniversary of formal diplomatic relations between Japan and Ireland with an exhibition of surimono prints from its permanent collections. Privately commissioned by individuals and poetry clubs for exchange at New Year or on other occasions of note, these luxurious prints embody the cultivated taste of the literati circles of Edo Japan. It was the refinement and quality of surimono  (lit: 'printed things') that caught the eye of Sir Alfred Chester Beatty. When Beatty began to collect Japanese prints in earnest in the mid-1950s, he recognised the unique appeal of surimono. While other collectors were busily fighting over their larger cousins—the better-known and commercially produced ukiyo-e—Beatty was able to amass an impressive collection. Examining the formation of the Library'scollection of surimono and the role played by Beatty's advisor, Jack Hillier, this lecture considered the place of these prints within the institution Beatty was then establishing. Mary Redfern was appointed Curator of the East Asian Collections at the Chester Beatty Library in October 2015. Prior to completing her PhD on imperial tableware and diplomatic dining in Meiji-era Japan at the University of East Anglia, she worked as assistant curator for East Asian collections at the Victoria and Albert Museum, the National Museum of Scotland and Bristol City Museum and Art Gallery. Mary curated the Chester Beatty's Library's exhibition, 'The Art of Friendship: Japanese Surimono Prints'.
March 2017. Manga Hokusai Manga Travelling Exhibition. The Japan Foundation's travelling exhibition Manga Hokusai Manga: Approaching the Master's Compendium from the Perspective of Contemporary Comics was hosted by TCAS as part of the university's celebrations marking the 60th anniversary of Japan-Ireland diplomatic relations, in association with the Embassy of Japan and Experience Japan. Press release. Further information on the exhibition.
27 March, 2017. TCAS Public Lecture Series in Asian Studies. Seizo Sugawara, Eileen Gray's enduring collaborator by Ruth Starr, Trinity College Dublin. This lecture considered Eileen Gray's position in the early 20th century at the intersection of an Irish and European perception of Japonisme with the reality of lacquerwork as actually practiced by Japanese masters. It explored the central role of Seizo Sugawara's influence on Eileen Gray's emerging aesthetic. Ruth Starr is a lecturer in the Arts of Japan at Trinity College Dublin. Her research interests include aspects of Japonisme in Ireland with particular reference to lacquerware and Eileen Gray.
6 March, 2017. TCAS Lunchtime Seminar. What do Chinese Christians think about politics? Political support and liberal democratic values among young urban Protestants by Dr Phil Entwistle, UCD. Protestant Christianity has grown rapidly in in China in recent decades, raising the question of what effect this will have on the country's society and politics. This lunchtime seminar focused on what political values and attitudes do Protestants hold, and how these differ from those of non-Protestants.  Dr Entwistle is Lecturer in Chinese Studies in the School of Languages, Cultures and Linguistics at University College Dublin. 
9 February, 2017. Dublin Chinese New Year Festival public lecture. How do we connect Years of the Rooster to environmental protection in the People's Republic of China and why does it matter? by Dr Heidi Ningkang Wang-Kaeding. This lecture tracked back to 1957, the first year of the Rooster in the People's Republic, and explored representative events from each Year of the Rooster to demonstrate the trend of environmental protection (or destruction) of various political actors.  Dr Heidi Ningkang Wang-Kaeding is Assistant Professor in Asian Politics in the Department of Political Science and the Trinity Centre for Asian Studies at Trinity College Dublin.
20 February, 2017. TCAS Lunchtime Seminar. The Epicentre of the Meiji Literary Translation Boom, by Dr James Hadley, Trinity Centre for Literary Translation. Japan's modern history of literary translation is generally held to have begun in the Meiji period, when the near isolationism of the previous two centuries gave way to an enthusiastic importation of ideas from the expansionist powers of Europe and North America. While technical, diplomatic, and philosophical translation was undertaken from before the beginning of the Meiji period, literary translation was not undertaken widely until the latter two decades of the nineteenth century. When it did begin, the translation of literary works originally written in European languages fostered substantial change in native Japanese literary norms, and continues to play an important role in the Japanese literary system as a whole. This event was part of a series of activities held in Trinity College celebrating 60 years of diplomatic relations between Japan and Ireland in 2017.
6 February, 2017. Dublin Chinese New Year Festival public lecture. A century of Years of the Rooster: Vignettes of a changing China by Dr Isabella Jackson. Traditionally, people are warned to expect bad luck in their own year of the Chinese zodiac, so those born in the year of the rooster should beware in 2017. This lecture traced the life of an imaginary character born in the year of the rooster 1909, looking at how China changed in each year of the rooster during her lifetime, and how these changes would affect her. Dr Isabella Jackson is Assistant Professor in Chinese History in the Department of History and the Trinity Centre for Asian Studies at Trinity College Dublin.
30 January, 2017. TCAS Public Lecture Series 2016/17. Chinese New Year Celebration: China in the Year of the Rooster. Celebrating the Chinese New Year – the Year of the Rooster – with Adrian Tien, Isabella Jackson and Heidi Wang-Kaeding from the Trinity Centre for Asian Studies. This public lecture comprised three short talks, each tackling an aspect of China or Chinese related to the theme of the rooster.
31 January, 2017. Dublin Chinese New Year Festival public lecture. Chinese eating and drinking: A linguistic and cultural perspective by Dr Adrian Tien. While the acts of eating and drinking may seem universal, the cultural underpinnings of eating and drinking certainly vary from culture to culture. Eating and drinking in some cultures occupy a special place, sometimes to the point of reverence. Chinese cuisine is world renowned, but it isn't often that people go beyond the gastronomic pleasures in an attempt to understand why eating and drinking in Chinese hold a privileged place in Chinese culture. This lecture delved into the acts of eating and drinking in Chinese culture through linguistic evidence that attest to the culture-uniqueness of these acts.  Dr Adrian Tien is Sam Lam Associate Professor in Chinese Studies and Programme Director of the M.Phil. in Chinese Studies at Trinity College Dublin.
26-28 January 2017. Eco-Urbanites: International Multidisciplinary Symposium in Comparative Urban Studies. This symposium brought together a range of experts who will approach the growth of the city through their own particular lens – as architects, urban geographers, sociologists and historians, linguists, policy-makers and engineers. Contemporary urbanism locates the study of the city within a social framework, where the nature of city living is scrutinised, and issues of justice, equity and well-being are at the heart of understanding what cities are and can become. In other words, despite the differences in scale, cities in Japan and Ireland are understood as spaces within which intense human interaction occurs, often fleeting yet always constant. Visit the dedicated Eco-Urbanites symposium website: www.eco-urbanites.com. Download the symposium programme and the symposium slides. We gratefully acknowledge the generous support of the Japan Foundation in the organisation of the Eco-Urbanites symposium. This event was the first in the series of activities to be held in Trinity College in 2017 which celebrate 60 years of diplomatic relations between Japan and Ireland.
19 January, 2017. TCAS Lunchtime Seminar. Media and Medical Equipment in the Republican Shanghai, 1912-1949, by Meishan Zhang, doctoral researcher, Trinity Centre for Asian Studies. Republican Shanghai (1912-1949) has been an important area of investigation for its distinctive treaty-port environment. Politically, public health provided an important avenue for the expansion of foreign authority to face social and environmental challenges which were caused by the expanding population and required institutional intervention. Culturally, Shanghai was the centre of the Chinese media, which enabled the exchange of medical knowledge, the dissemination and discussion of policies and especially the promotion of medical products and services. For the development of medical science, the rapidly developing industry and commerce supported the mass-production and importing of medical products. This talk examined the significant roles that medical equipment and media were playing as material and cultural vehicles, and how they made health issues more Chinese or Shanghainese in the newly forming medical system among the public, medical institutes and the government against a multicultural background.
5 December, 2016. TCAS Public Lecture Series in Asian Studies. Rakugo: Traditional Storytelling in Contemporary Japan by Dr Till Weingärtner, Lecturer in Japanese Studies, University College Cork. As an art of Japanese storytelling that involves relaying past events from Japanese history, the majority from the Tokugawa Period (1603-1868), Rakugo storytelling might initially appear to be an anachronism. Dressed in a Kimono, the lone performer entertains the audience with very traditional comic monologues, thereby evoking a feeling of nostalgia and longing for the past. As methods of entertainment have progressed and become more elaborate and varied, many critics have previously forecast the death of Rakugo. However, it is still very much alive in the 21st century: Performers, fans and journalists even speak of a new "Rakugo Boom". This talk was followed by an English-language performance of Rakugo.
29 November 2016, TCAS Lunchtime Seminar. TCAS Lunchtime Seminar, Do the right thing: Chinese expressions of moral duty and practical necessity, by Dr Carlotta Sparvoli, Lecturer in Contemporary Asian Studies, School of Asian Studies, University College Cork. This seminar focused on the notions of sense, sensibility and practical necessity in Chinese, highlighting the different paradigms that underpin the notion of necessity in China and the West. It explored how different types of necessity are embodied in two natural classes of words, retrievable at a cross-linguistic level. In the Chinese modal system, the duty-necessity contrast play a particularly significant role and is lexicalized in two words of different grammatical status: the auxiliary yīnggāi 应该and bìxū 必须, which is often described as an adverb. These two terms represent the prototypical elements of two distinct classes of modals, deontic and anankastic, and which are described in Li Jinxi (1924), Lü Shuxiang (1942) and Gao Mingkai (1948), under the labels of yīngrán 应然 (duty) and bìrán 必然 (necessity). Dr Sparvoli showed how these two classes of words have symmetrical distinctive features and are related to the different semantic contribution of these modalities.

10 October 2016, TCAS Public Evening Lecture Series, Current Developments in the East Asian and Chinese Economies by Professor Kai KAJITANI, Graduate School of Economics, Kobe University, Japan. In this public evening lecture, Professor Kajitani addressed the current state of the East Asian economy and discussed the role of the Chinese economy in this context as well as in the world economy. This lecture examined the issues surrounding the accumulation of capital in the Chinese economy and its potential impacts, exploring the objectives and prospects of Chinese economic policy. Professor Kajitani, a leading international scholar, specialises in the study of Chinese Economics, Development Economics and Comparative Economics, and has published extensively in these areas. In association with the Embassy of Japan in Ireland. 
5 September 2016, TCAS Launch of the Penguin English translation Tales of Ise, one of the seminal works of Japanese literature, by Peter MacMillan. Trinity Long Room Hub, Neill Theatre. Along with the Tale of Genji and One Hundred Poets, One Poem Each, The Tales of Ise is considered one of the three most important works of Japanese literature. A poem-tale collection from the early Heian period, it contains many stories of amorous adventures, faithful friendship and travels in exile, framing the exquisite poems at the work's heart. The Tales of Ise has influenced waka, Noh, tales and diaries since the time it was written, and is still the source of endless inspiration in novels, poetry, manga and cartoons. This volume has been translated by Peter MacMillan and includes a preface by the renowned Japanologist Donald Keene. Organised in association with the Embassy of Japan in Ireland.
Download our Events Archive 2014/15, 2016/17