Research
The Trinity Centre for Asian Studies has an international reputation for excellence in research and scholarship in a range of specific areas. As an active interdisciplinary research centre, we seek to foster collaboration across the university among colleagues who are engaged in research related to Asia, to attract the very best scholars in the field to Trinity, and to collaborative with individuals and groups across the world, funded by a range of national and international sources.
Shaping Modern Shanghai: Colonialism in China's Global City (Cambridge University Press)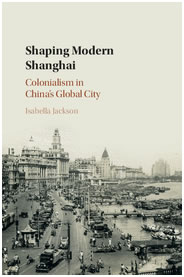 This new volume by TCAS historian Dr Isabella Jackson provides a new understanding of colonialism in China through a fresh examination of Shanghai's International Settlement. This was the site of key developments of the Republican period: economic growth, rising Chinese nationalism and Sino-Japanese conflict. Managed by the Shanghai Municipal Council (1854–1943), the International Settlement was beyond the control of the Chinese and foreign imperial governments. Jackson defines Shanghai's unique, hybrid form of colonial urban governance as transnational colonialism. The Council was both colonial in its structures and subject to colonial influence, especially from the British empire, yet autonomous in its activities and transnational in its personnel. This is the first in-depth study of how this unique body functioned on the local, national and international stages, revealing the Council's impact on the daily lives of the city's residents and its contribution to the conflicts of the period, with implications for the fields of modern Chinese and colonial history.

IRC New Foundations Award 2017: Understanding China, Greater China and beyond - A linguistic perspective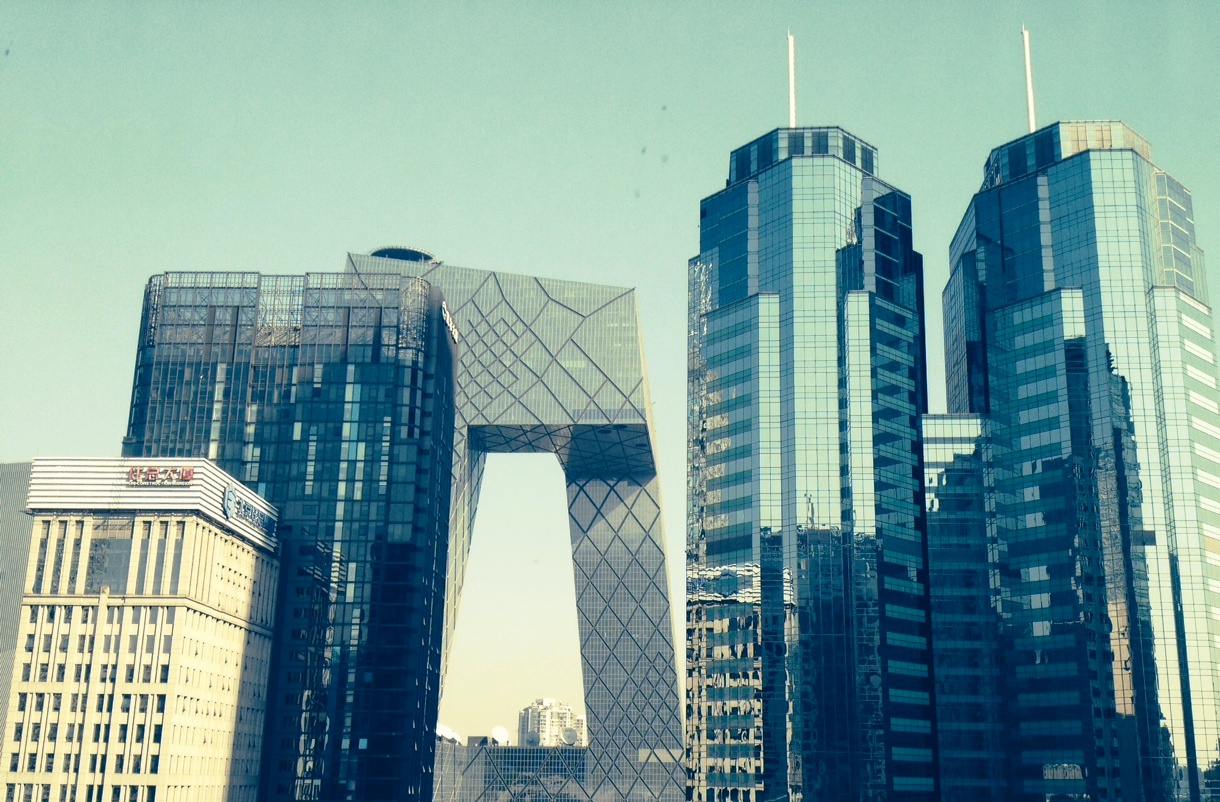 People talk about China as an emerging political and economic power. It is thus natural that people have wanted to understand China and Chinese better. However, Chinese may be best understood not in terms of their politics or economics but their culture, as reflected by their language. Funded by the Irish Research Council, this project seeks to identify and analyse culturally significant lexical concepts in Chinese - or cultural key words – in order to better grasp how Chinese "think, live and behave" and, therefore, understand how to better engage with Chinese. A linguistic tool called the Natural Semantic Language (NSM) is used to elucidate the meanings of key words identified. Principal Investigator: Prof. Adrian Tien.
Jean Monnet network (2014-2017) on European identity formation and how Europe is viewed from China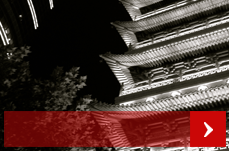 TCAS is a partner, along with the Centre for European Studies at Guangdong University of Foreign Studies, Guangzhou, in a European Commission funded Jean Monnet network (2014-2017) on European identity formation, which includes a research strand on how Europe is viewed from China. The network's target group are young researchers (doctoral students, potential doctoral students and early-career researchers). TCAS will be hosting a summer school for doctoral students in July 2017 as well as the project's final conference. Lead Investigator: Dr Lorna Carson. Project website: www.euromec.eu
Chinese Music on Campus project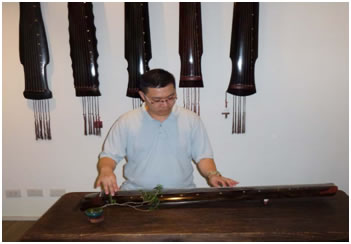 This ambitious project, funded by the Provost's Visual & Performing Arts Fund and directed by Prof. Adrian Tien, seeks to establish Chinese music at Trinity as an important part of musical and cultural tradition on our campus. Through it, we will see the beginning of a Chinese music appreciation group which, in turn, will lead to the eventual creation of a Chinese music ensemble and a Chinese orchestra at Trinity. But why Chinese music? Apart from being a most unique musical tradition, it is a very different kind of music from Irish music or other Western musics. Chinese music is increasingly attracting international attention, and has always been positioned at the very heart of the Chinese culture since ancient times. It would be no exaggeration to say that a better appreciation of Chinese music will go a long way in understanding Chinese culture!
The Semantics of Chinese Music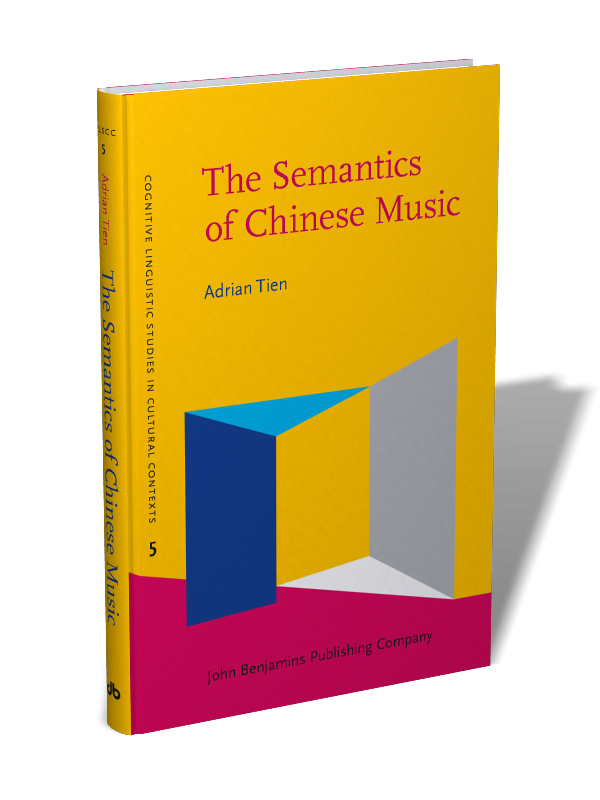 Music is a widely enjoyed human experience. It is, therefore, natural that we have wanted to describe, document, analyse and, somehow, grasp it in language. This book surveys a representative selection of musical concepts in Chinese language, i.e. words that describe, or refer to, aspects of Chinese music. Important as these musical concepts are in the language, they have been in wide circulation since ancient times without being subjected to any serious semantic analysis. In this recently published volume by Prof. Adrian Tien (John Benjamins, 2015, 303 pp.), a Natural Semantic Metalanguage (NSM) approach is used to formulate semantically and cognitively rigorous explications. Readers will be able to better understand not only these musical concepts but also significant aspects of the Chinese culture which many of these musical concepts represent. This volume contributes to the fields of cognitive linguistics, semantics, music, musicology and Chinese studies, offering readers a fresh account of Chinese ways of thinking, not least Chinese ways of viewing or appreciating music. This volume represents trailblazing research on the relationship between language, culture and cognition.
In-depth: Debating Chinese Child Slavery: Child Protection in 1930s Shanghai
Isabella Jackson, Assistant Professor in Chinese History at Trinity College Dublin, has been awarded a Royal Irish Academy Charlemont Grant as part of her research project on mui tsai in Shanghai.

In 1936 the Shanghai City Government Police Bureau called for the voluntary registration of all 'female slaves' in the city. The government was responding to international and local pressure to clamp down on the practice of Chinese families adopting 'younger sisters' or mui tsai to work as domestic servants, sold by parents who could not afford to keep them.
Professor Jackson says that while there is not a huge amount of knowledge about why this practice began, by the 18th century it was widespread in China. The practice of adopting a mui tsai is said to have originated from Southern China but as people migrated to other areas in China and further afield, even to San Francisco and Australia, the practice continued there. During the 19th century the practice came under increasing scrutiny. While some girls were sold unknowingly into trafficking, others suffered abuse at the hands of their adopted families.
"Some people would sell their daughters to traffickers believing that they would be placed into nice middle class families while actually they would be fed into prostitution. Within the household, there are many interviews with women who remember being abused by the head of the household or people who were supposed to be their brothers or the mother of the household beating them or sexually abusing them; this is not to say that this was happening everywhere –some of them would have been given better life opportunities – but as a result of the girls being placed in such vulnerable positions, many of them remember being treated badly."

When criticism of the 'younger sister' practice first arose in Hong Kong in the 1870s, Professor Jackson says the dominant response within Chinese society was to defend the system, saying that it was an alternative to infanticide and the neglect of children. The interference of the Hong Kong Government in 'traditional practices' was viewed with contempt. Ironically in later years, the one child policy would change the traditionally low value attached to daughters. Increased scrutiny around the adoption of mui tsai was driven in part internationally by Clara Hazlewood, a British woman who found out about the practice and campaigned against it in Britain. She raised awareness of the plight of mui tsai in the British parliament where Winston Churchill spoke about the issue. The League of Nations, which at the time had an anti-slavery committee, heard about this controversy and decided that it should become part of its campaigning activities, which then propelled the problem into a global issue. When the system came under renewed scrutiny in the 1930s, Professor Jackson points to an increased level of disagreement in Chinese communities.

"One of the things I want to investigate is why scrutiny of the system died away and then resurged in the 1930s. By that point it seems that there was much more disagreement among the Chinese communities. There were some people who still saw it as a widespread practice - the dominant classes often had mui tsai themselves so they thought it was acceptable - but there was now a new reforming younger generation who were very aware of China being criticised internationally and didn't like the way that this made them look, so they started campaigning against mui tsai."

Professor Jackson's research project explores the way in which anti-mui tsai campaigns saw the emergence of civil society in China and reflect the growing influence of international civil society through organisations such as the League of Nations. This tension between diverging responses to traditional practices in the 1930s will be the focus of Professor Jackson's research when she visits Shanghai in July 2016, a research trip which will be funded by the Royal Irish Academy Charlemont Grant. Professor Jackson's research brings a renewed focus to debates about the existence and nature of the public sphere in China, in the context of humanitarian concerns.