Trinity 360
Enda Bates
TRINITY 360 will be a newly commissioned composition of spatial music for multiple loudspeakers and performers, including many performing groups associated with Trinity, to be presented as a large-scale live event in the Front Square of Trinity. As well as the immersive live performance, this performance will be filmed and recorded to create a 360 virtual reality presentation and surround sound recording of the event.
Enda Bates
Enda Bates is a composer, musician, producer and academic at Trinity College Dublin where he lectures on the Music & Media Technologies Programme. His music has been performed by, among others, the Crash Ensemble, the RTÉ National Symphony Orchestra, Kate Ellis, Chamber Choir Ireland, Anne La Berge, Concorde, Trio Scordatura, Ensemble Mise-en, the Doelen Quartet, and New Dublin Voices. He has received various commissions and awards including the 37th Florilege Vocal de Tours, the 2008 Irish National Choir of the Year competition, the 2009 Gaudeamus Music Prize shortlist and the 2010 Música Viva Competition. He is a founder member of the Spatial Music Collective and an active performer, both of his own work and with other performers and groups such as the Spook of the Thirteenth Lock.
Follow Enda's blog here to learn about Enda, the background to the project and the project updates.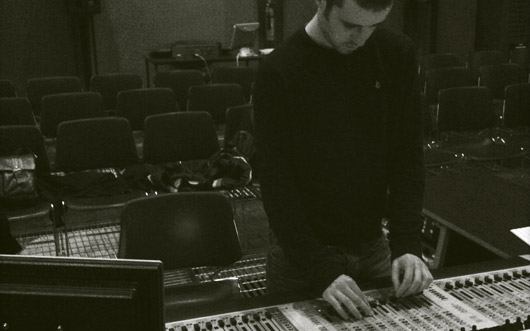 Enda Bates Courtesy of the artist