Siobhan McDonald- Future Breath
Future Breath is a new project comprised of a series of enquiries into Environmental change – such as city pollution, toxicity and its impact on our health and ecosystems. The project takes the form of an installation and light projection to explore the human experience of climate change. Future Breath is about the importance of the air we breathe and the unmistakable threat to plants and nature we face in the wake of climate change. Breath, after all, is a symbiosis between man and environment, man, and plants. Pollution is a major cause of cell damage in the respiratory system. I am combining the story of Irish Wild Plants with scientific research to show how plants will be our guides, representing the lungs of the city and life itself amidst environmental destruction. For this project, I will create an innovative multi-media work that connects the breathing pores and DNA of plants to the body that is Trinity College. Three hundred years after the first collection of plants were archived in TCD's Herbarium, my fieldwork will reveal the secrets of plants and their ability to survive.
Siobhan McDonald
Artist Biography: http://www.siobhanmcdonald.com
Siobhan McDonald holds a Masters in Visual Arts Practices from IADT and has been an Artist in Residence at the School of Science (2013 – 2018.) Her projects employ an interdisciplinary approach that manifests in many forms including painting, drawing, film and sound. Using diverse methodologies, Siobhan works collaboratively with historians, scientists & composers on projects combining ideas of interaction on the natural world and materiality.
In 2017 she received a Bursary Award from The Arts Council of Ireland and was a recipient of the Creative Ireland Award "Imagining Ireland in the UK, Creative Ireland,' to respond to The Black Pig's Dyke. In 2017 her exhibition "Crystalline" was selected by the United Nations in Paris to promote climate change. Residencies for 2017 include the European Space Agency and the Centre Culturel Irlandais. Upcoming projects include a solo exhibition: The National Trust-Fox Talbot Museum, UK and an exhibition at "Adorning our Biosphere," in association with the Centre for Contemporary Art, Devon 2018 and a solo show at Limerick City Gallery in 2019. Her projects are supported by the Institute of Physics, Culture Ireland, The Arts Council, The European Research Council and are found in many international and national collections such as OPW, Bank of Ireland New York and Dublin, Allied Irish Banks, The Ulster Museum, University College Dublin.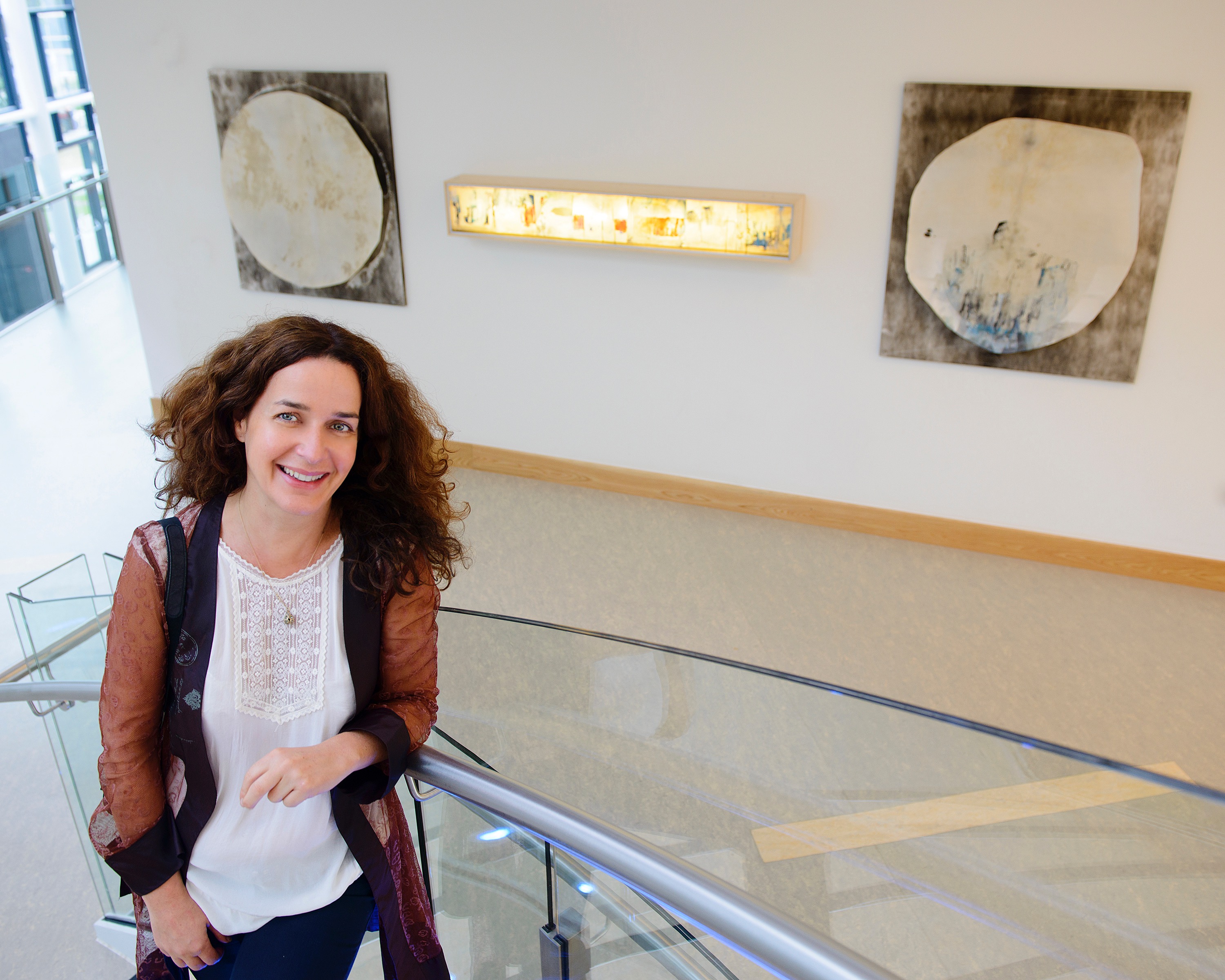 Siobhan McDonald, Image courtesy of the artist