Dylan Tighe- Pasolini's Salò Redubbed
A research and development project towards the creation of a cross-disciplinary performance based on a live redubbing of Pier Paolo Pasolini's controversial 1975 film Salò, or the 120 Days of Sodom. This project aims to transpose the source film, which updates the Marquis de Sade's novel to Mussolini's fascist Republic of Salò, to create a new context and script referencing institutional abuse and confinement in Ireland in an attempt to understand and raise questions about the nature of the ideology underpinning church and State abuse and its contemporary legacy and resonances. Trinity College Dublin will be at the heart of this creative inquiry, serving as an incubator of ideas which will ultimately shape and feed directly into the performance, bringing the expertise of a range of thinkers to bear on practical developmental research in collaboration with actors, designers and a musician. Pasolini's Salò Redubbed cuts across theatre, live art, film and music and thematically crosses various fields including humanities, sociology, social policy, politics, and human rights. The modus-operandi is to "translate" the film line by line, scene by scene, sound by sound, and to perform this new version live in sync to the original film, creating in effect a new and experimental work which hopes to open up new perspectives on a subject of vital relevance to Irish society while also pushing the boundaries of theatre form and practice.
Dylan Tighe
Dylan Tighe is a theatre-maker, actor, and singer-songwriter from Dublin. He holds a BA in Spanish and Italian from Trinity College Dublin (1st) and an MA in Performance Making from Goldsmiths, University of London (Distinction). Productions include: No Worst There is None inspired by the work and life of Gerard Manley Hopkins (Best Production Irish Times Theatre Awards 2009 and nomination for Best Director), The Trailer of Bridget Dinnigan - a collaboration with Blanchardstown Traveller Development Group and The Irish Traveller Movement to create a new version of Lorca's The House of Bernarda Alba featuring a cast of Irish Traveller women, RECORD - a music-theatre performance critiquing the medical model of mental health, and Medea/Medea - winner of the Gate Theatre London/Headlong New Directions award 2009.  Dylan has performed with many Irish companies including the Abbey Theatre, Fishamble, Rough Magic and toured extensively internationally with Dead Centre, Pan Pan and Slovenian company Via Negativa.  Record (RTÉ Drama on One), a radio-play based on his stage show of the same name, was nominated for the Prix Europa 2013. Pulse Music / Ceol Cuisle (RTÉ Drama on One) created with musician Seán Mac Erlaine and exploring the imagination of Michael Hartnett was nominated for the Prix Nova 2015. He contributed an essay to That Was Us: Contemporary Irish Theatre and Performance (Oberon) and a chapter to Performance, Madness and Psychiatry (Palgrave). Dylan has released two albums, most recently Wabi-Sabi Soul in 2016.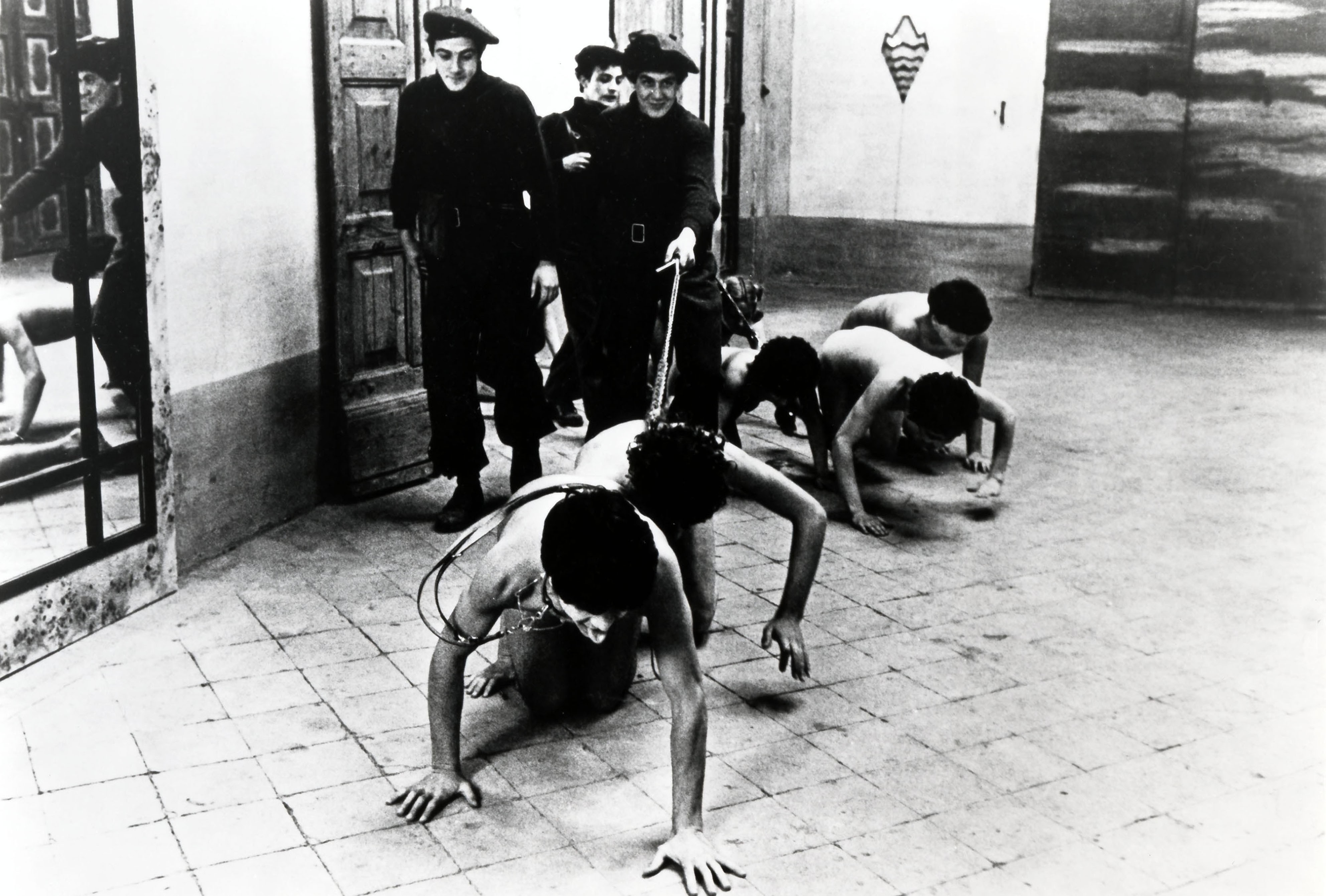 Salò o le 120 giornate di Sodoma Year 1975 Director Pier Paolo Pasolini
Photo 12 / Alamy Stock Photo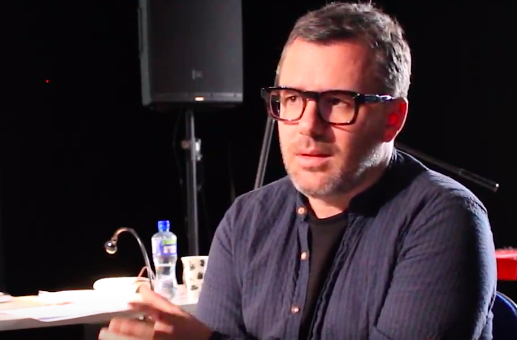 Dylan Tighe, 2018