The Music of Silence: its interpretation and performance
Can silence be musical? Putting this question differently, can music exist when there is silence? The answer to this question depends on what "silence" really means and how it is interpreted culturally and musically. Different cultures respond to this question differently. Trinity Centre for Asian Studies and the Department of Music collaborate for the first time in this exciting event, exploring the role of silence in music like it has never been done before. It sets out to show that true silence in the sense of a "complete absence of sound" does not exist and, using Chinese, Japanese, Korean as well as Western music (classical and contemporary) as examples in performance, we will demonstrate that different musical traditions have different culture-unique interpretations for something like silence. Through a series of high-quality and original musical performances by musicians from these cultures, we will explore the central theme of silence, or something like silence—how silence is created, controlled, destroyed, present at the heart of cacophony, ephemeral, and ontologically problematic, given its inaudibility.

The events will open with an introductory talk by Adrian Tien, exploring the question of silence in music both in interpretation and in performance. . American composer and flautist Susan Stenger, a student of John Cage, will discuss and demonstrate various aspects of silence in more recent Western musical compositions. There will be performances of Chinese, Japanese and Korean music showcasing something like silence in these music traditions. Through performances on synthesisers, Richard Duckworth will demonstrate silence as it is understood in digital music. Adrian Tien's piano recital will take us through various uses of silence in piano music.

Adrian Tien
was born in Taiwan and grew up in Australia. He is a recipient of the title, Queen's Trust Achiever (QTA), bestowed by her Majesty's representative the Governor General of Australia in 1997. Adrian received extensive training as a pianist, carillonneur, musicologist and linguist. He has won many international music grants and he is a prizewinner at several music competitions. Adrian has performed widely, giving world concert tours. In 2002, he was a special guest pianist performing in front of the Parliament House, Canberra, attended by the Australian Prime Minister. In 2000, Adrian's CD, Yes, it rings a bell!, was released by Move Records in Melbourne. Adrian is a prolific composer and arranger of carillon music. He is the author of a recent book, The Semantics of Chinese Music: Analysing selected Chinese musical concepts (John Benjamins 2015).4

Richard Duckworth
born in London, is an audio engineer and sound artist based in Dublin, Ireland. Richard's work explores the re-integration of analogue and hybrid analogue/digital technologies into creative arts practice through the staging of live performances and events. Richard has collaborated with musicians, composers, sculptors, video artists, actors, experimental filmmakers, animators, and writers. As a composer, Richard has created original sound designs and compositions for theatre and a number of CD releases. Richard's work has been programmed at the Fringe Festival (Dublin, Ireland), The Free Fringe Festival (Amsterdam, Holland), Ideopreneurial Entrephonics II (Dublin, Ireland), CBGBs (New York City, US), Culture Night (Dublin, Ireland), The Shep (Glastonbury, UK), The Odeon (Alkmaar, Holland), The Project Arts Centre (Dublin, Ireland), Webster Hall (NYC, USA), and Organism (Williamsburgh, NY, US)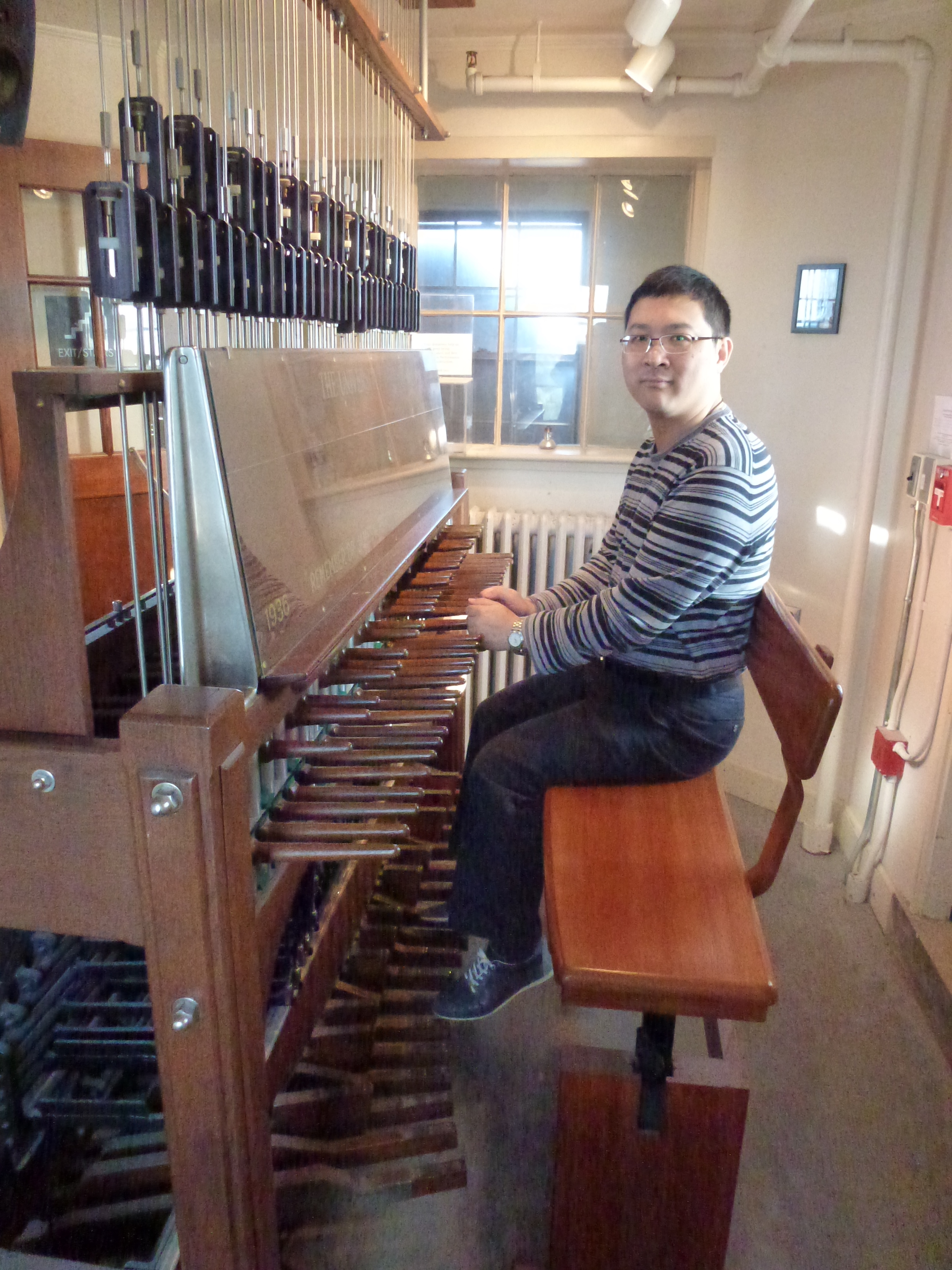 Adrian Tien, Image courtesy of the artist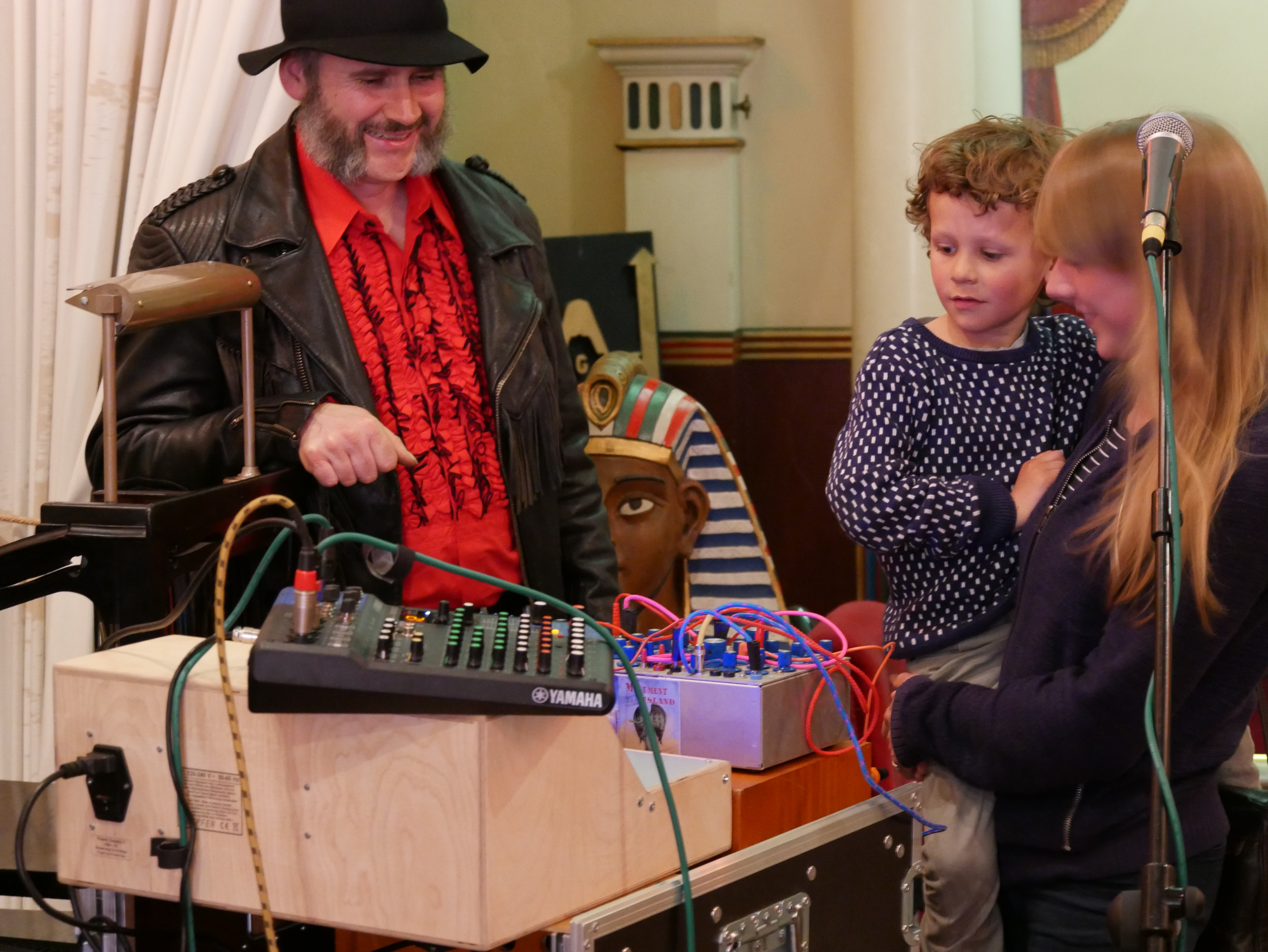 Richard Duckworth, Image courtesy of the artist