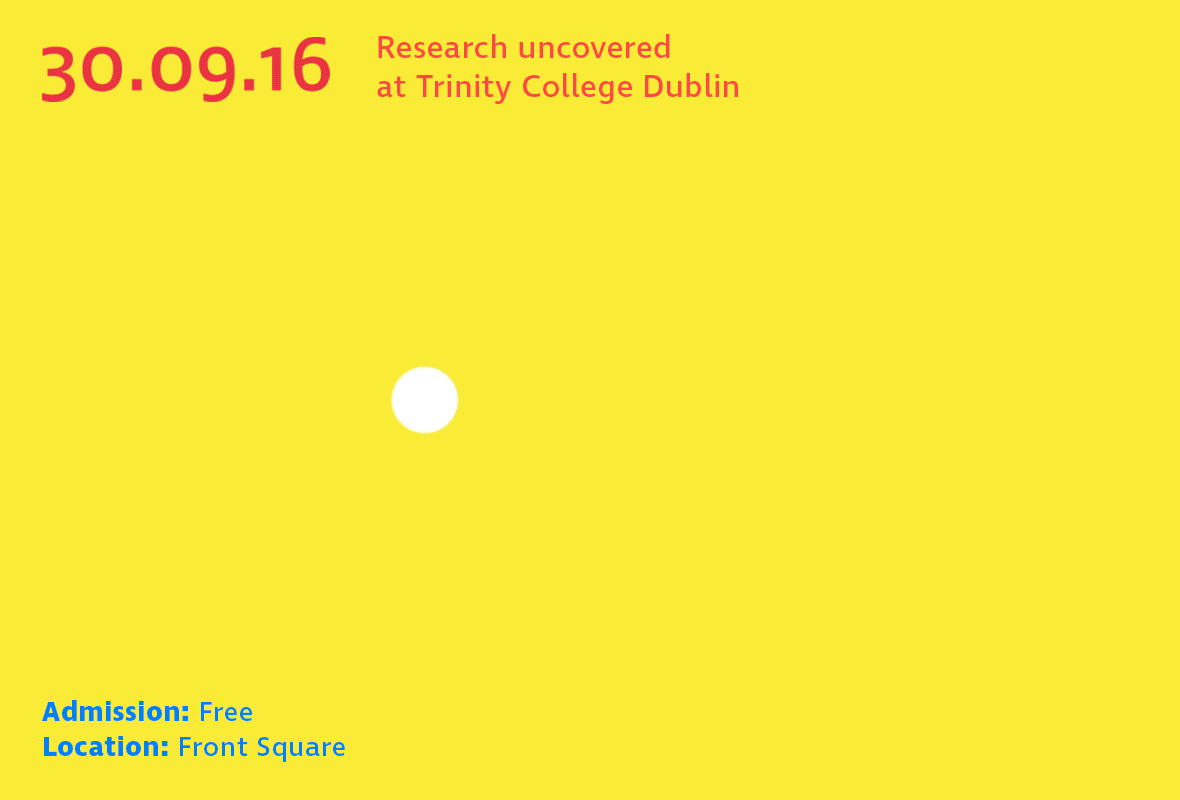 Friday 30th September from 5pm to 9pmPROBE: RESEARCH UNCOVERED AT TRINITY COLLEGE DUBLIN
A free evening of music, talks, performance, films, food, experiments and workshops that explore the fascinating research that is shaping our world.
Meet the people whose gripping work will change our lives, solve major global issues, and lead to a safer, healthier and more equal society. Explore solutions to society's biggest problems and learn about cutting-edge thinking through debates, interactive workshops, cooking workshops, secret screenings and much more.
Examine your brainwaves, listen to the sun, watch parasites hatch from their eggs, uncover the hidden secrets of the Book of Kells and a lot more at this pop-up festival in Trinity's Front Square – complete with music on the main stage from Carol Anne McGowan and Stomptown Brass.
CLICK HERE TO DOWNLOAD THE PROGRAMME OF EVENTS

Probe is free and is open to everyone of all ages. Are you interested in coming? Register below and we'll be sure to keep you in the loop. Be sure to scroll down this page to check out some of our ticketed events!
Tickets
A small handful of the events at Probe are ticketed (but still free)... to register for these events, please explore the links below and book yourself a spot if you see anything you like!



This European Researchers' Night project is funded by the European Commission under the Marie Skłodowska-Curie actions.
Probe_A5_Brochure_DRAFT_20.09.16_17.18.pdf