Rise to Power
Mathgamain was treacherously assassinated in 976, and was succeeded by his brother Brian. Brian began by punishing his brother's killers and spent the early years of his reign securing his powerbase in Munster, before turning his eye towards greater prizes.

His ambitions aroused the opposition of Máel Sechnaill, king of Tara, who had aspirations to rule all of Ireland. But by 1002 Brian had gained the upper hand through astute political and military manoeuvring. He then led several campaigns to subdue the northernmost kingdoms, forcing all the important kings of Ireland to submit to him. During this period Brian forged a close alliance with the church of Armagh, and was commemorated in the Book of Armagh as Imperator Scotorum (Emperor of the Irish).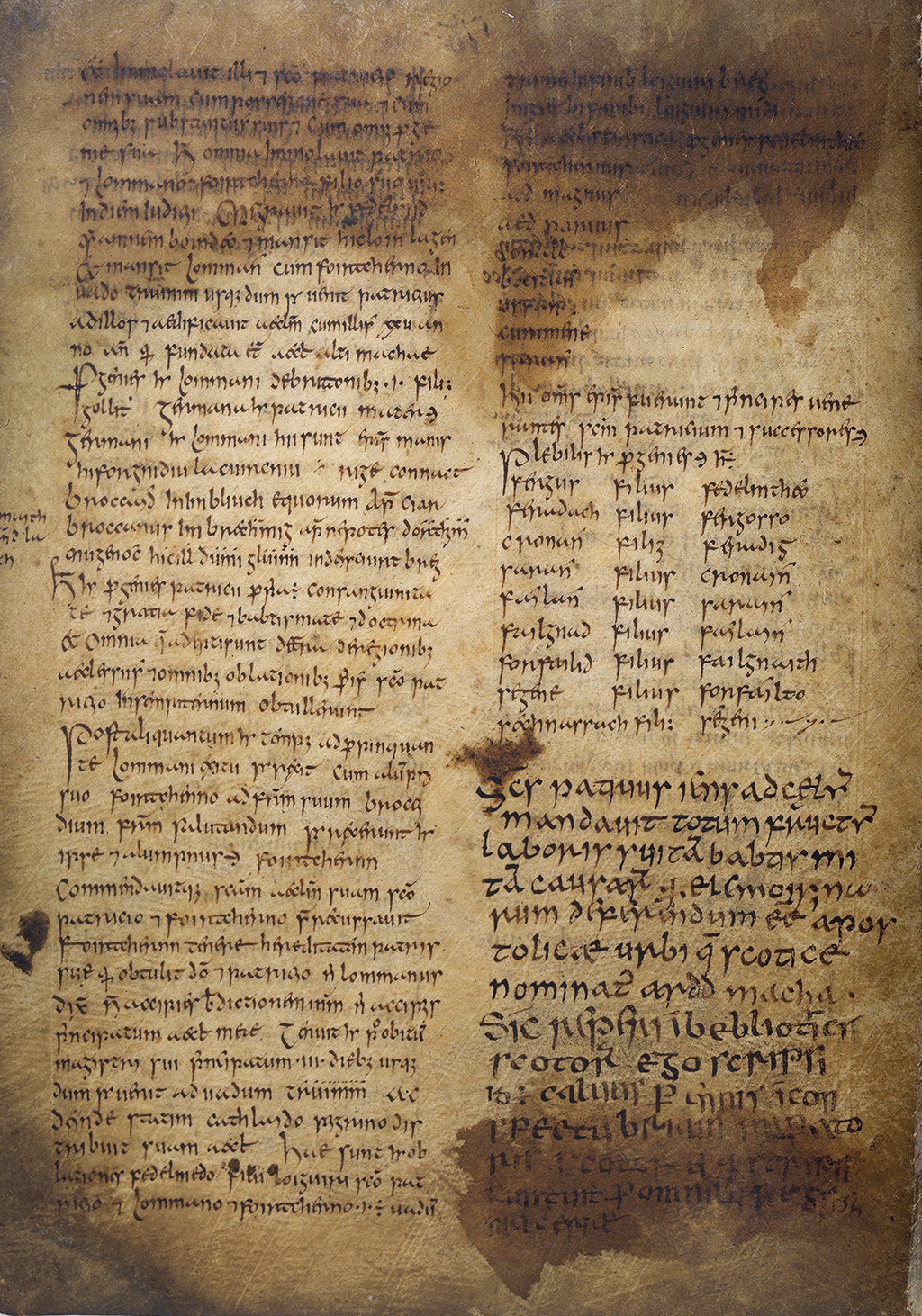 Book of Armagh
early 9th century
TCD MS 52 f 16v

The Book of Armagh contains documents relating to St Patrick, a complete New Testament (the only Irish copy to survive from the period), and texts concerning St Martin of Tours. A text inserted around the year 1005 celebrates Brian as Imperator Scotorum (Emperor of the Irish). It was written to record an agreement between Brian and Ireland's most powerful church, Armagh. It is also the only surviving item known for certain to have been in Brian's presence.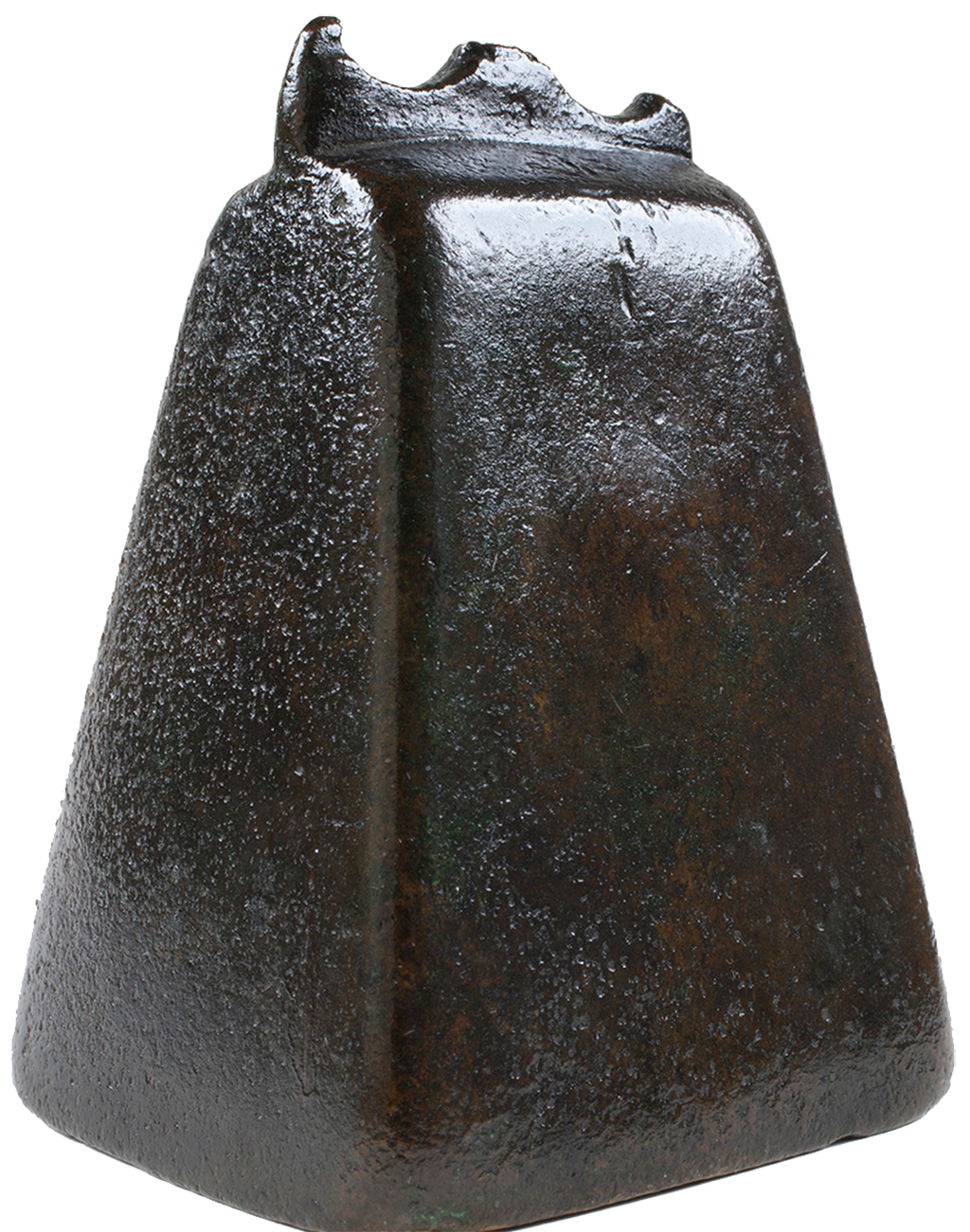 Bronze Bell
8th-10th century
TCD MS OBJ/ND/28

Bells were among the most important religious objects in medieval Ireland. Owing to their association with saints, bells were used to validate rituals such as oath swearing and excommunications. It is likely that many of Brian's political alliances were ratified by swearing oaths on objects similar to this bell, or Gospel books such as the Book of Armagh.

The earliest bells were made from folded sheets of iron, but by Brian's time bells like this were cast from bronze. This bell is believed to have been found in the ruins of a church near Louisburgh, Co Mayo, which had previously been the site of a Viking camp.

Brian Boru Commemorative Postal Stamps
TCD MS 9932/143/1-4

These stamps were designed by Finbarr O'Connor and produced by An Post (the Irish postal service) in 2002, to mark the 1,000th anniversary of the date traditionally assigned to the beginning of Brian's reign as king of Ireland. The legend below each image refers to Brian as Imperator Scotorum (Emperor of the Irish), the title given to him in the Book of Armagh.