Second annual Your Trinity staff information day
Published November 22nd, 2017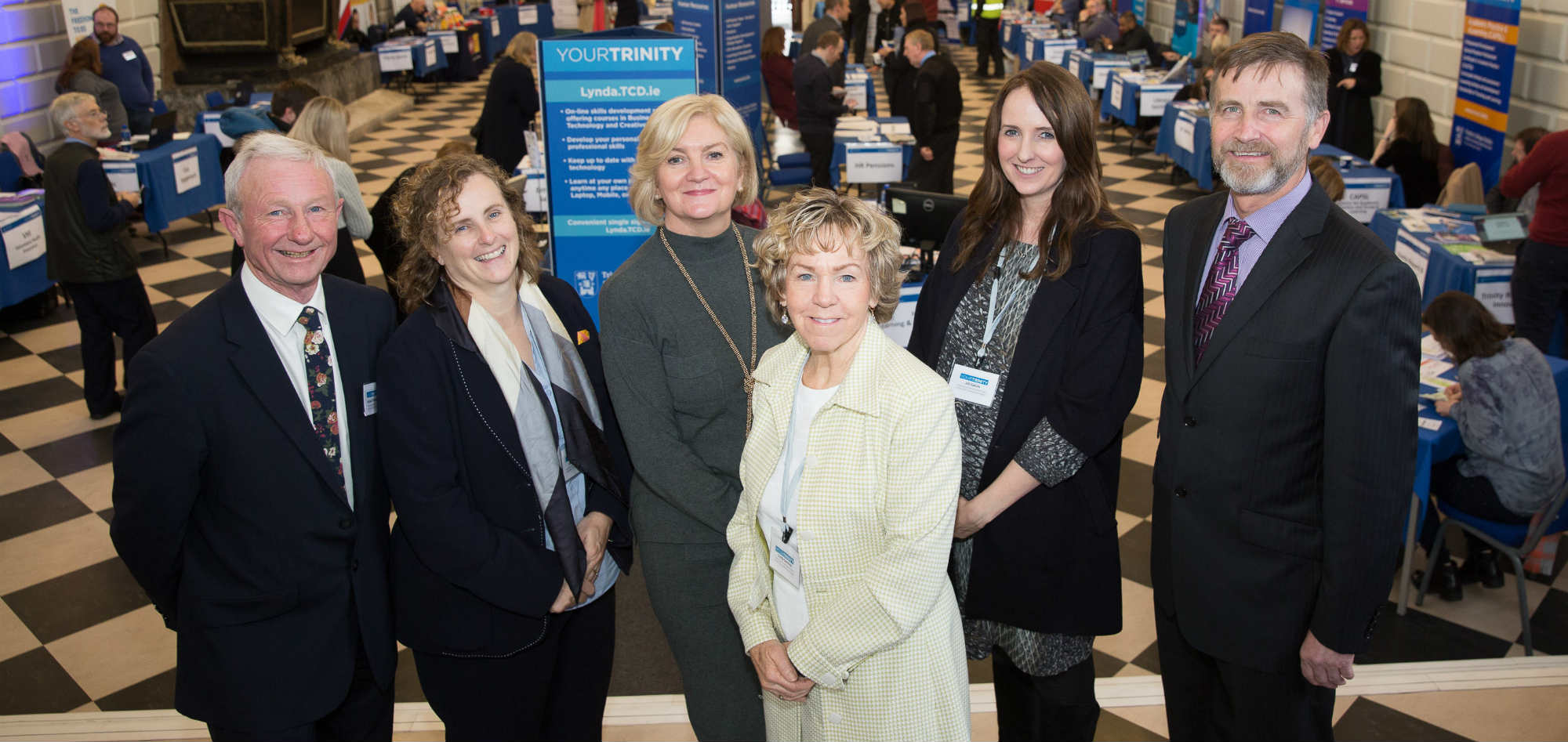 The second annual Your Trinity staff information day, organised by Human Resources (HR), took place recently in the Public Theatre. The event aims to provide a one-stop shop for all staff where they can find out more about many of the services available to them.
There was a total of 25 stands at this year's event, up from last year's 23, and among them were Bike to Work, Academic Practice & eLearning, staff societies and staff representative bodies.  
The event, organised by HR's Ronán MacDermott, Michael O'Riordan and Linda Gorman, received overwhelmingly positive feedback, with attendee satisfaction at 88%.
One staff member who took time out to be there was rewarded for their efforts – they were able to have their tax credits corrected at the Revenue stand, which resulted in a refund on the day. Meanwhile another staff member was advised of a better VHI plan at a lower rate.
Photo (above): Some of the Human Resources staff involved in the day with director Antoinette Quinn (centre)