Virginia Woolf pays a visit to Trinity
Published May 28th, 2019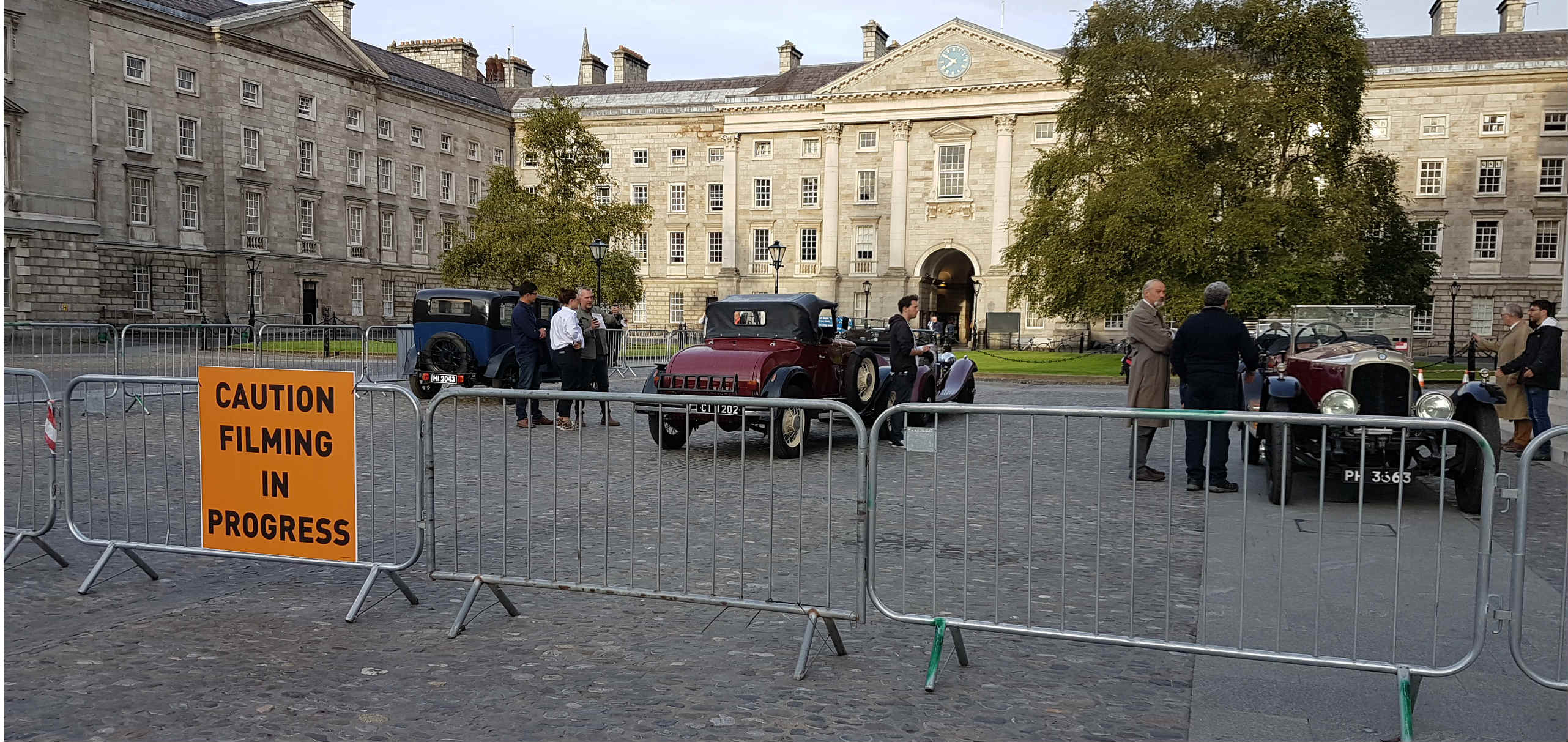 Trinity's world-renowned campus doesn't just attract some of the world's finest students, it also attracts the attention of movie film scouts.
One such scout is Eoin Holohan, a location manager who has used Trinity three times in as many years. One of those occasions was for Vita & Virginia which was shot here in September 2017 and is due for release this July.
Commercial Revenue's Sally-Anne MacMahon is the point of contact for movie projects and had an initial conversation with Eoin as far back as February 2017.
"I arranged a site visit with Director Chanya Button, the Director of Photography, First Assistant Director and Location Manager. Chanya hadn't been to Trinity before, so the visit incorporated all possible locations."
Icon
The film, which is based on a true story about the love affair between literary icon Virginia Woolf and socialite and author Vita Sackville-West, stars Gemma Arterton, Isabella Rossellini and Rupert Penry-Jones.
The crew ended up filming for an entire day on campus, at the Museum Building, the Chapel and in front of Rubrics. Although they did need to make some minor adjustments – Yale locks had to be covered in brown tape and a bottle of Fairy washing up liquid had to be removed from the window of Rubrics!
Vita & Virginia, some of which was shot in Trinity, is due for release on Friday July 12th